"As the seasons quickly change, so do other aspects of our lives. This piece is a reflection of that in my own life."   Daniel Gerhartz
(Click image to enlarge)
"Fleeting"
Daniel Gerhartz
Oil   18″ x 24″
$9,800


Read additional information about Daniel Gerhartz

.
Interested in this painting, call us 800-958-5360 or email us sales@artzline.com.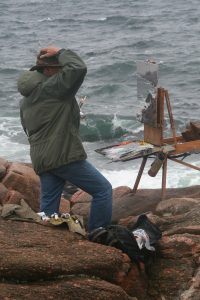 Don't miss the latest news from the art world!
Get the ArtzLine Newsletter
Includes the latest museum exhibitions, gallery shows, art lectures, special events and more!
See it First!
Receive notifications from America's online art gallery when the latest works from top artists are available.