Irvin "Shorty" Shope biography:
Irvin "Shorty" Shope was raised on a ranch in Montana, and fell under
the influence of the western painter Edgar S. Paxson while still in high school. Between 1919 and 1930, Shope worked as a cowboy on Montana ranches, while studying art through a correspondence course.
Beginning in 1925, he first exhibited his paintings in Montana, and received some commercial assignments. Having sold his first painting at the age of thirty, Shope returned to college, majoring in art and history. In Helena, Montana, Shope began working as a commercial artist for the state government, and at that time also spent a few months studying under the well-known illustrator Harvey Dunn at the Grand Central School of Art in New York.
Shope's usual subjects were cowboys, the Blackfoot Indians, mountains and deserts, and all his works have a distinctly western look. The eleven paintings he created for The Northwest Paper Company in 1959 and 1960 also have the look of the west about them, often featuring the Mountie with Indians, ranchers, and cattle.
Cowboy Artists of America Member: 1966-1977
(Click image to enlarge)
"Bright Moon Raiders – Seek Cover"
Irvin "Shorty" Shope
Oil   22″ x 32″
$6,500
Interested in this painting, call us 800-958-5360 or email us sales@artzline.com.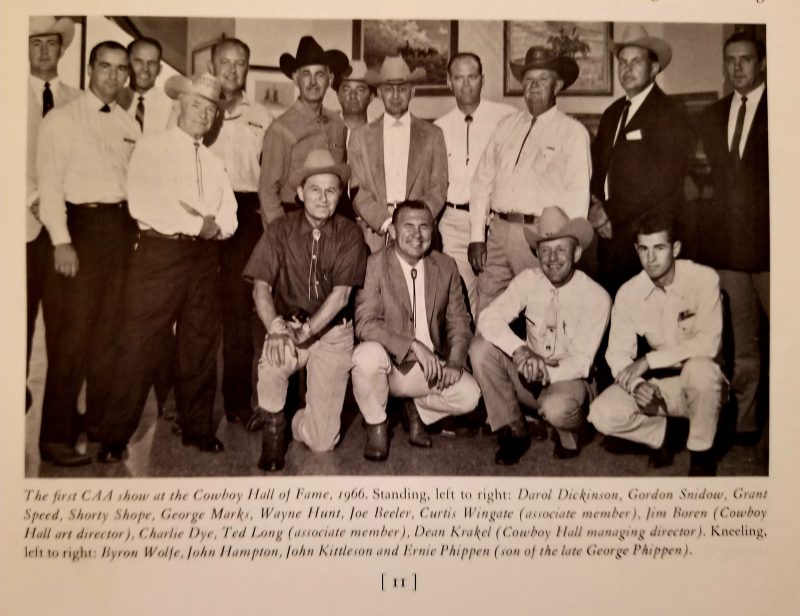 Biography courtesy of AskArt.com.
Don't miss the newest gallery arrivals.
Sign up to receive our no more than once a week bulletins.
Be the first to see the latest fine art as soon as it's available to you!
See it First!
Receive notifications from America's online art gallery when the latest works from top artists are available.