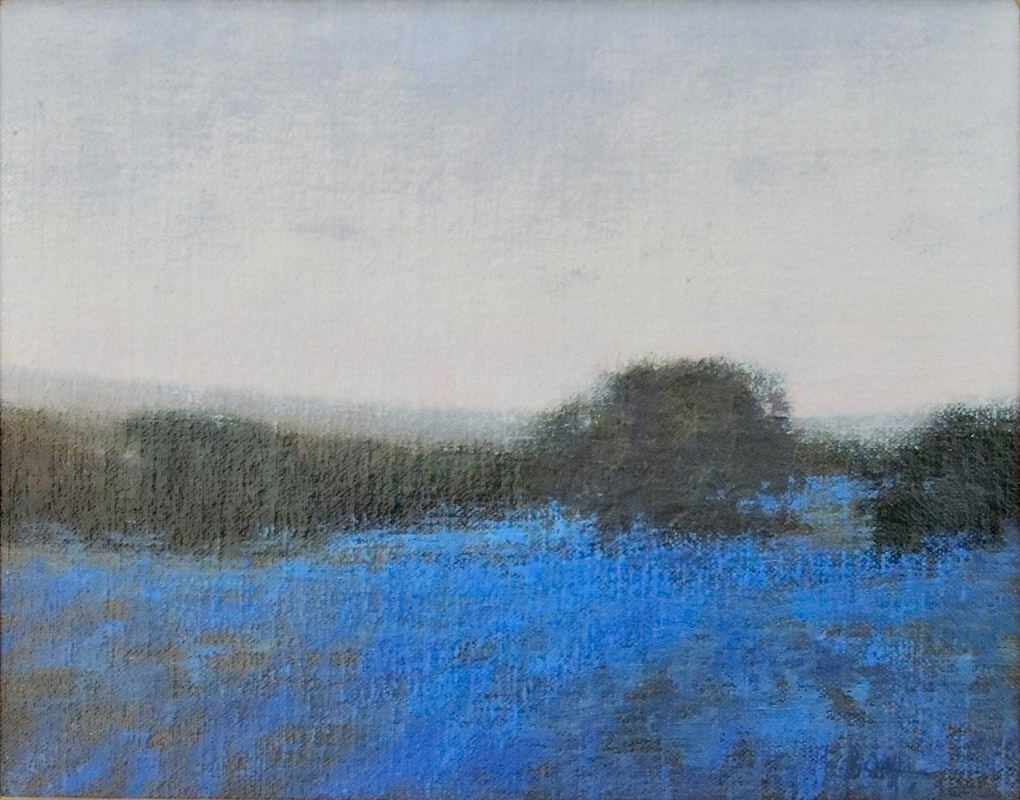 Nancy Bush biography:
Nancy Bush's early childhood art education started with her great uncle Ralph Rowntree, an international portrait artist. Bush's formal education was in liberal arts, psychology and business management. She spent several years in the business world before pursuing her long time interest in art. After her business career, she threw herself into studying art at a rapid pace. She finished a yearlong course in classical studies in four months by attending class five days a week. The school was Mission Renaissance located in Austin, Texas, a school dedicated to the study of the "Masters". She also has taken many classes from Laguna Gloria Art Museum School of Art. Since then, she has taken many workshops throughout the United States. Her early workshop studies were dedicated to colorful landscapes and still life, so most of her instructors were known as colorists. These would include, Ray Vinella, Scott Burdick, Don Ward, and Ann Templeton.
She felt the need to change her direction after some east coast and European travel. She became very interested in a more subdued tonalist palette and started studying painters from the 19th and 20th centuries such as Inness, Levitan, Twachtman, Schmid, and Chatham. She discovered Michael Workman and Scott Christensen several years ago and studied with them consistently. Her painting style has changed over the years from a bright color alla prima style to now a more tonalist classical approach. Her subject matter comes from all over the Unites States and Europe.
The artist feels that her work, "is about human emotions in time and space represented by light, darkness, warmth, cool, wet, dry, etc. These elements brought together should evoke a very human response of how one feels upon viewing the painting. If they connect that way, then I feel my work is validated."
Available painting:
Click on images to enlarge.

"Spring Color"
Nancy Bush
Oil  8″ x 10″    
$2,700
See additional information about

"Spring Color"

.
Biography courtesy of AskArt.com.
Don't miss the newest gallery arrivals.
Sign up to receive our no more than once a week bulletins.
Be the first to see the latest fine art as soon as it's available to you!
See it First!
Receive notifications from America's online art gallery when the latest works from top artists are available.