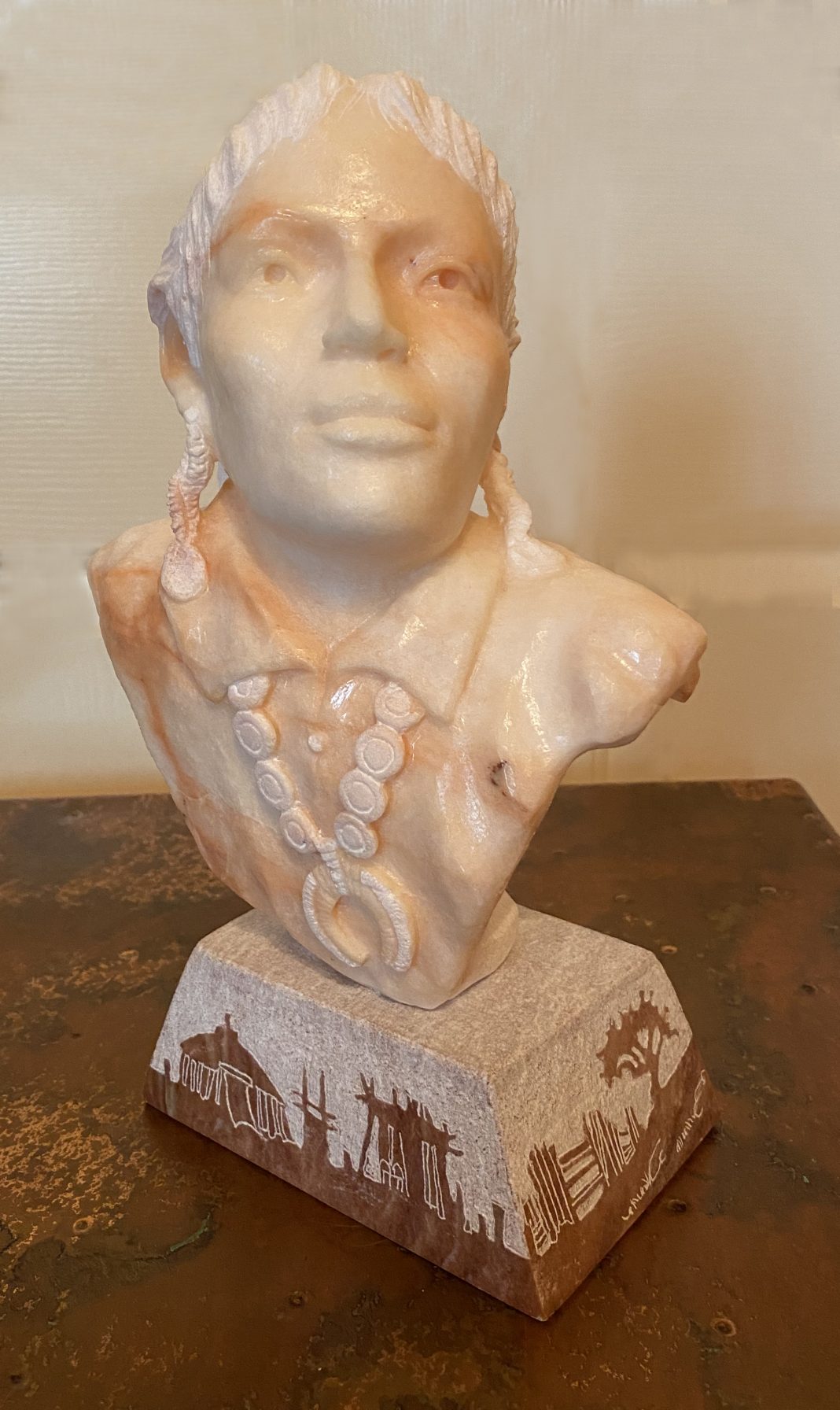 Alvin Marshall biography:
When Navajo sculptor Alvin Marshall holds a piece of Utah alabaster in his hands, he isn't just touching a rock, he's communing with his ancestors and working to turn the stone into spirit. "My people use stone in traditional ceremonies. Alabaster is closely associated with water and water ceremonies," says Alvin. "It's beautiful, forgiving and it lends itself to me easily. It doesn't fight or argu­e. Together, we make a spirit."
After a stint with the U.S. Army, Alvin studied sculpture with renowned Navajo artist Oreland Joe in the early 1980s. Though he received no formal training, Alvin rejects the idea of being self-taught. "Nobody is self-taught," he says. "I learned from other artists, from teachers and from friends, and from my travels." In fact, before Alvin traveled to Italy, he says he had a dream where Michelangelo told him to appreciate European art but seek out Alvin's own niche. Partly because of that profound revelation, the models for Alvin's figurative sculptures all live on the Navajo Reservation.
"They could be my grandmother, my neighbor or my friend," he says. "Each face is different, and like each face, each piece of stone is different. That has always been my goal. I strive to create unique, one-of-a-kind pieces."
Available sculpture:
Click on images to enlarge.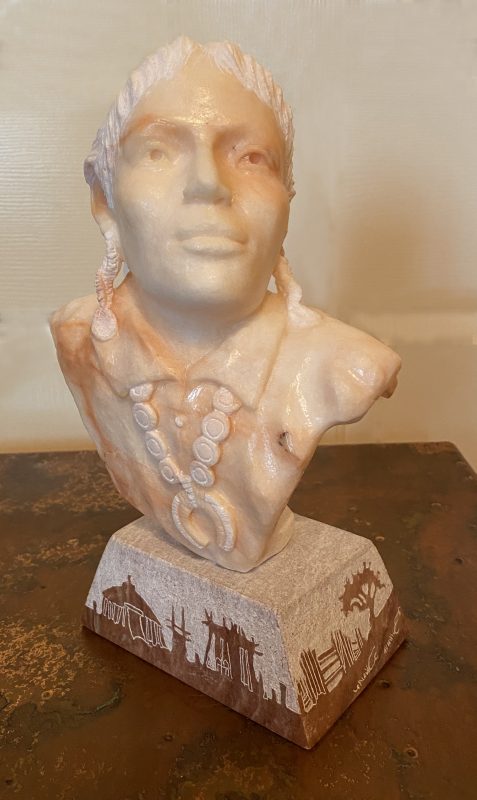 "Navajo Sunset"
Alvin Marshall
pink alabaster
11″ H x 7″ W x 4″ D
$1,250
See additional information about 

"Navajo Sunset"

.
"Great White Buffalo"
Alvin Marshall
Alabaster
45″H x 16″W x 10″D
Was: $15,000
NOW: $10,500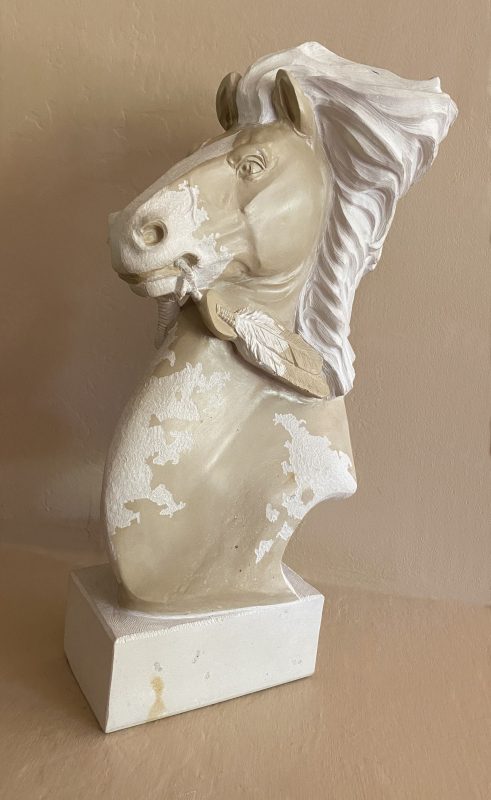 "Silent Warrior"
Alvin Marshall
Flagstone alabaster
21″H x 9″W x 6″D
$3,750
See additional information about 

"Silent Warrior"

.
Interested in this painting, call us 800-958-5360 or email us sales@artzline.com.
Don't miss the newest gallery arrivals.
Sign up to receive our no more than once a week bulletins.
Be the first to see the latest fine art as soon as it's available to you!
See it First!
Receive notifications from America's online art gallery when the latest works from top artists are available.