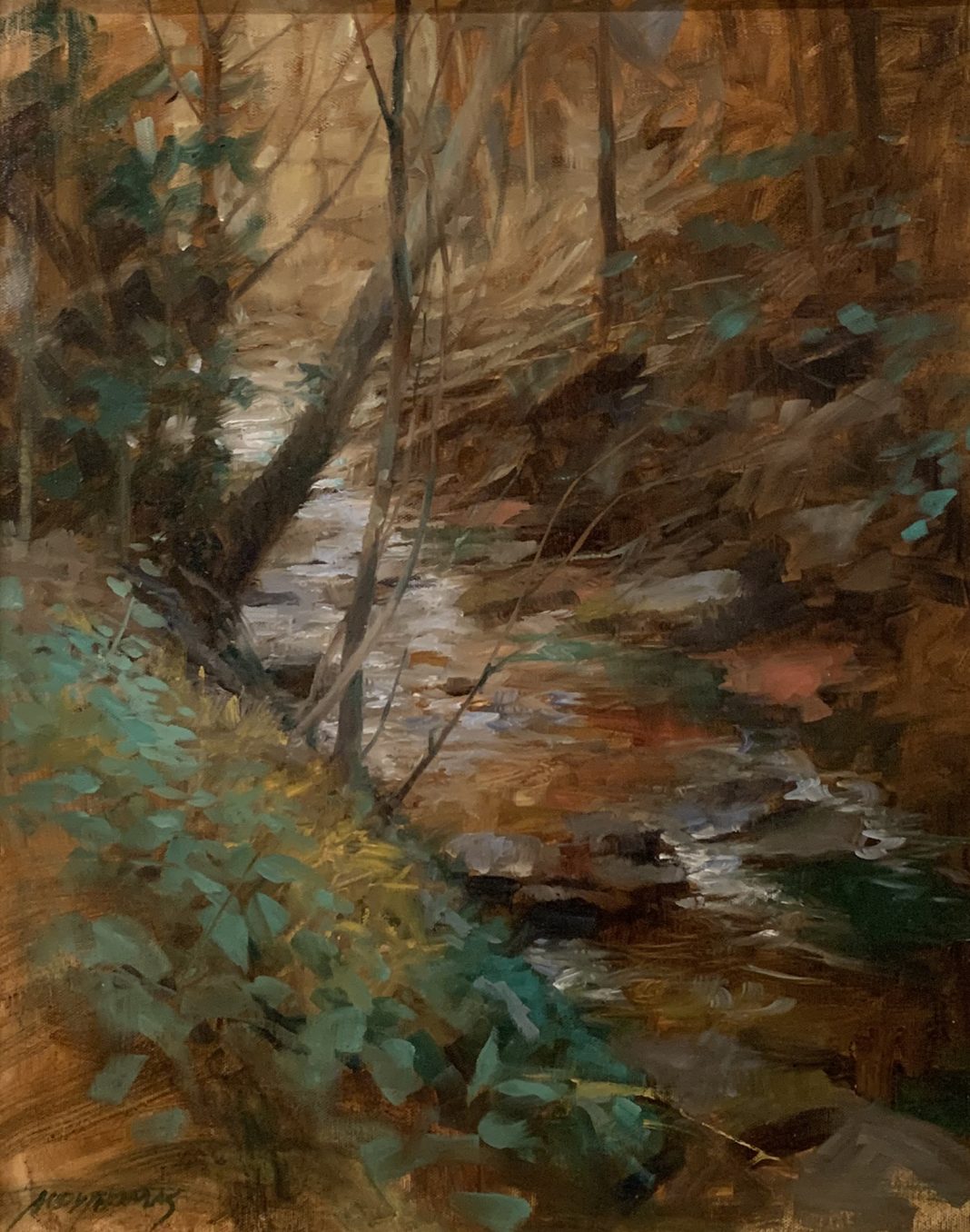 Andy Thomas biography:
Thomas considers his lack of formal art education an asset as he has developed a lifetime habit of artistic exploration. He graduated Magna Cum Laude with a degree in Marketing Management from Missouri Southern State College in 1981.
After 16 years in the advertising business, Thomas resigned his position as Staff Vice-President of Marketing Services for a Fortune 500 company to pursue painting full time. Since then his art has been exhibited across the United States.
His exhibition works are almost exclusively oil paintings but his studio work includes watercolor, pen & ink, pencil, charcoal, ink wash and sculpture. Creative woodworking is another pursuit and his studio home incorporates many architectural features of his work.
In 1996, Thomas had both hands severely injured from an explosion in his shop. In an attempt to return to painting prematurely, his right hand was further damaged. Compelled to paint, he worked using his bandaged left hand and completed, among others, the richly detailed painting "Custer at Little Big Horn".
Historical paintings let Thomas combine his love of art and an interest in history. He has completed several landmark paintings of Civil War battles in the Trans-Mississippi Theater and illustrated several books on the Civil War. His originals are on display in museums, National Parks and State Parks as well as in private collections. Andy and Dina have enjoyed the art community in Missouri while raising their six children. They have used his talents and artwork to help numerous charities and non-profit organizations.
«He is a member of the Portrait Society of America, the American Society of Marine Artists, the Salmagundi Club, the American Society of Portrait Artists and the International Society of Marine Painters.
Available paintings:
Click on images to enlarge.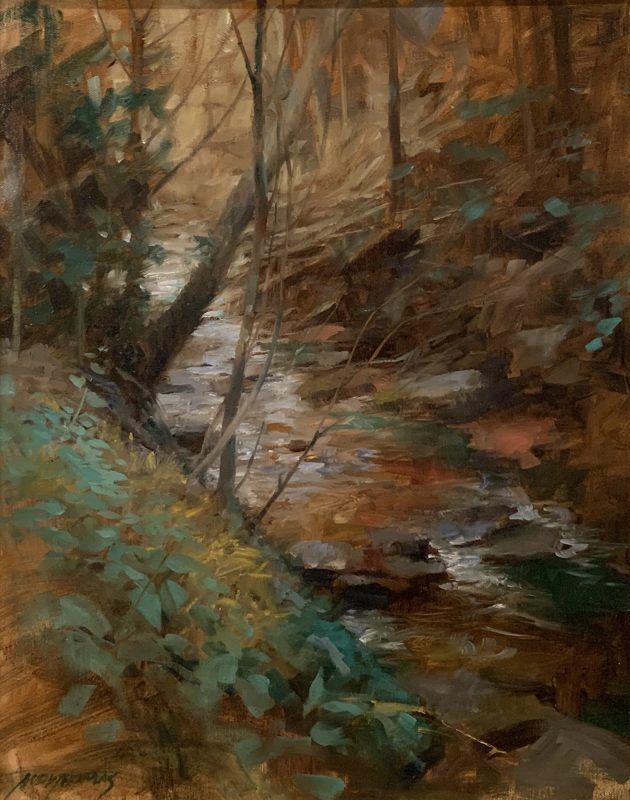 "Greeny Creek"
Andy Thomas
Oil  20″ x 16″
$3,500
See additional information about

"Greeny Creek"

.
Interested in this painting, call us 800-958-5360 or email us sales@artzline.com.
Don't miss the newest gallery arrivals.
Sign up to receive our no more than once a week bulletins.
Be the first to see the latest fine art as soon as it's available to you!
See it First!
Receive notifications from America's online art gallery when the latest works from top artists are available.