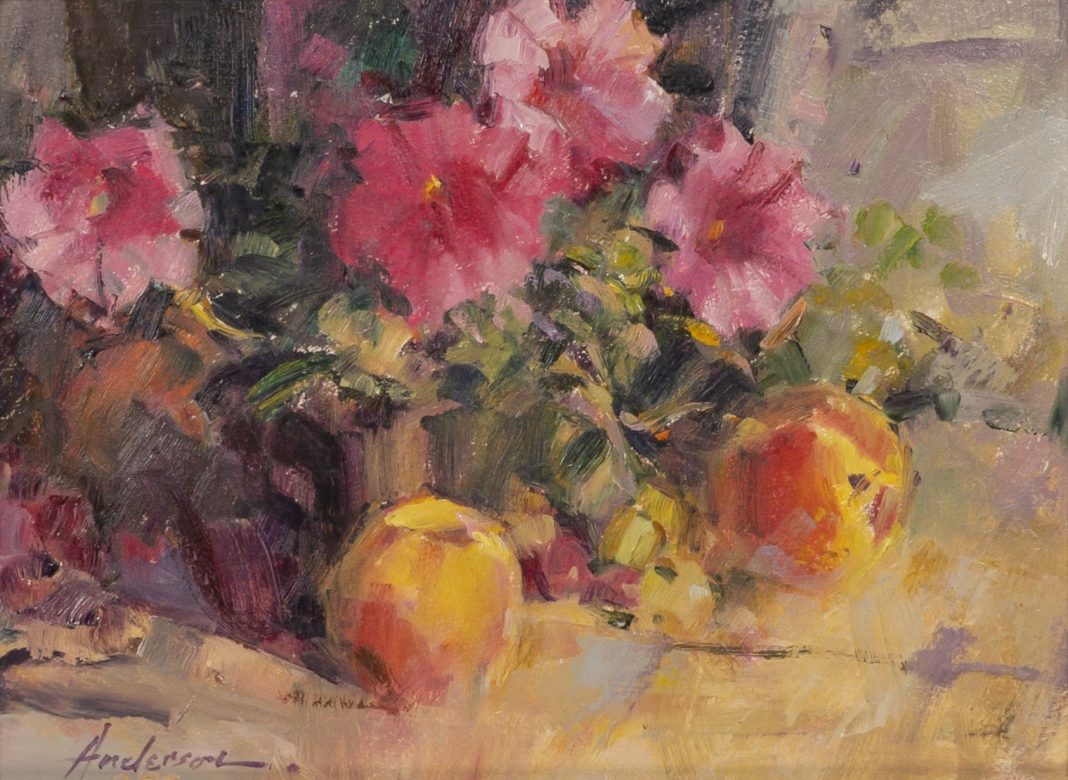 Carolyn Anderson biography:
Born and raised in the Chicago area, Carolyn Anderson is a painter in abstract-realist styles whose brushstroke placement appears to be random but obviously is not when one stands back from her work.  She says that "if you have a sense of where you want to go, but you aren't really sure, the painting itself becomes an adventure and a lot of viewers will respond to that excitement." Her focus, characteristic of impressionists, is to capture a moment in time.
Anderson lives near Havre in the Big Sky Country of Montana. Most of her portrait, still life and figure canvases are small in size, which is a marked contrast to her physical surroundings of vast open plains with clear skies. Of her work, it is written that "Just as the Montana landscape opens up, so do the possibilities."
She is an active workshop teacher, doing about eight workshops a year.  To her students she emphasizes drawing "where you see an edge" and starting with "what catches your eye" and not the obvious outline.  She says the reality of what she sees may not be the most obvious visual component
Although she wanted to attend the Art Institute in Chicago, Carolyn Anderson studied at Illinois State University to satisfy her parents who insisted that she have a "practical" degree "in order to earn a decent living". Then, in the early 1970s, she joined VISTA, which was the Volunteers in Service to America, and was sent to the Rocky Boys Indian Reservation in Montana.   And twenty-five years later, she returned to that state to live.  Of not being able to attend the Art Institute, she said: "things have a way of working out".
She has been a long-time participant in the C.M. Russell Auction and is a member of the Western Academy of Women Artists and the American Women Artists.
Paintings:
Click on images to enlarge.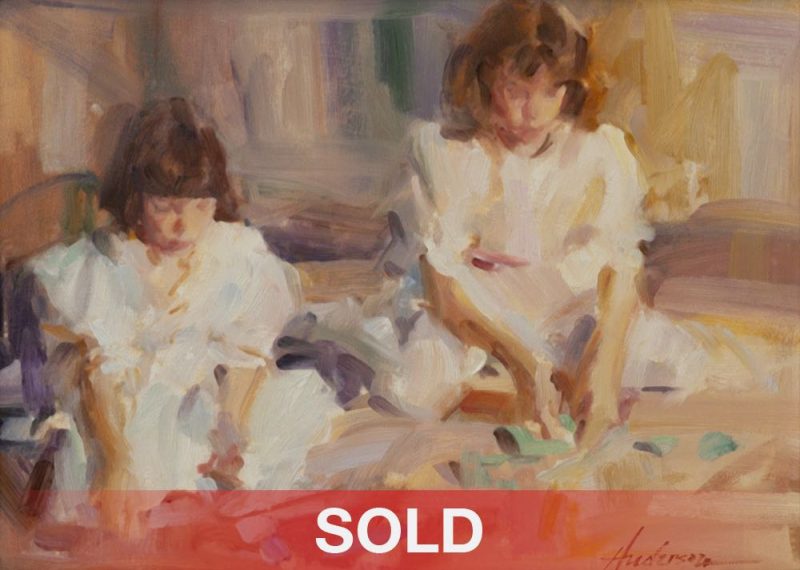 "Playtime II"
Carolyn Anderson
Oil  9″ x 12″    
SOLD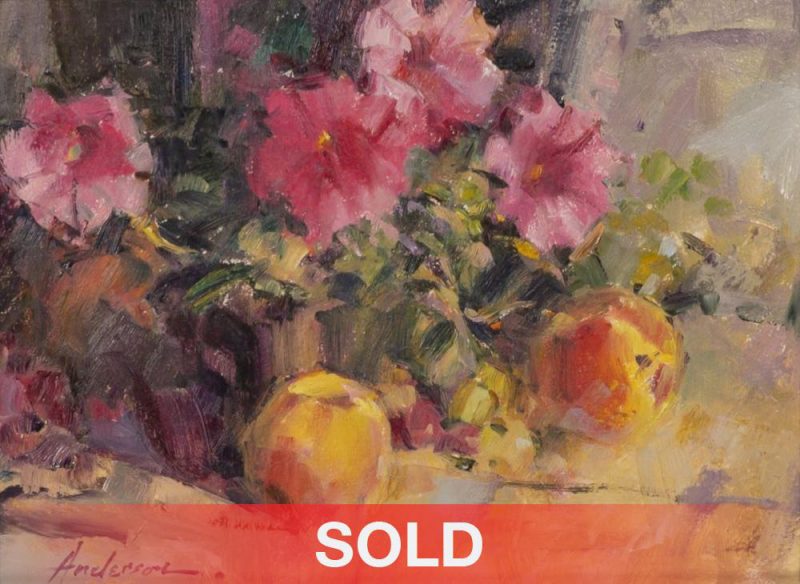 "Fruit & Flowers"
Carolyn Anderson
Oil  9″ x 12″    
SOLD
Do you have a Carolyn Anderson painting you would like to sell? We have clients interested in adding his artwork to their collections. Call us 800-958-5360 or email us sales@artzline.com.
Biography courtesy of AskArt.com.
Don't miss the newest gallery arrivals.
Sign up to receive our no more than once a week bulletins.
Be the first to see the latest fine art as soon as it's available to you!
See it First!
Receive notifications from America's online art gallery when the latest works from top artists are available.