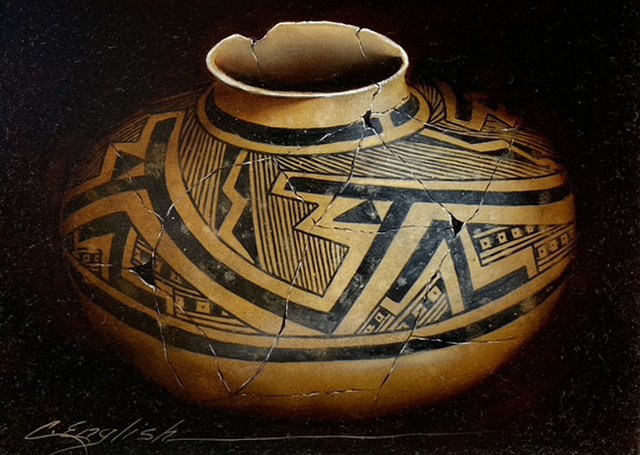 "To me, art is a balance between what you see, what you feel and your technique. Your technique comes from the study of the fundamentals of painting, but the rest comes from your philosophy of lief or your inner self. This is why art is exciting to me – every piece of work is a direct statement of the artist. I paint not just what I see, but moods of what I see."   Cheryl English
Magazine publications featuring Cheryl English:
Art of the West Magazine – May/June 2005
Art of the West Magazine – November/December 1995
Art of the West Magazine – November/December 1988
Click on images to enlarge.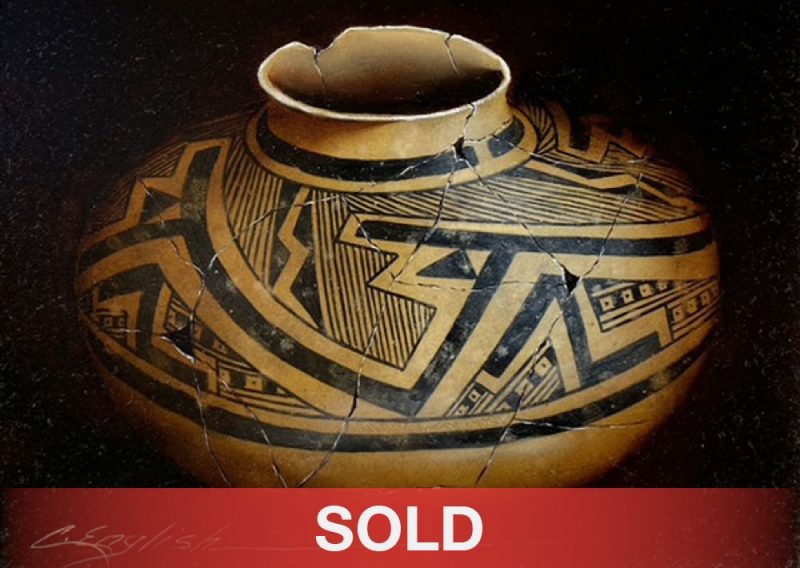 "Anasazi"
Cheryl English
Oil   6″ x 8″
SOLD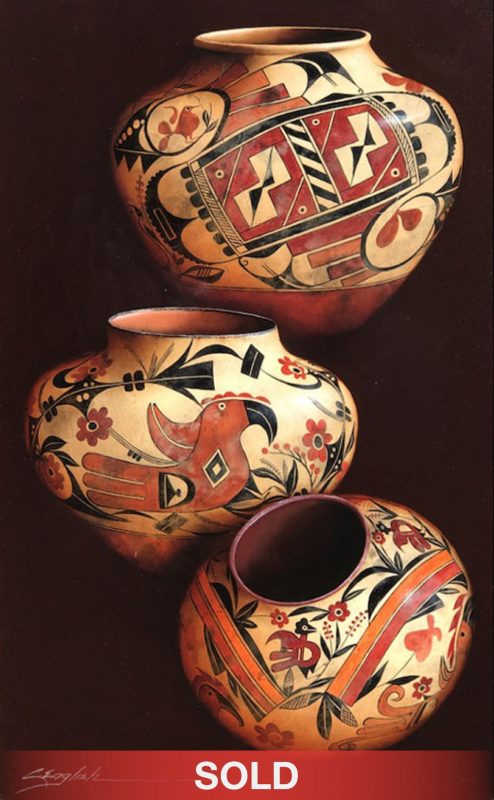 "Native Designs"
Cheryl English
Oil   24″ x 15″
SOLD
Do you have a Cheryl English painting you would like to sell? We have clients interested in adding his artwork to their collections. Call us 800-958-5360 or email us sales@artzline.com.
Don't miss the newest gallery arrivals.
Sign up to receive our no more than once a week bulletins.
Be the first to see the latest fine art as soon as it's available to you!
See it First!
Receive notifications from America's online art gallery when the latest works from top artists are available.