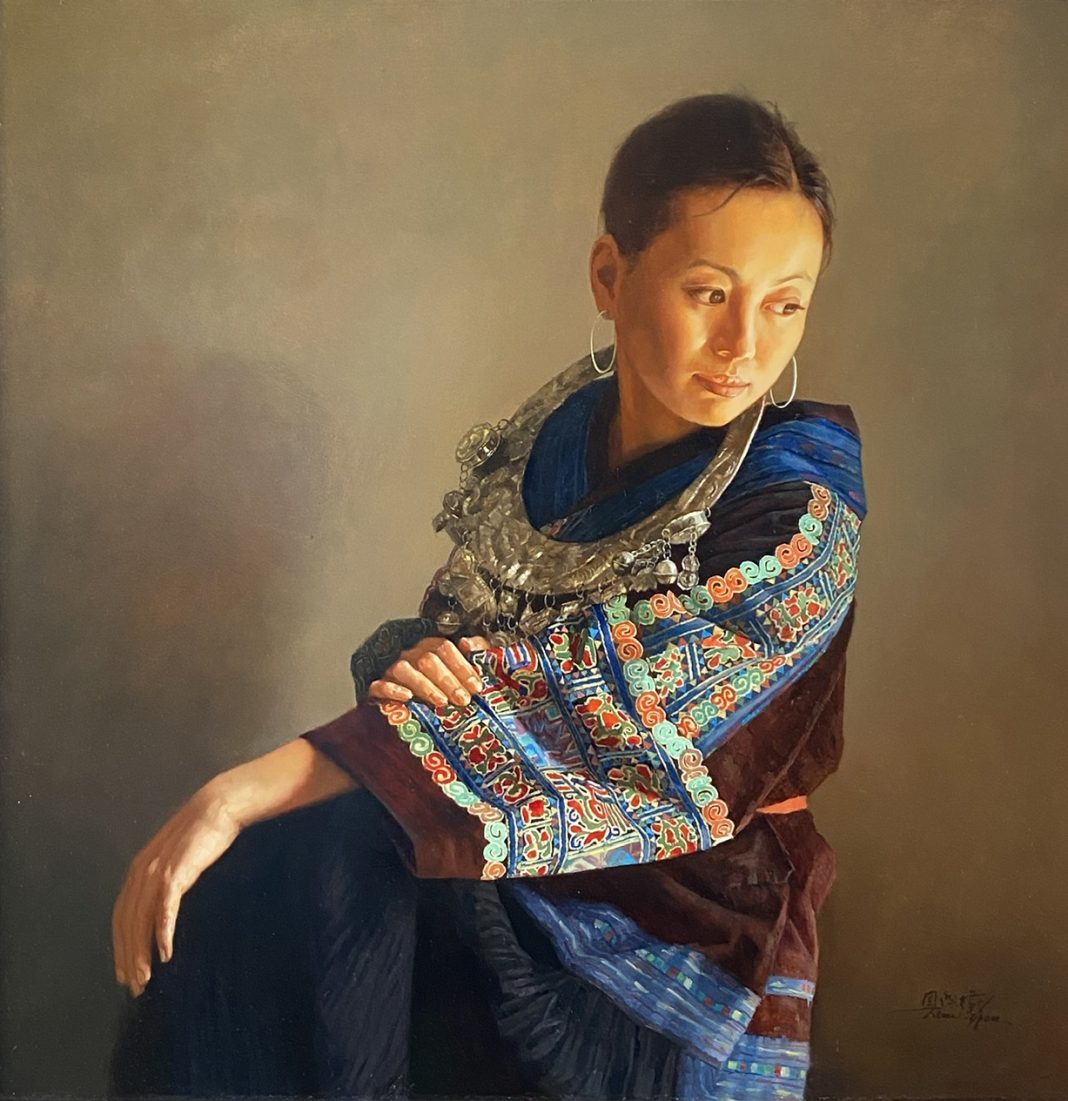 "The painting "Contemplation" reflects the Miao women wearing traditional costumes. The Miao nationality is a large and widely distributed ethnic minority in China. Most of them live in the southwest and southeast regions. They also live in neighboring countries such as Burma, Thailand, Vietnam and Malaysia. One of their branches came to the United States.
The traditions and culture of the Miao nationality are ancient and rich, they pride themselves on having a daughter, therefore when their daughter is born, the parents must start to accumulate money so that they can orders clothing and silverware for her to participate in various traditional festivals each year in the future. The clothing is hand-embroidered, the patterns have stories, the silverware is hand polished, and the relief is beautifully designed. When the daughter gets married, the woman's parents will prepare a variety of costumes and various silver ornaments as a dowry for the daughter. The clothes patterns worn by the characters in this work are hand-embroidered and the silver neckless is hand-made."   Jie Wei Zhou
"Contemplation"
Jie Wei Zhou
Oil   24″ x 24″
$10,500
(Click image to enlarge)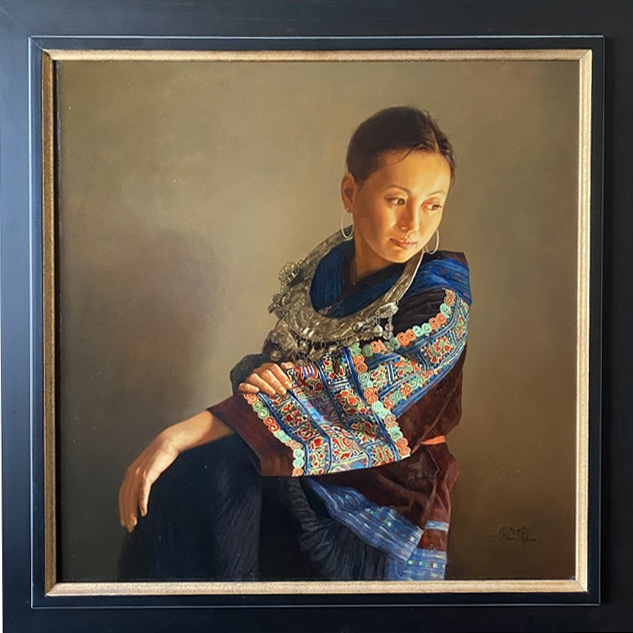 Read additional information about Jie Wei Zhou

.
Interested in this painting, call us 800-958-5360 or email us sales@artzline.com.
Don't miss the newest gallery arrivals.
Sign up to receive our no more than once a week bulletins.
Be the first to see the latest fine art as soon as it's available to you!
See it First!
Receive notifications from America's online art gallery when the latest works from top artists are available.