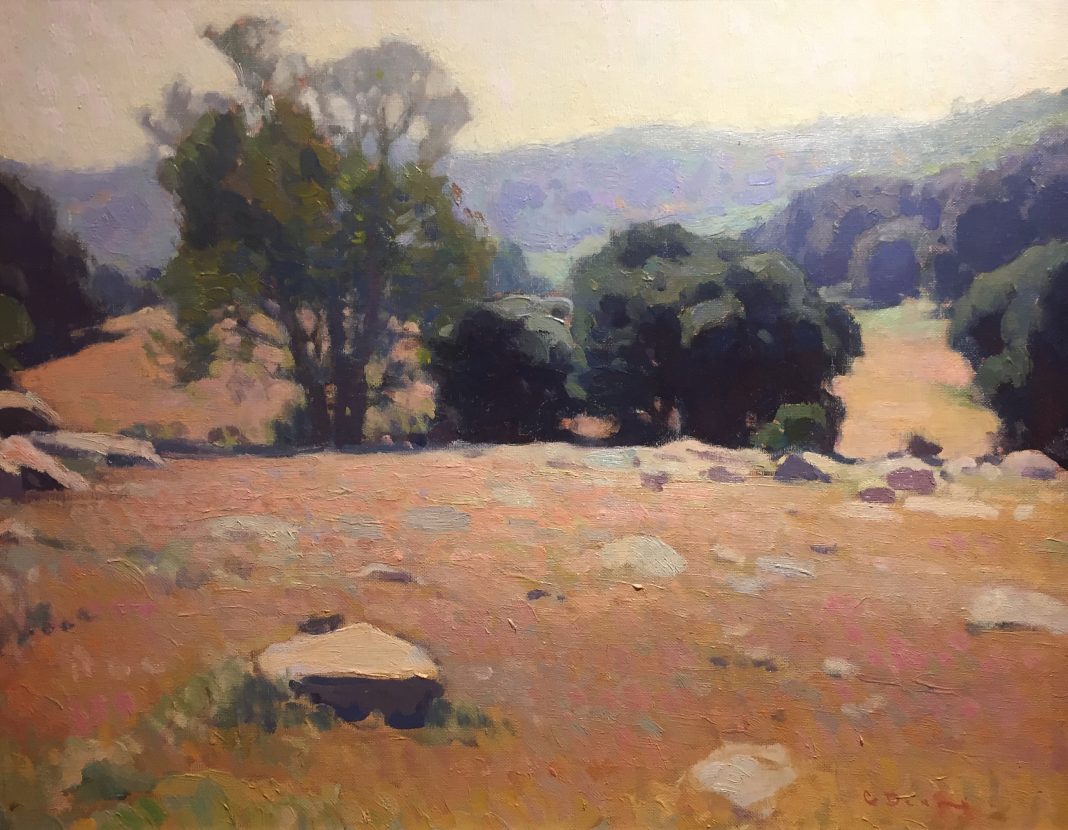 Glenn Dean biography:
Glenn Dean recognized his interest for art at the age of 13. However, he didn't realize his fascination for traditional painting methods until his early 20's. In particular, the methods employed by the artists of the Early California Impressionist School, with an emphasis on unified color, sound design and simple forms derived from nature.
Basically a self-taught artist, Glenn Dean has a passion for discovering answers to the complexities found in the works of the past masters, in particular, the works of Maynard Dixon, Armin Hansen, Edgar Payne, William Wendt, Hanson Puthuff and William Ritschel to name just a few. These artists went beyond the two-dimensional surface of the painting and into the spiritual realm of beauty, which Dean defines as a force or a connection that exists between man, God, and nature.
His passion for learning may have been what led him to become an amateur champion body boarder at the age of 19.  His short body boarding career in California ended after realizing the unlimited amount of concepts to be learned and practiced in art, especially the infinite possibilities and qualities found in nature.  His responses instinctively lead him to painting outside, on-location, throughout the Southwest, dividing his time between deserts, mountains, and coastal subjects.
To Glenn Dean, time in the field and in the studio are equally important.  In his studio, he develops larger compositions worked from field studies and other references.  His studio and home are in Santa Fe, New Mexico.
Available painting: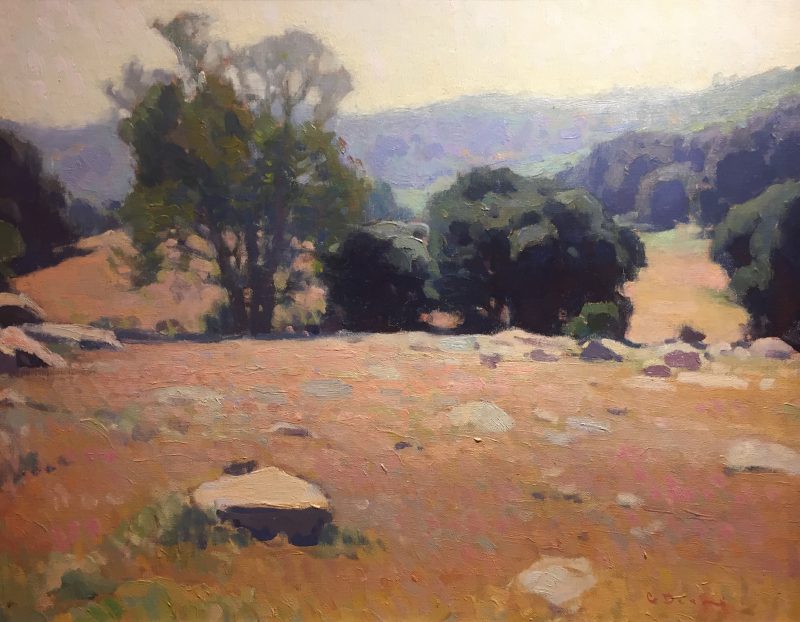 "California Landscape"
Glenn Dean
Oil   16″ x 20″
$2,500
Don't miss the newest gallery arrivals.
Sign up to receive our no more than once a week bulletins.
Be the first to see the latest fine art as soon as it's available to you!
See it First!
Receive notifications from America's online art gallery when the latest works from top artists are available.