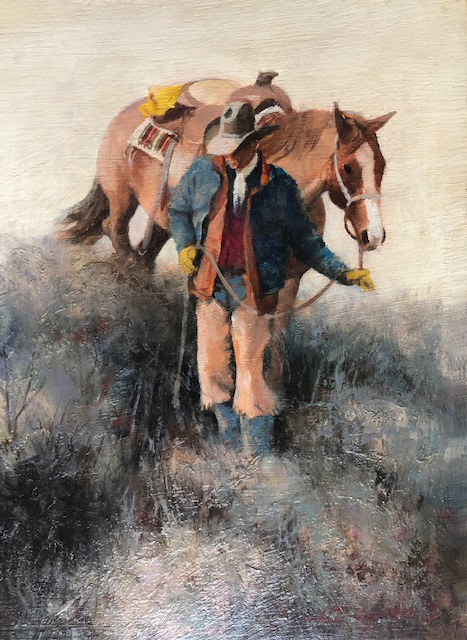 Howard Rogers biography:
Howard Rogers has spent a lifetime expressing himself through art. Like many of his contemporaries, he began his fine art career as an illustrator on the East Coast, working on projects for national magazines and book publishers such as Simon & Schuster. Howard's career began in 1959. He emerged from the Art Center of Los Angeles and began a decade of work in Detroit illustrating for the auto industry. He didn't illustrate cars, but instead he illustrated the people who went into the cars. As the auto industry moved towards photography instead of illustrations for their advertisements, Howard headed to New York to work for publishing houses, advertisting agencies, and magazines. He did illustrations for McCall's, Good Housekeeping, Harlequin Romance novels, and W.S. George.
Eventually, Howard decided to take his art in a different direction. His wife, Bonnie, encouraged him to paint people and soon the couple left Connecticut for Montana. During those years, Howard focused on reconnecting with his rural roots and began painting the cowboys, horses, and nudes for which he would become quite well known. Howard and Bonnie spent the next several years surrounded by cowboys, horses, rodeos, and big sky country.
Howard is nationally known for his western paintings, although his subjects also focus on figuratives, nudes, florals and wildlife. Rogers notes, "During my illustration days, I drew and painted women quite often for illustration projects, paperback books, editorial illustrations, and women's magazines. It is a subject I have always enjoyed and it was just natural for me to incorporate it in my painting. Since moving out west, however, I have devoted a great deal of studio time to painting western scenes thanks to the great reference material inspired by various trail rides, brandings and the western life that now surrounds me."
Paintings:
Click on images to enlarge.
"Two Cowboys"
Howard Rogers
Oil 18″ x 24″
$3,500
"A Desert Evening"
Howard Rogers
Oil 12″ x 16″
$2,950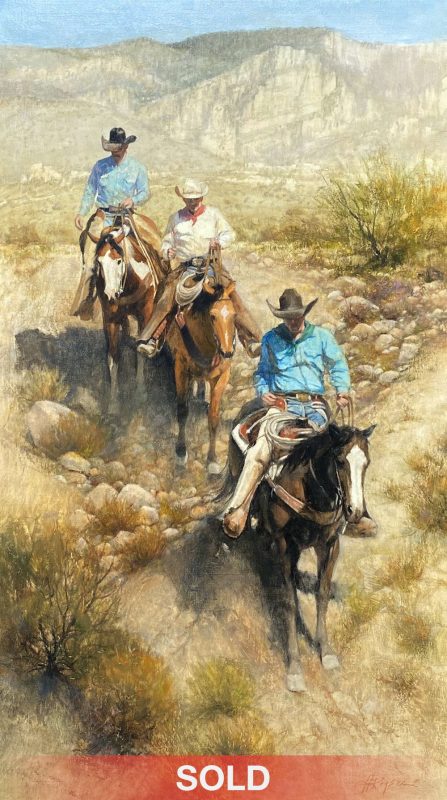 "Down From The Mountain"
Howard Rogers
Oil 46″ x 26″
SOLD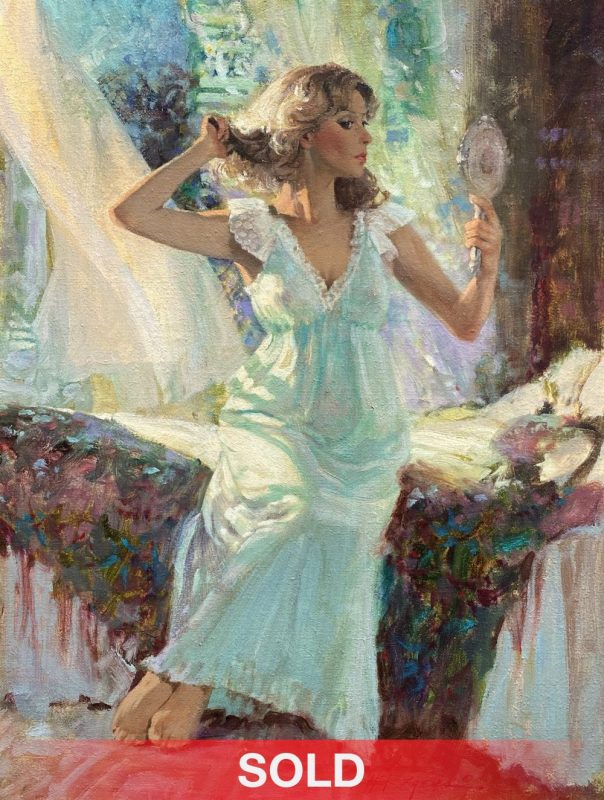 "Nighttime Beauty"
Howard Rogers
Oil 24″ x 18″
SOLD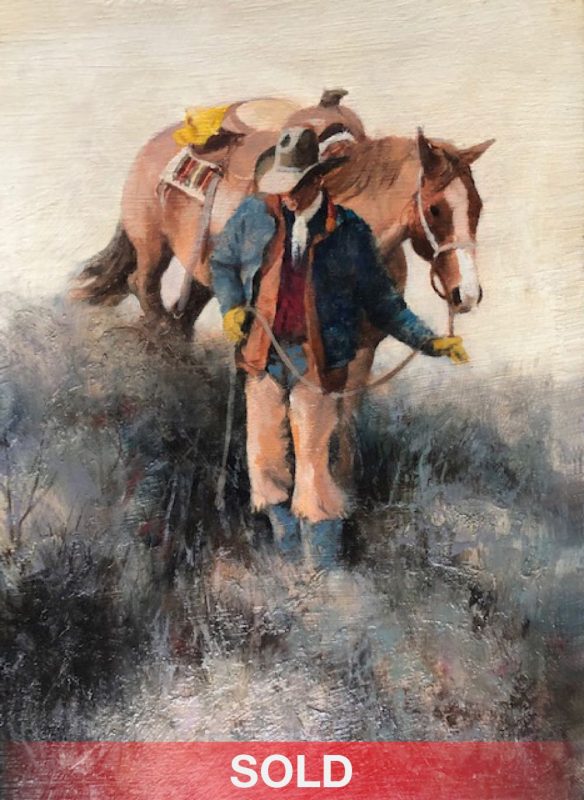 "Downhill Walk"
Howard Rogers
Oil 12″ x 9″
SOLD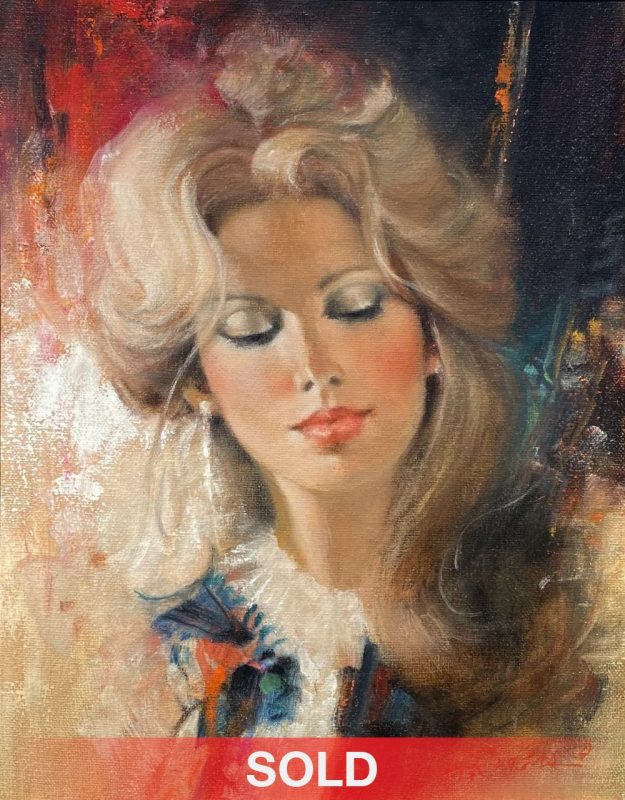 "Pretty Woman"
Howard Rogers
Oil 12″ x 9″
SOLD
Do you have a Howard Rogers painting or sculpture you would like to sell? We have clients interested in adding his artwork to their collections. Call us 800-958-5360 or email us sales@artzline.com.
Don't miss the newest gallery arrivals.
Sign up to receive our no more than once a week bulletins.
Be the first to see the latest fine art as soon as it's available to you!
See it First!
Receive notifications from America's online art gallery when the latest works from top artists are available.