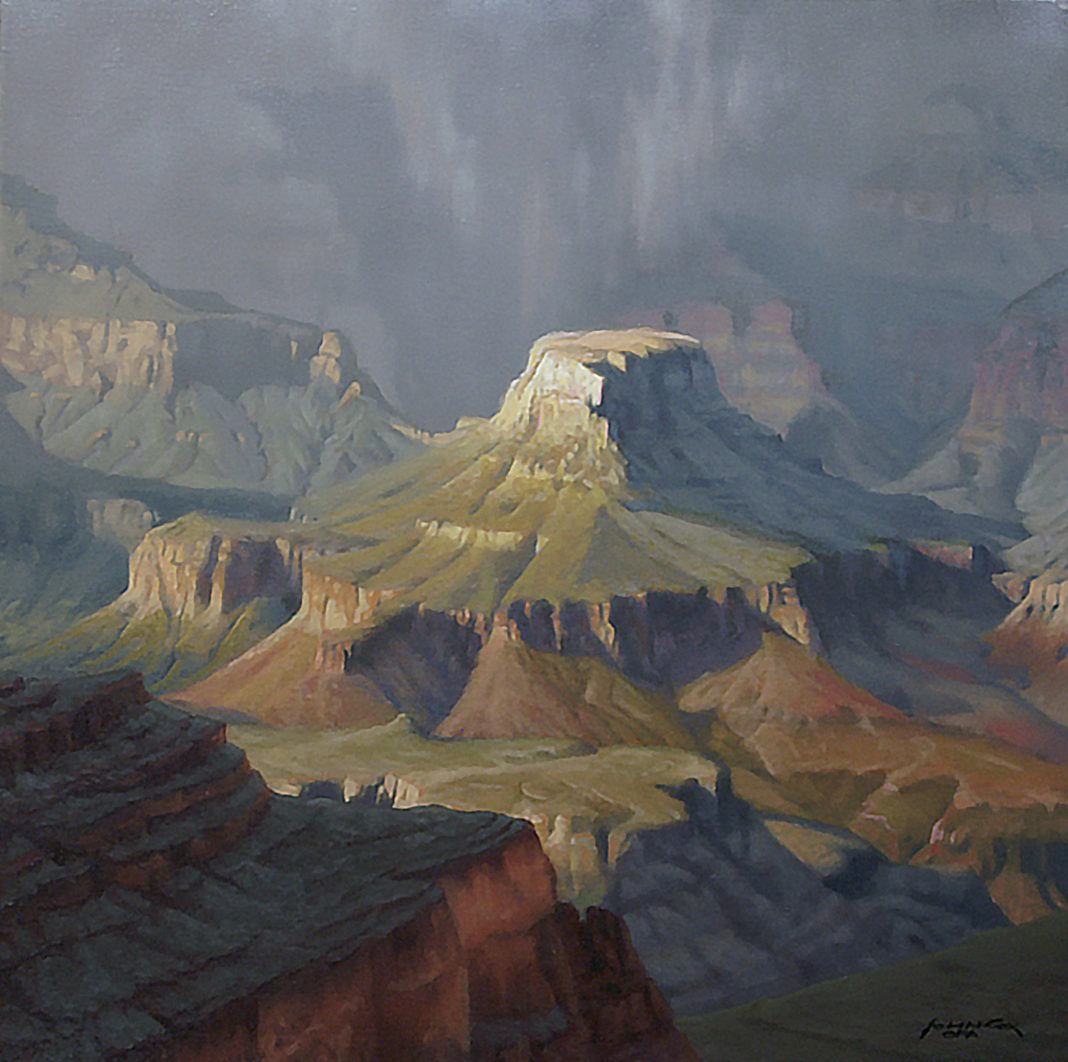 John Cox biography:
For over 40 years, John Cox has traveled extensively to personally experience the actual locations of his works. A painter of light and shadows, you will see the importance of mood and feel his emotion with what he creates on canvas.
John became fascinated with art at an early age through the classic illustrations in books and magazines. Illustrators such as N. C. Wyeth, Norman Rockwell, and most especially Tom Lovell forged his interest in art. It is interesting though that he would not find his way to art until in his mid thirties. Instead, John would serve his country for four years in the U. S. Navy, traveling the world. Honorably discharged and returning to his home in Texas, he became involved in the professional levels of auto racing as a driver of Top Fuel dragsters. This continued through 1975. Rising costs of racing and a growing family had John thinking of a new career. Almost by accident a friend showed his drawings to a gallery owner, who convinced him to try his hand at art. Starting as a part-time artist did not last long. Sales demanded more of his time to produce art. He started painting in watercolors and progressed to oils which became his primary medium.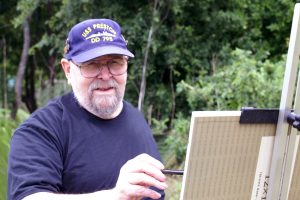 John further developed his craft from works in museums and galleries and the invaluable association with other highly regarded artists, such as James Reynolds, Don Crowley and Phil Beck who have shared their knowledge and offered ideas to take his work to its high level. John uses the knowledge imparted to him to create his own style. He uses plein-aire works, sketches and his photos to bring to life the depth and dimension to his body of work.
Today, his paintings are represented in fine art galleries and museums throughout the United States. John's works are also part of numerous private, public, and corporate collections both here and internationally. He has earned significant recognition and awards throughout his thirty years of painting.
Available paintings:
Click on images to enlarge.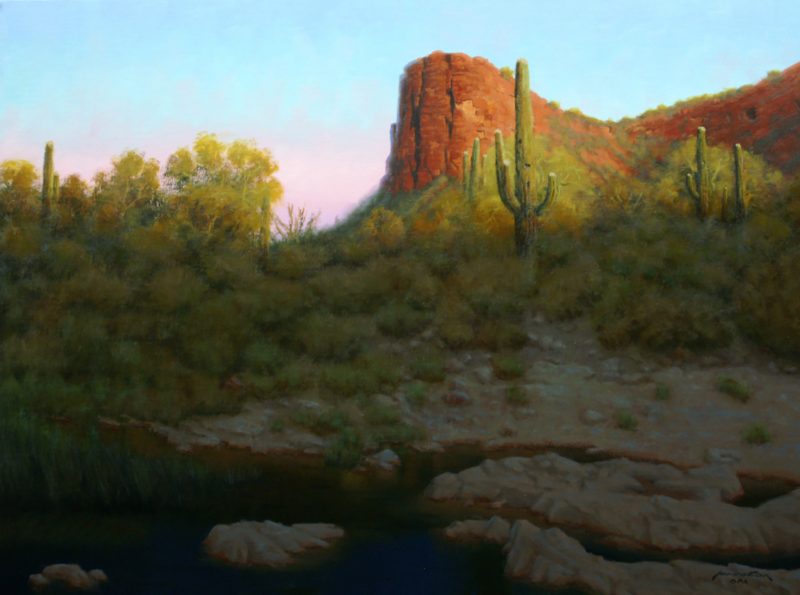 "Late Afternoon On Tortilla Flats Creek"
John Cox
Oil   24″ x 30″
$3,800
"Rain Over Cheops Temple"
(Grand Canyon)
John Cox
Oil   20″ x 20″
$4,000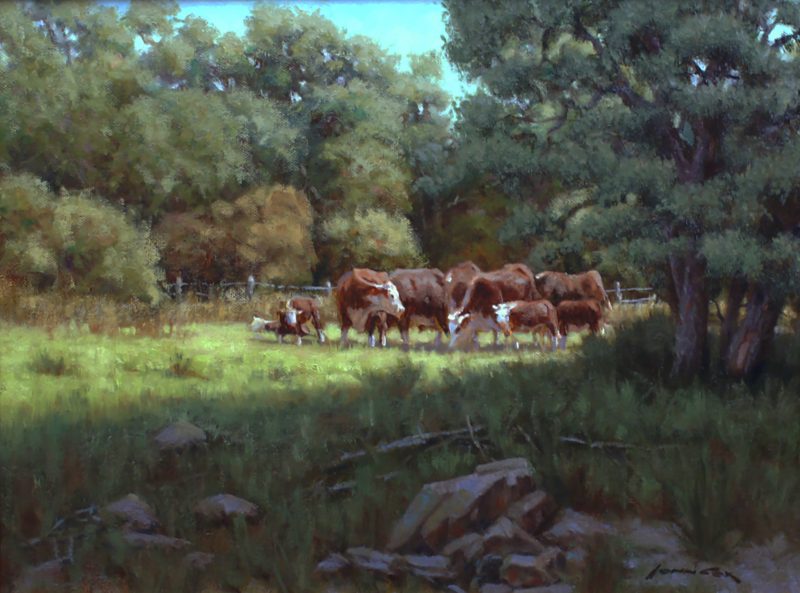 "A Summer Day"
John Cox
Oil   12″ x 16″
$1,800
See additional information about "A Summer Day".

"The Back Forty"
John Cox
Oil   18″ x 24″
$4,000
See additional information about

"The Back Forty"

.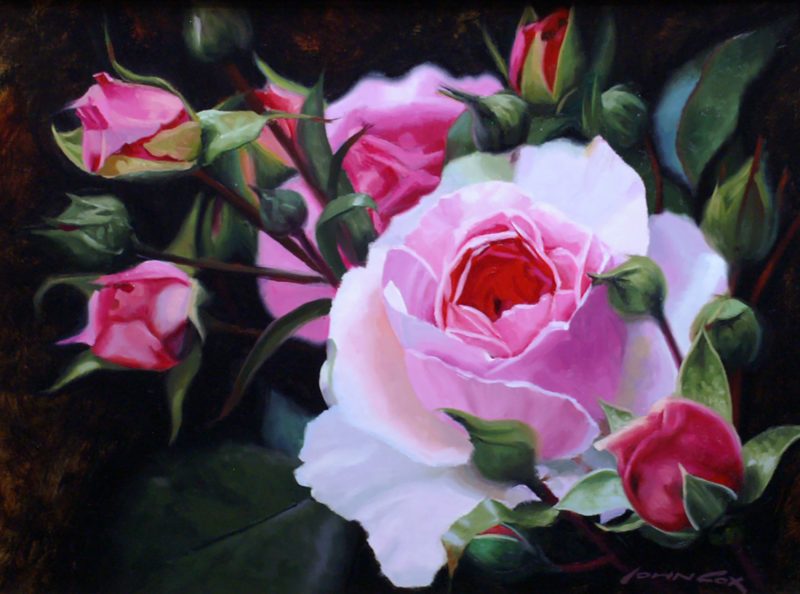 "Garden Roses"
John Cox
Oil   12″ x 16″
$1,800
See additional information about

"Garden Roses"

.
Interested in any of these paintings, call us 800-958-5360 or email us sales@artzline.com.
Sold paintings: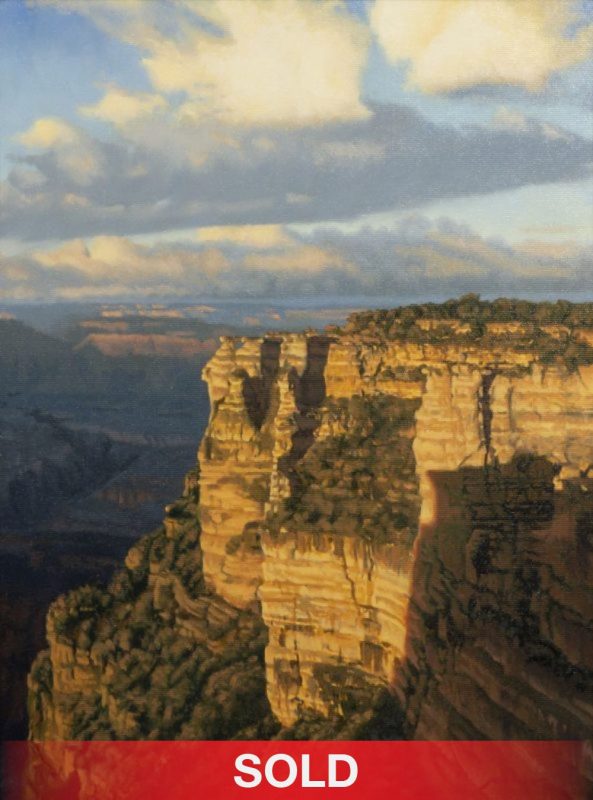 "Canyon Sunset"
John Cox
Oil   16″ x 12″
SOLD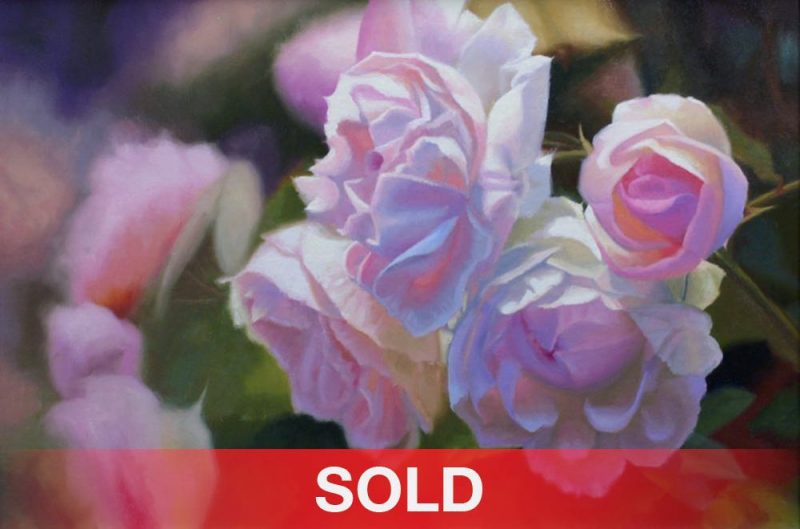 "Peonies"
John Cox
Oil   12″ x 18″
SOLD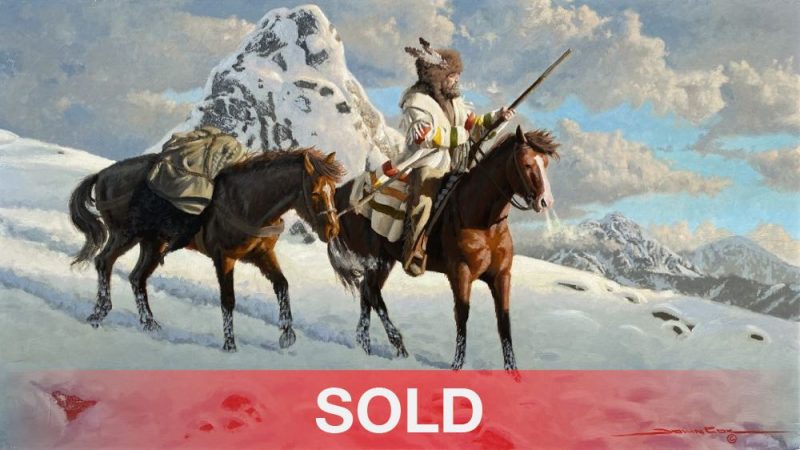 "Over The Divide"
John Cox
Oil   18″ x 30″
SOLD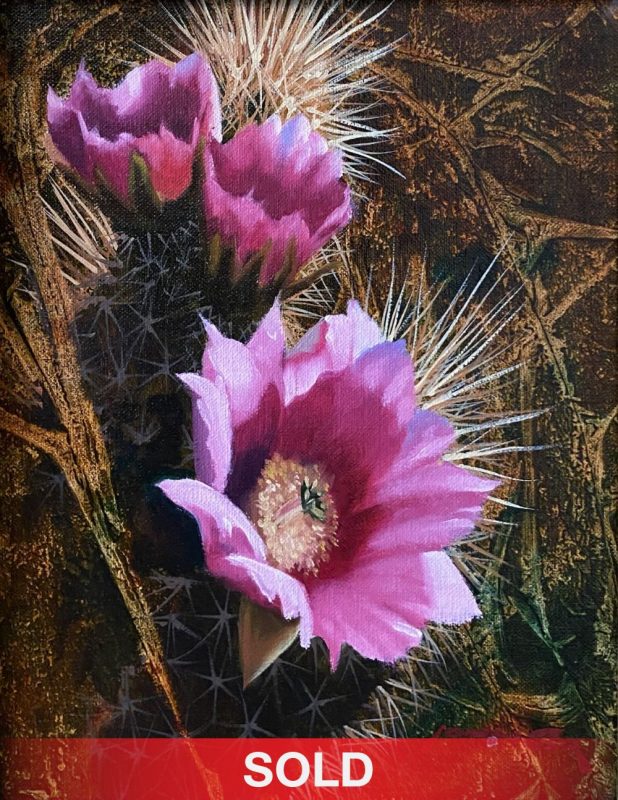 "Desert Floral"
John Cox
Oil   10″ x 8″
SOLD
Don't miss the newest gallery arrivals.
Sign up to receive our no more than once a week bulletins.
Be the first to see the latest fine art as soon as it's available to you!
See it First!
Receive notifications from America's online art gallery when the latest works from top artists are available.