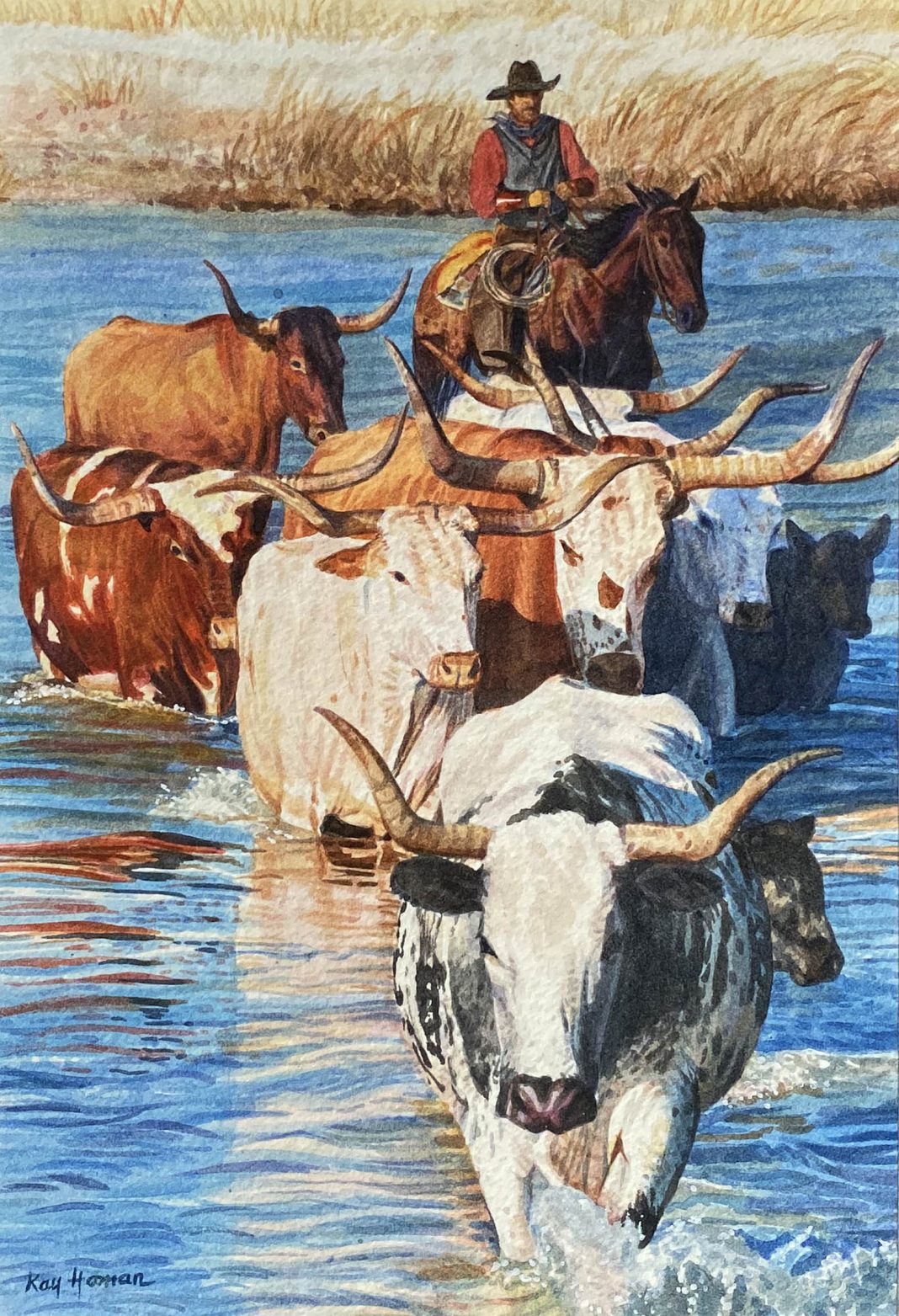 Kay Homan Biography:
Kay Homan is a life-long artist beginning drawing before she could talk. She was raised on a cattle ranch in Nebraska and resides in the mountains of northern Utah. She has painted professionally for over 40 years using an array of mediums, yet is best know for the detailed realism that she achieves when painting with watercolors.
Kay has been featured in numerous publications such as Southwest Art and Art of the West, and is the recipient of the prestigious National Park Service's 75th Anniversary Award. Kay was the first woman member of the 'American Indian & Cowboy Artist Association' in 1982. To this day she continues to paint the vast subjects of the American West, including wildlife, landscapes, farm animals, scenery, and more. Her artwork often includes a touch of humor, serenity, and depth that has been enjoyed by thousands.
Available painting:
Click on images to enlarge.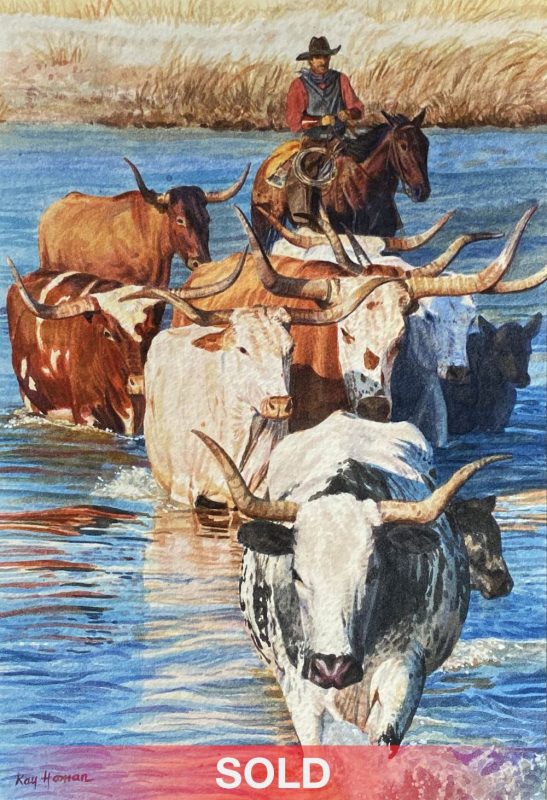 "Lost Are Found"
Kay Homan
watercolor  8 1/2″ x 5 1/2″
SOLD
Do you have paintings or sculptures you would like to sell? We have clients interested in adding his artwork to their collections. Call us 800-958-5360 or email us sales@artzline.com.
Don't miss the newest gallery arrivals.
Sign up to receive our no more than once a week bulletins.
Be the first to see the latest fine art as soon as it's available to you!
See it First!
Receive notifications from America's online art gallery when the latest works from top artists are available.