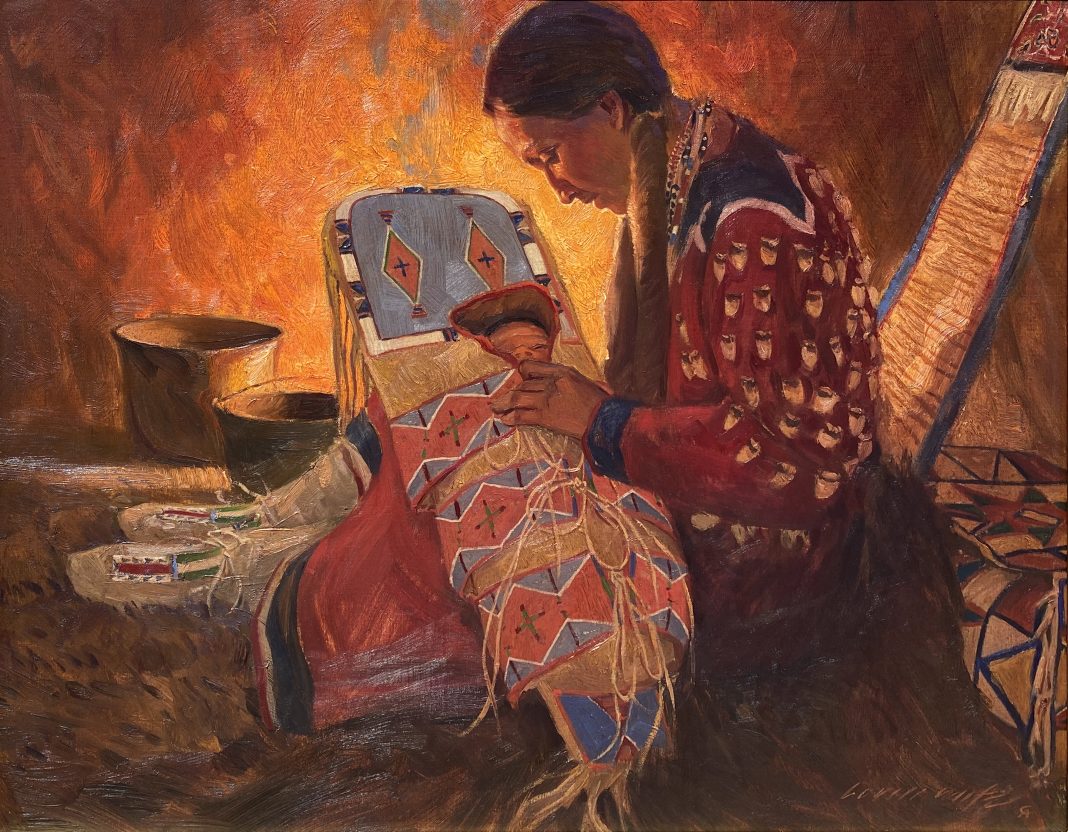 Loren Entz biography:
Whereas many Western artists focus on either the more adventurous aspects of the historical West or contemporary ranch life, Loren Entz paints the quieter, more domestic side of rural living.  His paintings often depict the simple moments that make up the fabric of everyday life such as mothers with their children, or a father holding an infant at the end of the hard day's work.
Raised in a Kansas farming community outside of Newton, and living with his family in Billings, Montana after living in Wyoming, Loren Entz finds inspiration and beauty in people and domestic animals that live close to the land, especially Indians, horses, pioneer women and children.  One of his major themes is preserving Indian culture.  Like his paintings and drawings of ranch life, his depictions of Native American life often show domestic scenes with parents and children and necessary work being done in the context of events that closely tie family members together because they are doing mutual tasks.
Entz is also carefully selective of subject matter, and often focuses on connections between the shared experiences of Anglos and Native Americans in the West.  His emphasis is on the human emotions that unite, rather than divide, the many cultures that make up the past and the present worlds of the West.  Although his paintings are frequently narrative in nature, many have their genesis in painting trips in the field.  He has said that painting directly from nature allows him a greater degree of spontaneity.
Working from his Billings studio in an historic building that he has remodeled, Entz approaches his subjects with first-hand knowledge from his background.  He grew up in farm country and visits to the Nelson-Atkins Museum of Art in Kansas City fired his artistic imagination and ambition.  He later worked as a Montana ranch hand, and coming into contact with other Western artists, Entz soon began to realize it was possible to actually make a living as an artist.  While in high school, he nurtured his artistic talent through course work at the Famous Artists Correspondence School and through his studies with two masters of realistic painting, Bettina Steinke and Richard Schmid.
Entz has been a member of the Cowboy Artists of America since 1992.  Working in oil, charcoal, pencil, pastel, bronze and watercolor, he has received numerous CAA annual exhibition awards:  Silver Medal for Oil Painting in 1994; Silver Award for Drawing and Other Media in 2007, 2005, 1995 and 1993; and Gold Medal for Drawing in 2003 and 1996.  Of his affiliation with the Cowboy Artists of America, Entz is quoted in the organizations 2009 exhibition catalogue:  "I'm very proud of my association with the CAA.  My desire is to steadily grow as an artist and become the best painter and sculptor that I can become." (30)
In 2006, Entz was the honored guest artist in Great Falls, Montana, of the C.M. Russell Auction of Original Western Art.  That same year, he received the Robert Lougheed Memorial Award at the 2006 Prix de West Invitational Art Exhibition.  The award is given to the participating artist who wins the most votes from all of the participating artists for having the best show of three or more works.
A retrospective show was held for him at the Cowboy Artists of America Museum in Kerrville, Texas (now known as the Museum of Western Art).
Available paintings:
Click on images to enlarge.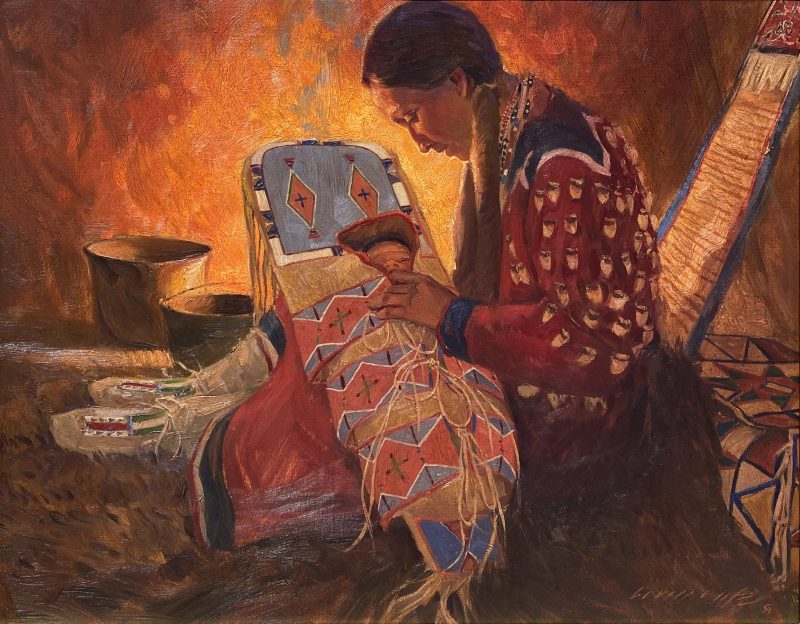 "First Son"
Loren Entz
Oil   24″ x 30″
$17,500
This painting is currently on loan to the Museum of Western Art in Kerrville, Texas for their 40th Anniversary celebration. The painting is still available for sale.
See additional information about "First Son".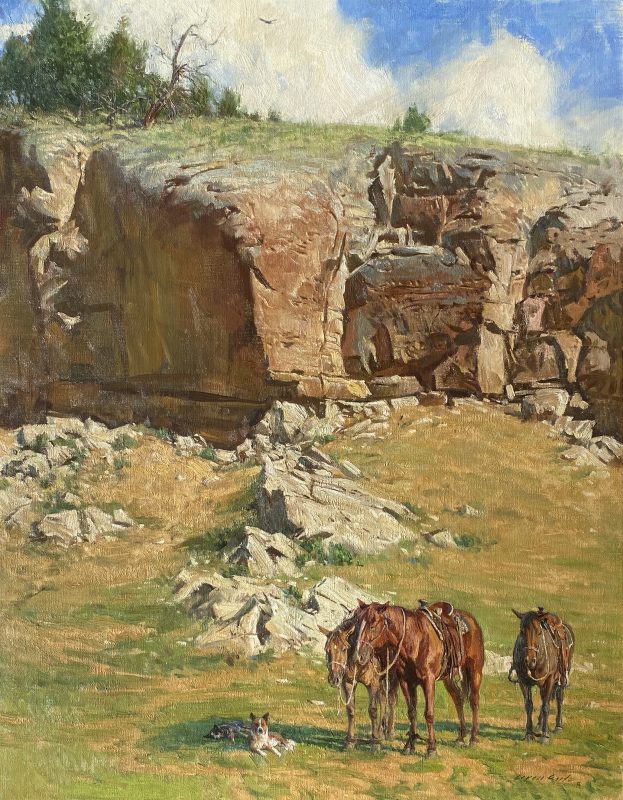 "Faithful Standbys"
Loren Entz
Oil   40″ x 32″
$22,000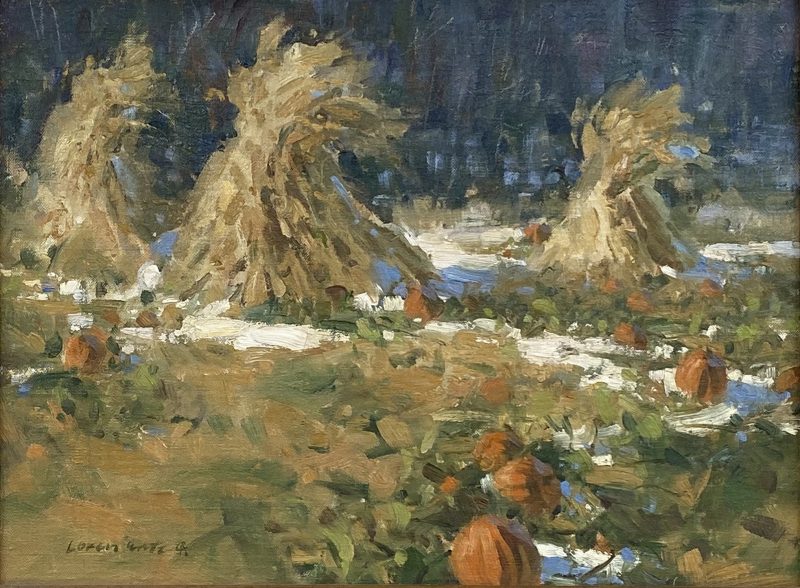 "Early Snow"
Loren Entz
Oil   9″ x 12″
$2,500
See additional information about "Early Snow".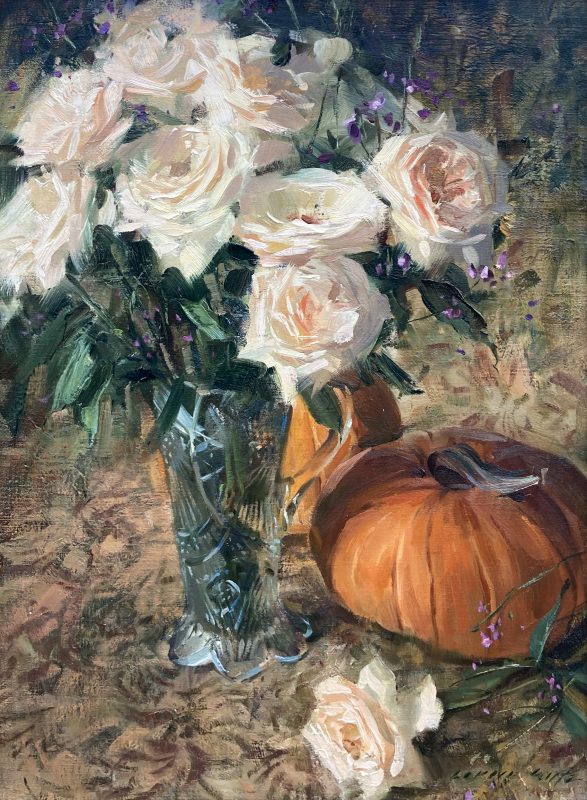 "Peach Roses And Pumpkin"
Loren Entz
Oil   24″ x 18″
$6,200
Available sculpture: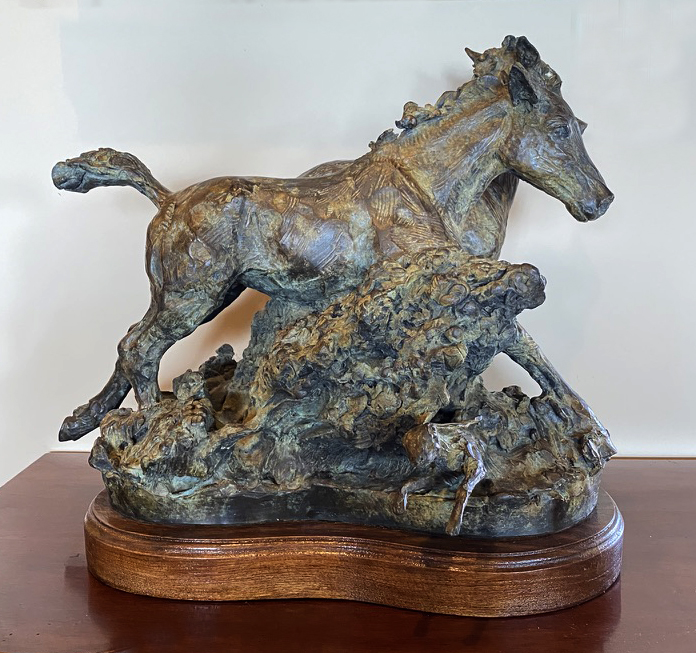 "Rush Hour"
Loren Entz
Bronze #2/15
15″ H x 20″ L x 15″ D
$6,000
See additional information about

"Rush Hour"
.
Interested in any of these paintings or sculpture, call us 800-958-5360 or email us sales@artzline.com.

"Winter At Red Lodge"
Loren Entz
Oil   12″ x 9″
SOLD
Don't miss the newest gallery arrivals.
Sign up to receive our no more than once a week bulletins.
Be the first to see the latest fine art as soon as it's available to you!
See it First!
Receive notifications from America's online art gallery when the latest works from top artists are available.