March in Montana celebrates their 31st Annual fine art auction. Manitou Galleries and The Coeur d'Alene Art Auction team up to put on this annual event featuring fine art and cowboy and Native American collectibles. The auctions will be held at the Great Falls Lodge in Great Falls, Montana March 15 – 17, 2018.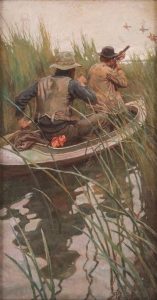 Don't miss the latest news from the art world!
Get the ArtzLine Newsletter
Includes the latest museum exhibitions, gallery shows, art lectures, special events and more!
See it First!
Receive notifications from America's online art gallery when the latest works from top artists are available.