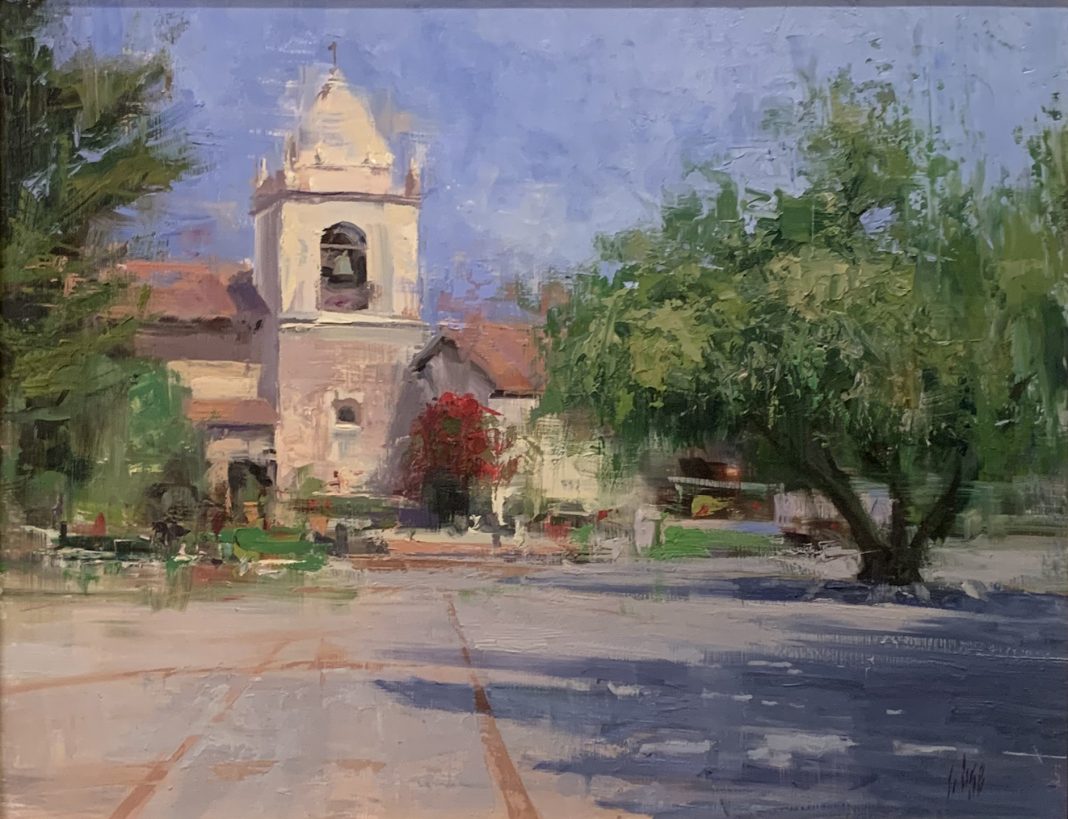 Mike Wise biography:
Mike Wise is a painter best known for his lush landscapes and sculptural use of oils.  His approach to representational art is based in impressionism and abstract design with loose brushwork and extensive use of palette knife.  The result is a painting with movement and energy, rich in color, texture, and a distinct three-dimensional feel that draws the viewer deep into the painted image.
Wise grew up an outdoor enthusiast, surrounded by the beauty of the Pacific Northwest. Throughout his life, the extraordinary coastlines and mountains, as well as the beautiful backroads and farmland of the American landscape, have provided endless inspiration for his work.
Mike began his professional career in the financial industry as a stockbroker, but ever since he was a child he had a passion for art.  Mike attributes much of this passion to his grandfather, a painter who would produce bold, oversized paintings of landscapes and wild animals that captivated him from the time he was a boy.  Mike studied art informally while pursuing a financial career, and it was while working in downtown Seattle as a securities broker that he made the decision to pursue a full time career in fine art.  Mike went on to study under several prominent painters, has learned from many of his contemporaries, and is an avid student of the Old Masters.
Today Mike lives on Whidbey Island near Seattle, where he paints and teaches in an old barn on the family property that he converted to a modern studio. Mike enjoys painting and teaching oil painting workshops in studio and en plein air.  He feels honored to be a Signature Member of Oil Painters of America (OPA) and the American Impressionist Society (AIS).
Available paintings:
Click on images to enlarge.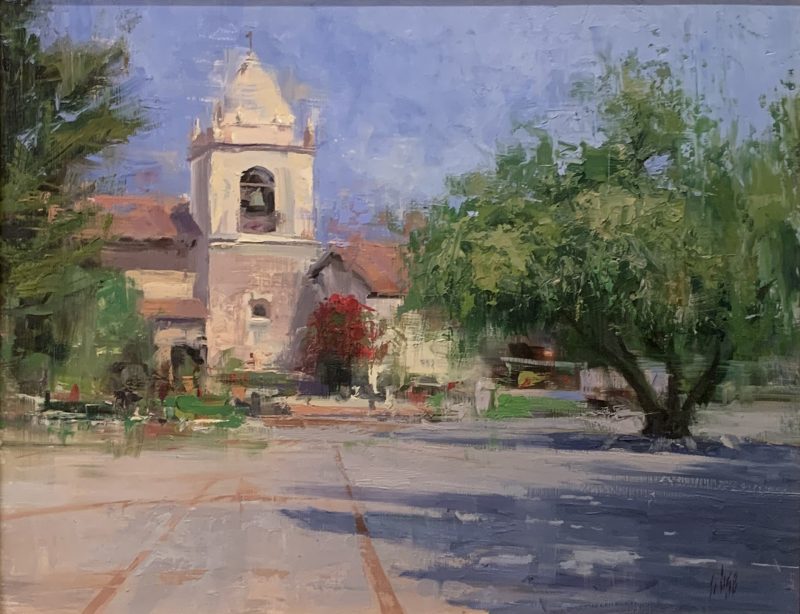 "Carmel Courtyard"
Mike Wise
Oil  14″ x 18″
$1,800
Interested in this painting, call us 800-958-5360 or email us sales@artzline.com.
Don't miss the newest gallery arrivals.
Sign up to receive our no more than once a week bulletins.
Be the first to see the latest fine art as soon as it's available to you!
See it First!
Receive notifications from America's online art gallery when the latest works from top artists are available.