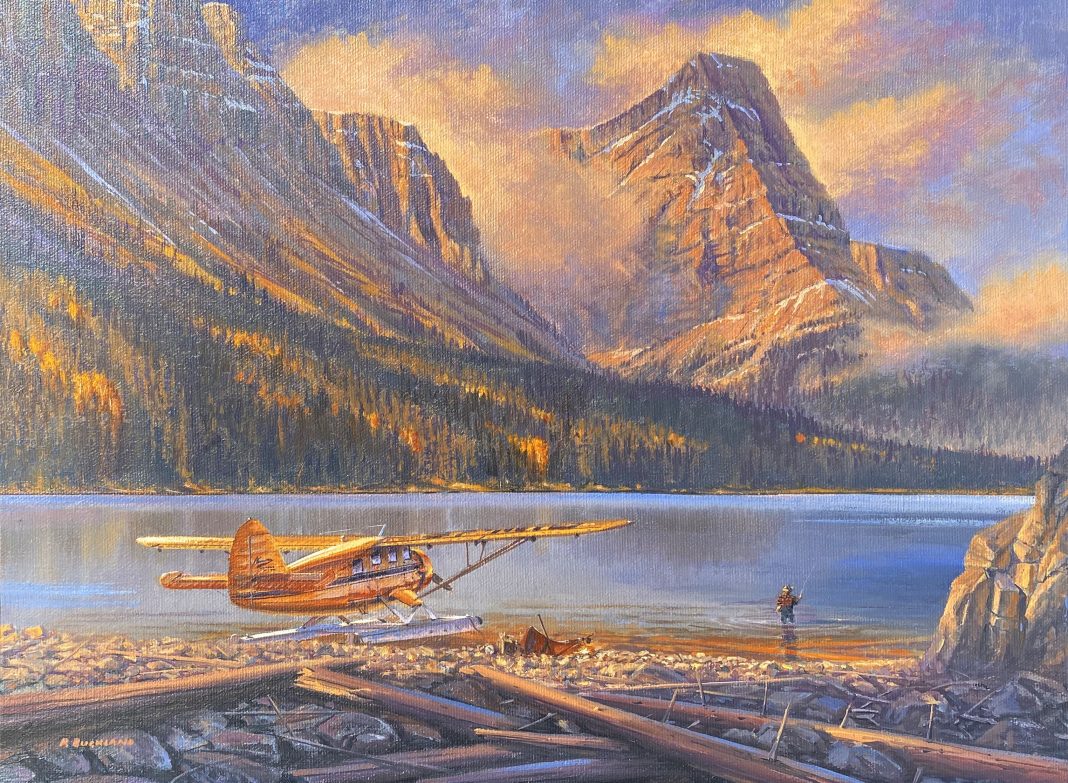 Ross Buckland biography:
Ross Buckland was born in Calgary, Alberta in 1958 and was fortunate in having experienced air travel at an early age. An infatuation with flying developed, which along with a habit of doodling on schoolbooks, led to an interest in aviation art.
With no formal art training except for high school art classes, Ross learned by studying the work of artists whose paintings he liked. Books and magazines featuring the work of Frank Wootton, Keith Ferris, R.G. Smith, and others became his text books.
Buckland visited the Air and Space Museum in Washington to see their paintings and to try to learn from the real thing. "Their books remain as valuable treasures to me and I still refer to them often."
Many years later, and after successes in sales of originals and reproductions Buckland is still inspired by many predecessors and current favorites. With an unending desire to learn, an individual style continues to evolve while striving to express an appreciation and love of aviation and the landscape.
Available painting:
Click on image to enlarge.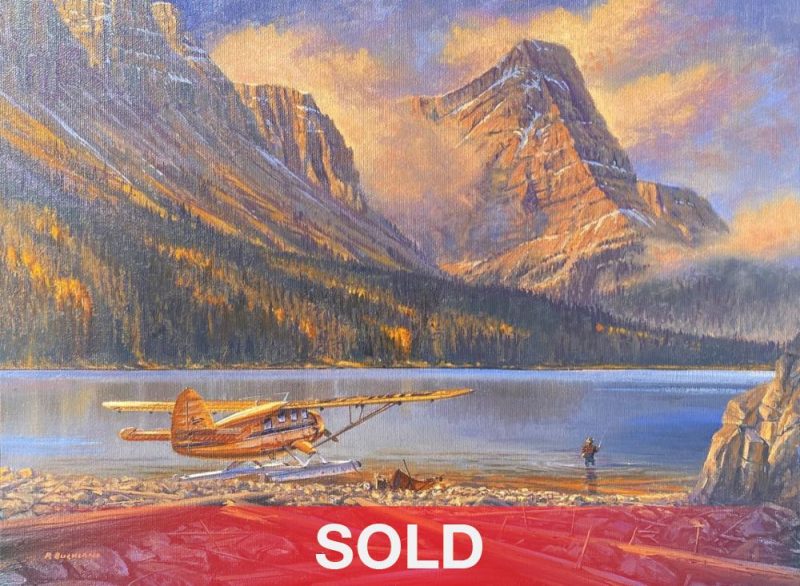 "Breakfast On The Fly"
Ross Buckland
oil  12″ x  16″
SOLD
Do you have a Ross Buckland painting you would like to sell? We have clients interested in adding his artwork to their collections. Call us 800-958-5360 or email us sales@artzline.com.
Don't miss the newest gallery arrivals.
Sign up to receive our no more than once a week bulletins.
Be the first to see the latest fine art as soon as it's available to you!
See it First!
Receive notifications from America's online art gallery when the latest works from top artists are available.