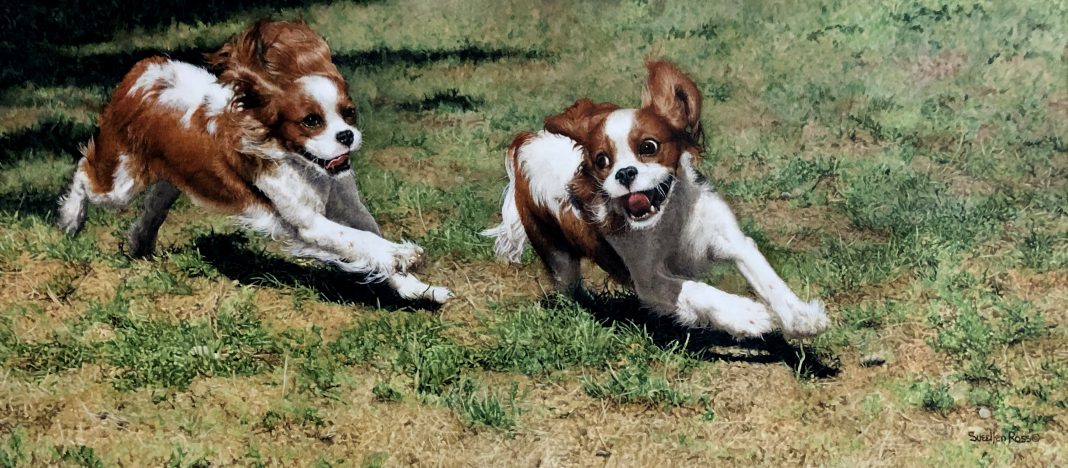 Sueellen Ross biography:
For almost forty years, Sueellen Ross's paintings and etchings of domestic cats, dogs, and wildlife have delighted collectors around the world.
Ross combines her passion for producing art with her love for animals to create works of exceptionally strong design and subtle wit. Using india ink, watercolor and pencil, Ross developed her own unique combination of mixed media concentration on her drawing skills. Describing her choice of genre, Ross comments, "Ink, watercolor and colored pencil each have special qualities. When I mix them, I try to take advantage of all these qualities: the rich, dense ink, the exquisite papers, the glow of colored pencil. This technique forces me to zero in on the essentials of an image. For me, the key is to create a rich, elegant design without losing any of the appeal and individuality of the animal portrayed."
Her paintings, etchings and other prints have been exhibited worldwide. She has repeatedly been juried into the prestigious Birds in Art show at Leigh Yawkey Woodson Museum in Wausau, Wisconsin. She has exhibited at Arts in the Parks in Jackson Hole, Wyoming and her works have been included at the wildlife art sale at Christie's in London, England. She has been listed in Who's Who in American Art since 1987. Her book, Paint Radiant Realism Using India Ink, Watercolor and Colored Pencil is published by North Light Press.
Available paintings:
Click on images to enlarge.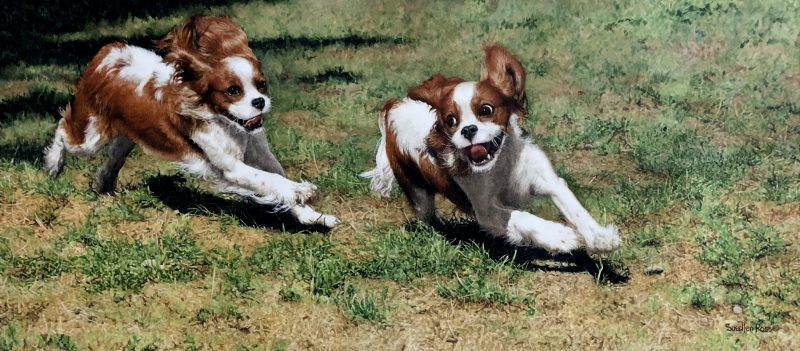 "Off Leash"
Sueellen Ross
mixed media  9″ x 20 1/2″
Was: $3,450
NOW: $3,200
See additional information about

"Off Leash"
Interested in this painting, call us 800-958-5360 or email us sales@artzline.com.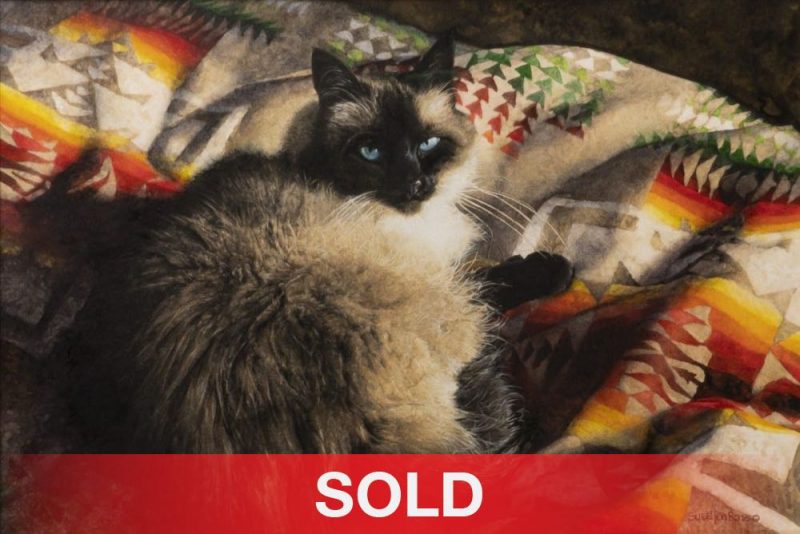 "Follower Of The Sun"
Sueellen Ross
mixed media  9″ x 13″
SOLD
Don't miss the newest gallery arrivals.
Sign up to receive our no more than once a week bulletins.
Be the first to see the latest fine art as soon as it's available to you!
See it First!
Receive notifications from America's online art gallery when the latest works from top artists are available.