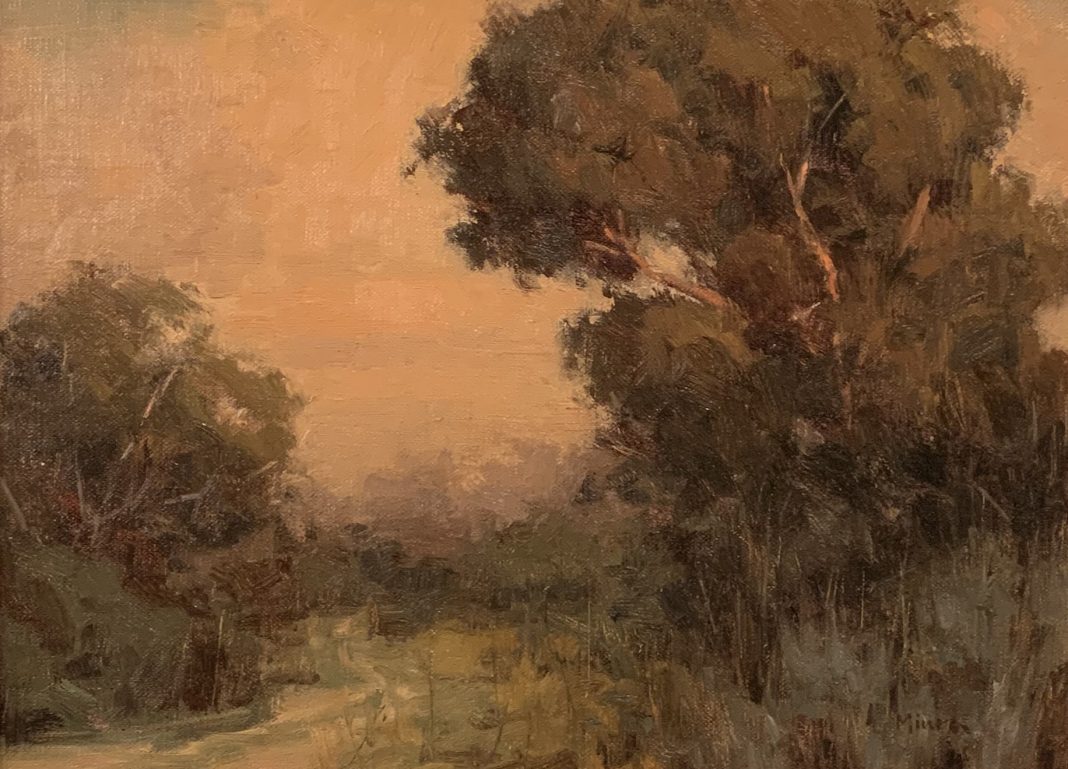 Terry Miura biography:
After graduating from Art Center College of Design in 1990, Terry Miura headed out to New York City to pay his dues. He began his career as a freelance illustrator, creating imagery for such clients as Time, Newsweek, Rollingstone, and Sports Illustrated, to name a few.​
In between illustration assignments he painted and exhibited cityscapes, and continued his transition to becoming a full time painter after returning to the West Coast in 1996.​
Miura's evocative tonalist landscapes explore the relationship between memory, emotions, and identity. "Although they're still very much representational," says Miura, "they're not about specific locations. Well, actually they are, but the locations are found in my and the viewer's memories. Not out there in the physical world. "​
With atmosphere, mood, and abstraction as driving characteristics of his work, Miura has, more recently been revisiting the complexities of the cityscape as a major part of his repertoire. Urban Aria, his latest solo exhibition at Thomas Reynolds Gallery in San Francisco, illustrates his mastery in this genre.​
Emotion and abstraction carries over to his figurative works. It is in this genre that Miura finds most personal expression; "In painting the figure, I allow myself to get lost in the process and take more risks. Only by deconstructing the representational and the objective, am I able to tap into the more subconscious, intuitive voice which for me, is at once mysterious and authentic."
Available paintings:
Click on images to enlarge.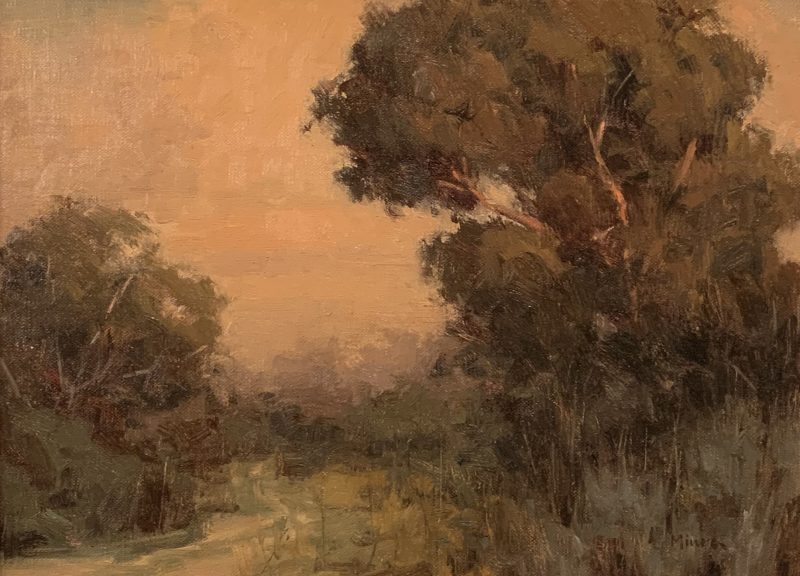 "Eucalyptus"
Terry Miura
Oil  9″ x 12″    
$1,250
See additional information about

"Eucalyptus"

.
Interested in this painting, call us 800-958-5360 or email us sales@artzline.com.
Don't miss the newest gallery arrivals.
Sign up to receive our no more than once a week bulletins.
Be the first to see the latest fine art as soon as it's available to you!
See it First!
Receive notifications from America's online art gallery when the latest works from top artists are available.