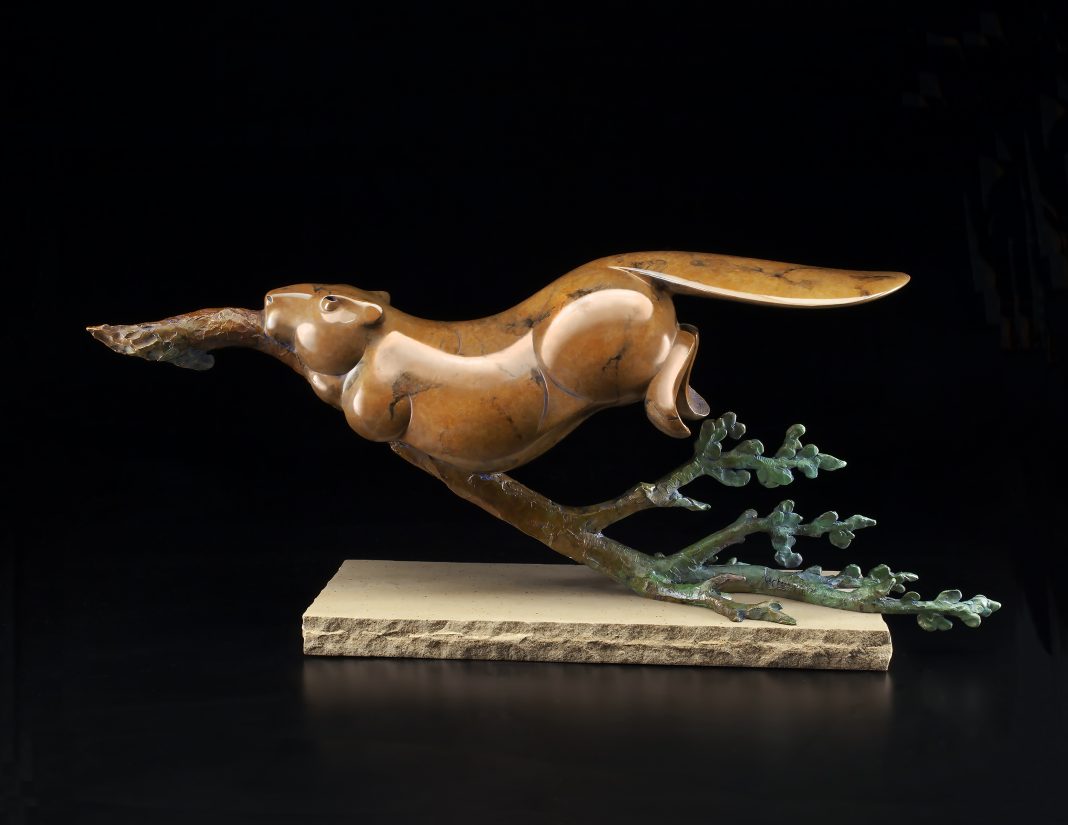 "In the creek just outside the front door of the studio, I am able to watch a parade of animals and aquatic life. I have watched the beavers for years come and go, there are never many but they are always fascinating. Cutting long fresh branches and building their home."   Tim Cherry
"Beaver Retriever"
Tim Cherry
Bronze edition of 18
15″ H x 35″ L x 9″ W
Contact us for price.
Read additional information about Tim Cherry.
Interested in this sculpture, call us 800-958-5360 or email us sales@artzline.com.
Don't miss the newest gallery arrivals.
Sign up to receive our no more than once a week bulletins.
Be the first to see the latest fine art as soon as it's available to you!
See it First!
Receive notifications from America's online art gallery when the latest works from top artists are available.