R. Brownell McGrew biography:
Known for highly realistic Indian portraits with rich skin tones as well as Southwest and California desert landscape paintings, R. Brownell McGrew showed early art talent in his hometown and birthplace of Columbus, Ohio.
He moved to California with his family when he was a child and enrolled at the Otis Art Institute, studying with Ralph Holmes.  Although he preferred portrait painting, he won recognition for landscapes and was so proficient technically that he spent his last year at Otis teaching.
He worked as a commercial artist for M.G.M. and Columbia movie studios and then discovered a love for desert painting.  He was also challenged by portrait painting, especially Navajo and Hopi Indians subjects from Arizona and New Mexico.
His goal was to have a painting look wet after it was completed, and to achieve this effect, he mixed his colors to get a luminosity by mixing oil paint, linseed oil, and turpentine, but he never used glaze or lacquer.
He lived in LaQuinta from 1960-1965, when he and his wife moved to Cottonwood, Arizona, and from there to Quemado, New Mexico, 1972-84.  From 1984 until his death in 1994, they lived in Sonoita, Arizona.
Paintings:
Click on images to enlarge.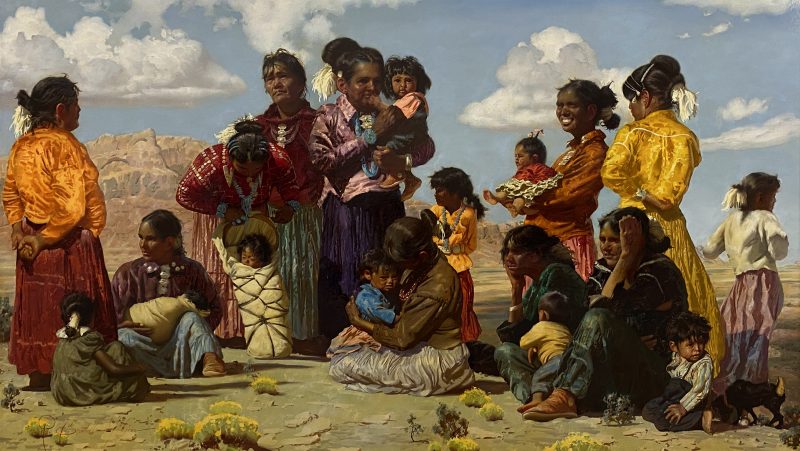 "On The Hill"
R. Brownell McGrew
Oil  24″ x 48″    
SOLD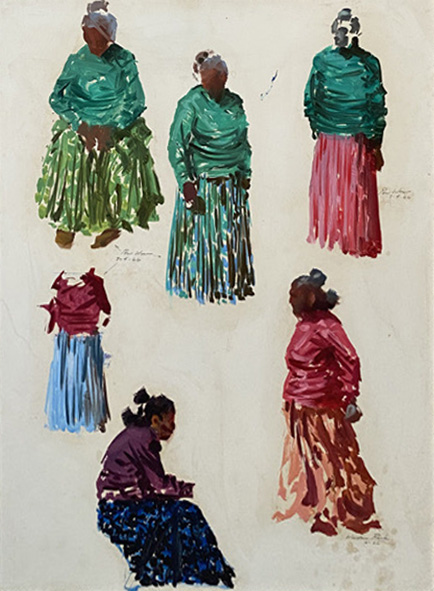 "Costume Notes"
R. Brownell McGrew
Oil  18″ x 14″    
SOLD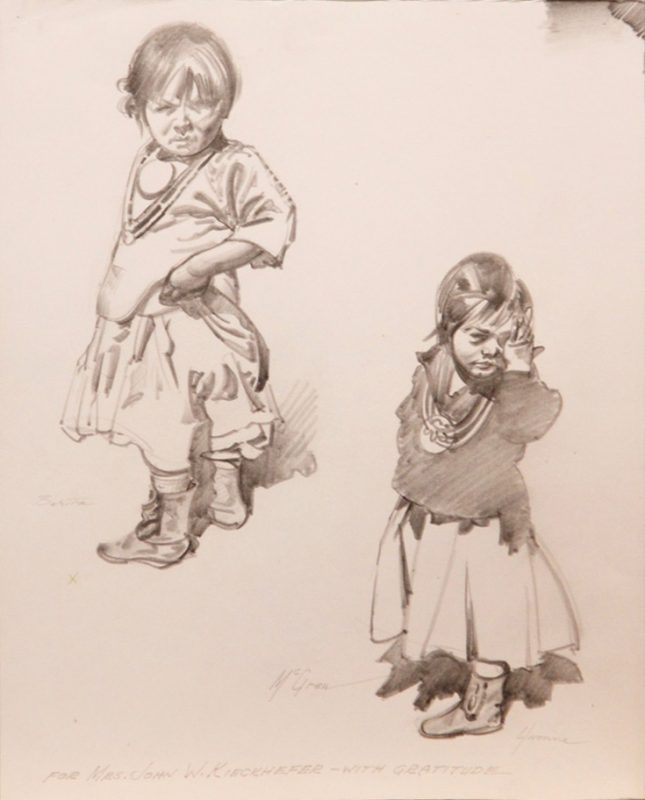 Untitled
R. Brownell McGrew
pencil  10 1/2″ x 8 1/2″    
SOLD
Do you have a R. Brownell McGrew painting you would like to sell? We have clients interested in adding his artwork to their collections. Call us 800-958-5360 or email us sales@artzline.com.
Don't miss the newest gallery arrivals.
Sign up to receive our no more than once a week bulletins.
Be the first to see the latest fine art as soon as it's available to you!
See it First!
Receive notifications from America's online art gallery when the latest works from top artists are available.