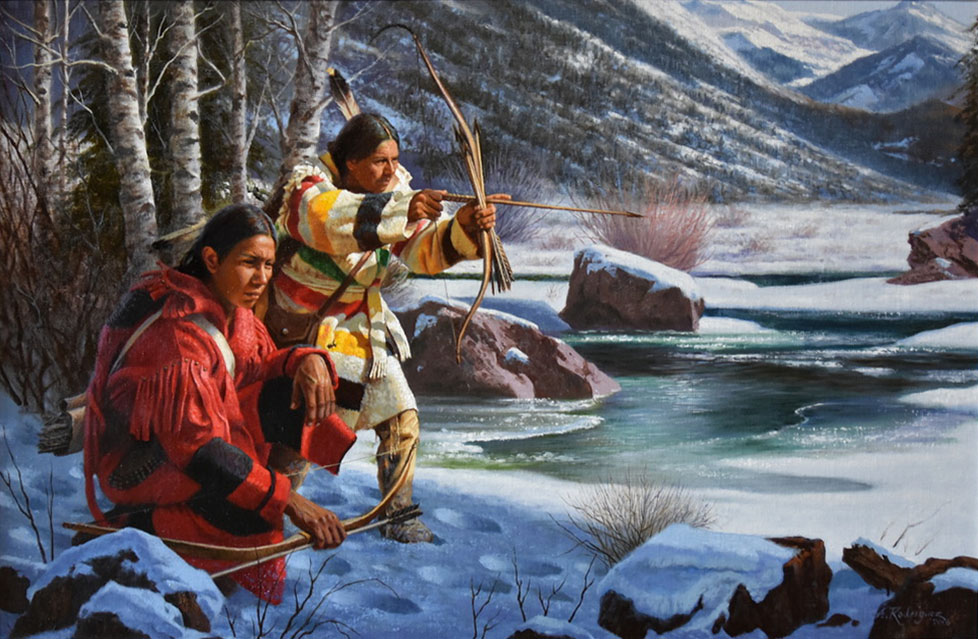 Alfredo Rodriguez biography:
For Alfredo Rodriguez painting has always been part of his life. He was born in the small Mexican town of Tepic, Nayarit, which is located in the heart of Mexico and very close to the Huichole Indian reservation. He was raised into a family of nine children, and the first gift he can recall was a gift of watercolors from his mother. Some of his earliest memories are of illustrating classroom assignments and painting portraits of family members, he used his talent to supplement his family's income needs.
In 1968, an American art dealer discovered Alfredo's art and commissioned him to paint American Indians. The paintings were highly successful and in 1973 Alfredo moved to North America. He has been painting American Indians and Mountain Men ever since. Alfredo considers himself a traditional artist and describes his style of painting as Classical Realism with a bit of Impressionism.
Now living in California and winning awards from several organizations, Rodriguez' work is also included in the books Western painting Today by Royal B. Hassick and Contemporary Western Artists by Peggy and Harold Samuels. Alfredo also has been featured in magazines such as Art of the West, Informart, Western Horseman and International Fine Art Collector.
Alfredo has been included in several important invitational art shows, including "Masters of the American West" at the Autry Museum in Los Angeles, California.
Paintings:
Click on images to enlarge.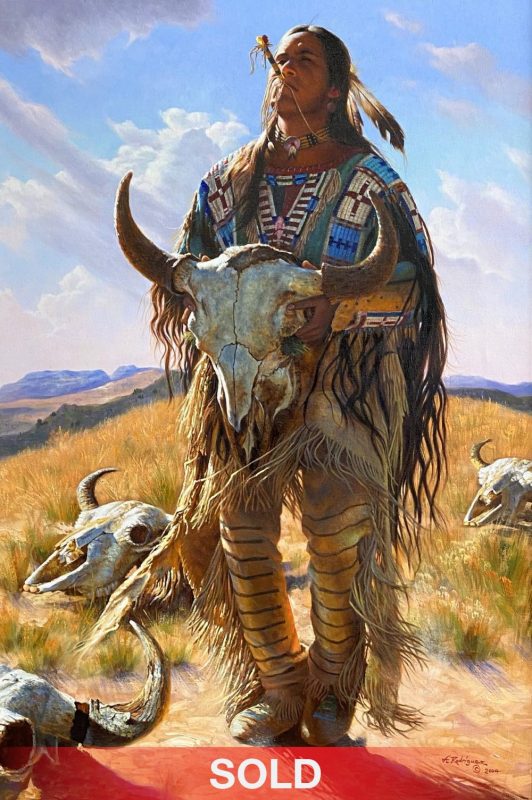 "The Buffalo Caller"
Alfredo Rodriguez
Oil  36″ x 24″
SOLD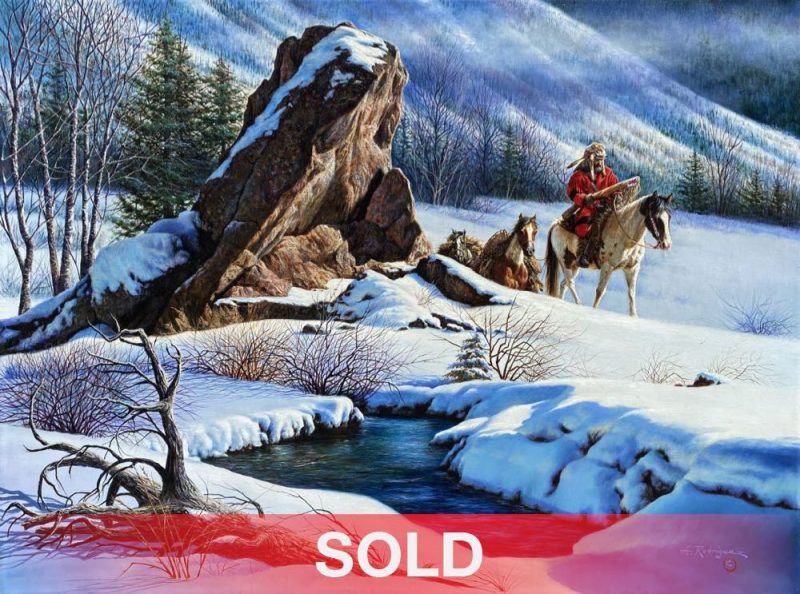 "To The Winter Rendezvous"
Alfredo Rodriguez
Oil  40″ x 30″
SOLD
"Daughters Of Nature"
Alfredo Rodriguez
Oil  40″ x 30″
SOLD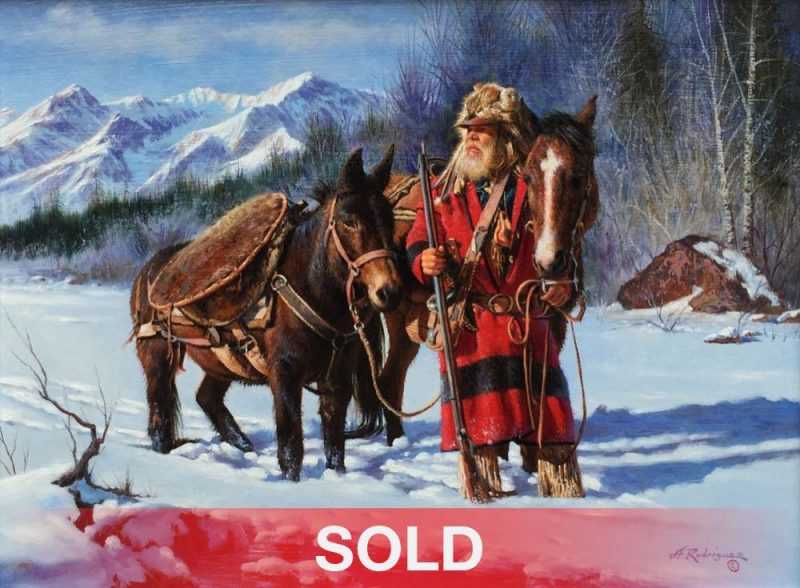 "Winter Journey"
Alfredo Rodriguez
Oil  12″ x 16″
SOLD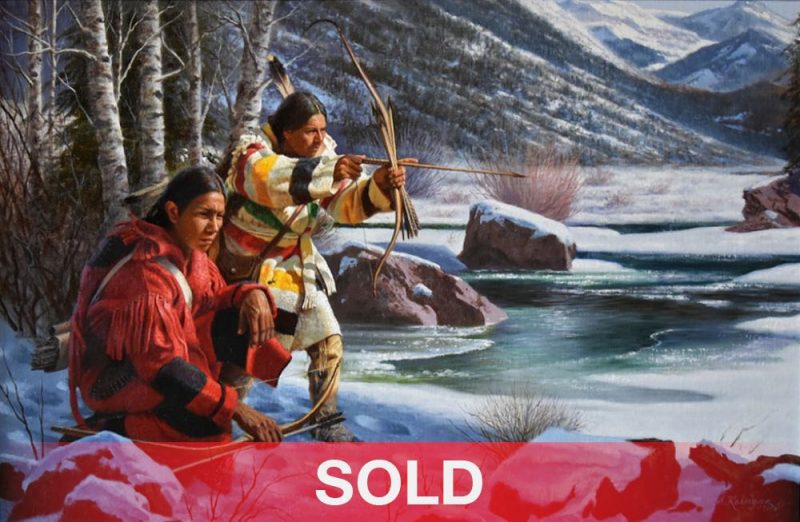 "Winter Hunters"
Alfredo Rodriguez
Oil  20″ x 30″
SOLD
Do you have an Alfredo Rodriguez painting you would like to sell? We have clients interested in adding his artwork to their collections. Call us 800-958-5360 or email us sales@artzline.com.
Don't miss the newest gallery arrivals.
Sign up to receive our no more than once a week bulletins.
Be the first to see the latest fine art as soon as it's available to you!
See it First!
Receive notifications from America's online art gallery when the latest works from top artists are available.