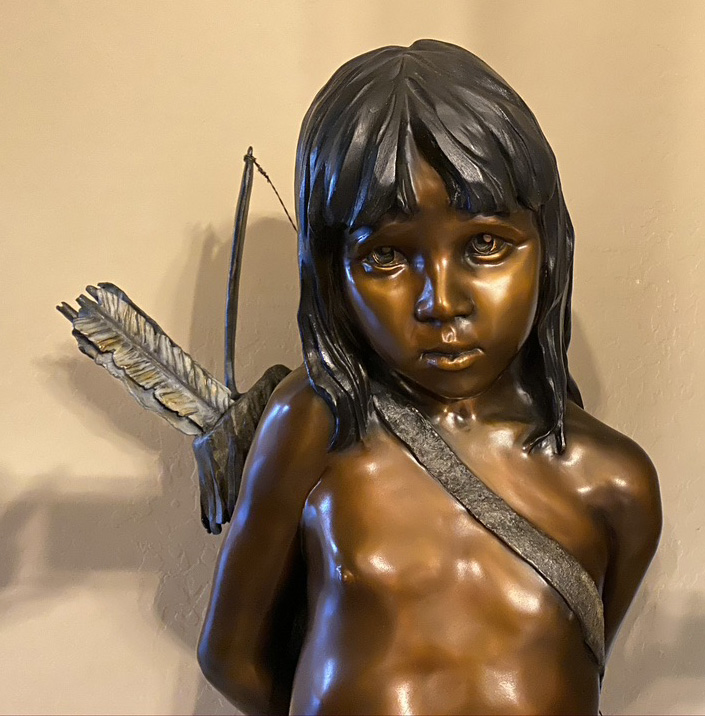 Walt Horton biography:
Although Walt Horton, who has had a long and prolific career as a cartoonist, has only been a sculptor since 1993, the seeds of his skill were planted many years ago. After studying for one year at the University of Colorado, where he met his wife, Peggy, he decided that formal schooling wasn't for him. The couple left the United States in the middle 1970's for a 17 year stint performing missionary work in Brazil and Bermuda. Horton became fluent in Portuguese and Spanish while intensely watching the features and body language of the people with whom he was working.
During a family ski trip to Aspen in 1993, Horton stopped in at a gallery to view recent sculpture on display. The bronze children shown inspired him to go home and try his own hand at creating some moving work.
Available sculpture:
Click on images to enlarge.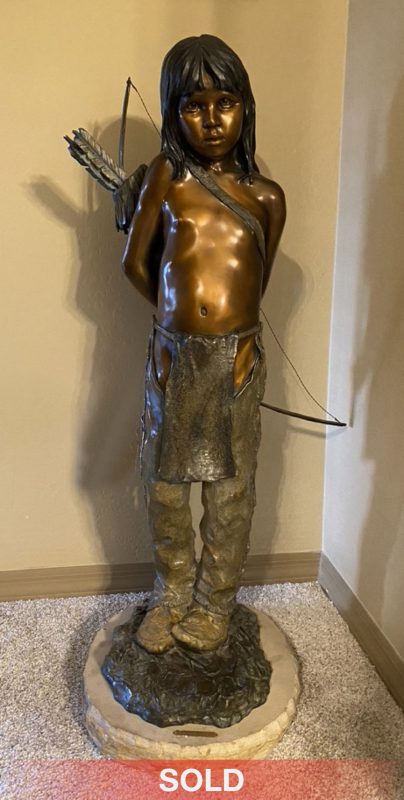 "Bearfoot"
Walt Horton
Bronze #1/50
50″ H x 24″ W
SOLD
Interested in this sculpture, call us 800-958-5360 or email us sales@artzline.com.
Don't miss the newest gallery arrivals.
Sign up to receive our no more than once a week bulletins.
Be the first to see the latest fine art as soon as it's available to you!
See it First!
Receive notifications from America's online art gallery when the latest works from top artists are available.