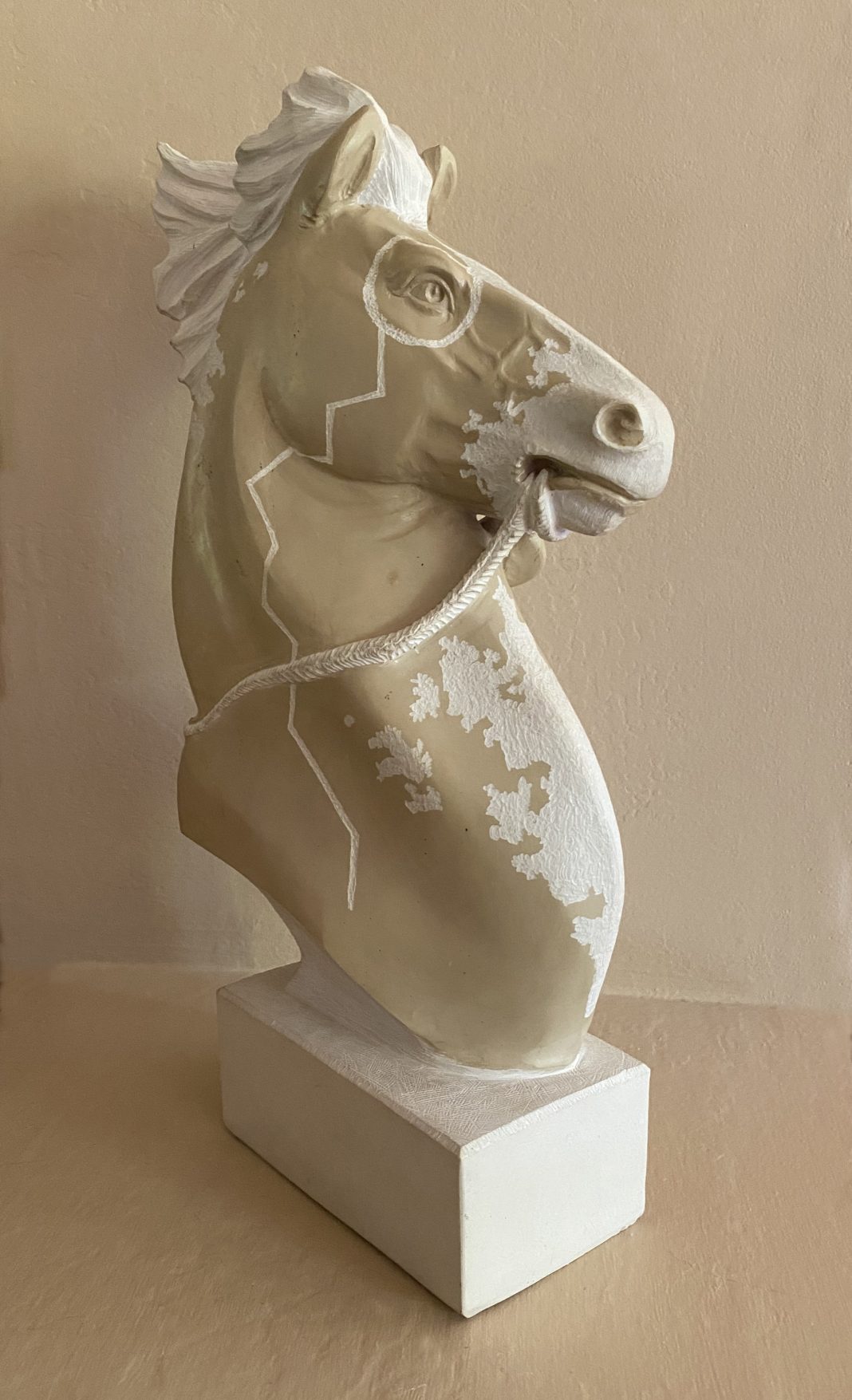 "This is the story of a stolen horse from a Sioux warrior by a Crow warrior. He has stolen with the markings around the eye, drawn there to give the horse good sight. The lightning going from the eye is for strength and quickness.
So, the Crow warrior had possession of the horse and the horse took care of his new master.
The horse was in a battle again against the Sioux and the Crow owner was wounded and bucked off the horse and the horse went back to his original Sioux owner to rescue him and took him safely back to the Sioux camp.
This is how this horse became known as the "Silent Warrior". He even protected the Crow thief who was left behind. This all happened before the Lewis & Clark Expedition of 1876″.   Alvin Marshall
"Silent Warrior"
Alvin Marshall
Flagstone alabaster
21″H x 9″W x 6″D
Was: $3,750
NOW: $2,900
(Click images to enlarge)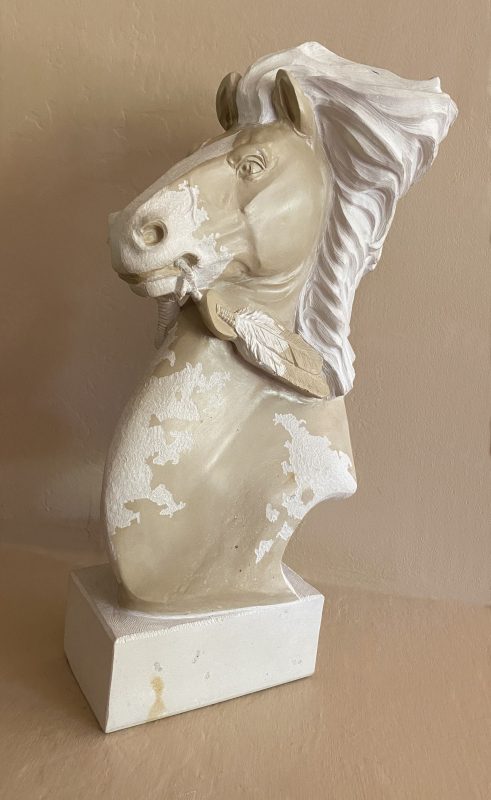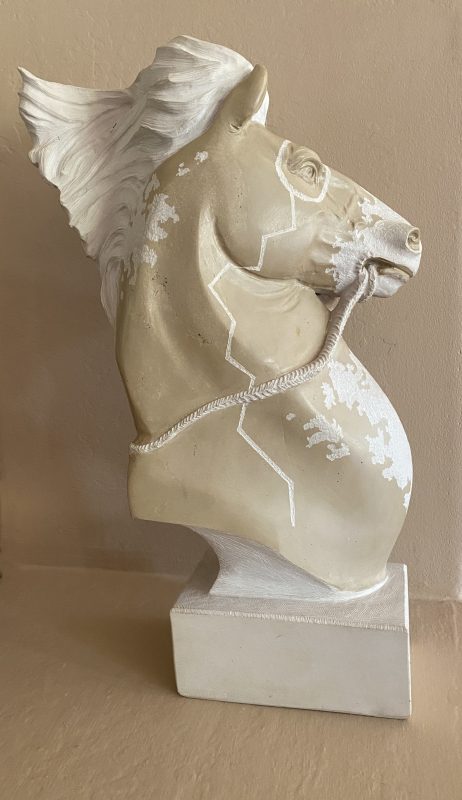 Read additional information about Alvin Marshall

.
Interested in this sculpture, call us 602-730-2451 or email us sales@artzline.com.
Don't miss the newest gallery arrivals.
Sign up to receive our no more than once a week bulletins.
Be the first to see the latest fine art as soon as it's available to you!
See it First!
Receive notifications from America's online art gallery when the latest works from top artists are available.