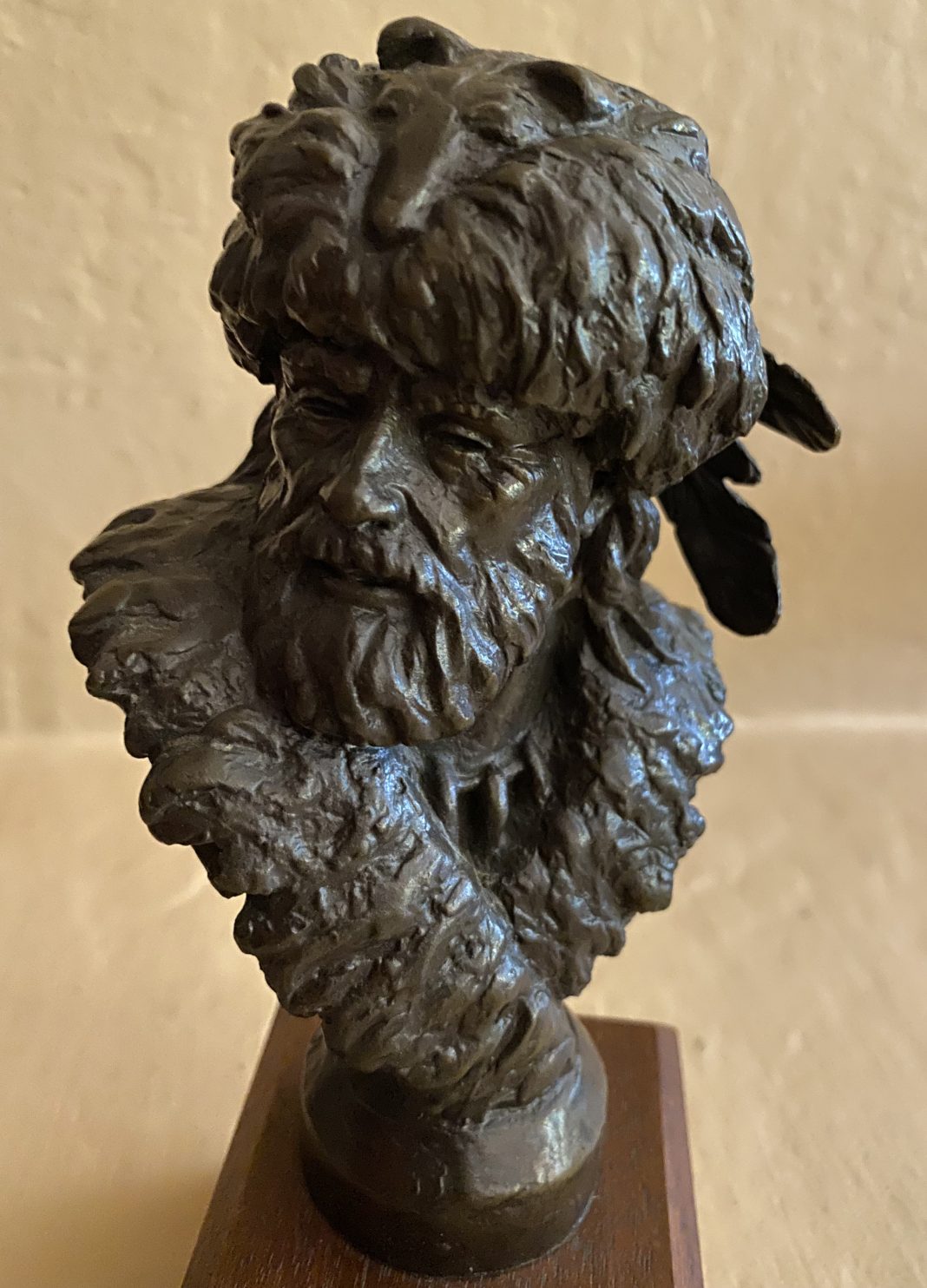 Don Prechtel biography:
A sculptor of portraits of sports figures and illustrator, Blair Buswell has had a career that bridged his involvement with both sports and fine art.  His studio has been in Highland, Utah.
He studied art when he attended Ricks College in Rexburg, Idaho, and later transferred to Utah State where he majored in illustration.  He earned a degree in art education and sculpture from Brigham Young University in Utah.
In 1982, while Buswell was a senior in college, he was hired by Bill Walsh, coach of the San Francisco 49ers that had just won the Super Bowl, to do a sculpture of Walsh and Ed DeBartlo, the owner of the 49ers.  That was the defining moment in his career of making portrait busts. Since that time, he has many sports figures including Jack Nicklaus, Oscar Robertson and Paul "Bear" Bryant. Since 1983, The Pro Football Hall of Fame has commissioned Blair to create over 95 busts of the famed inductees.
Many of his works have been shown at the National Academy of Western Art and the Prix de West shows at the National Cowboy Hall & Western Heritage Museum in Oklahoma city.  He is a Fellow in the National Sculpture Society and a member of the Northwest Rendezvous Group, which awarded him the Artists' Choice Award in both 1995 and 1996.  In 1990, he was the first sculptor to ever receive the Sport Artist of the Year honor from the United States Sports Academy.
Available sculpture: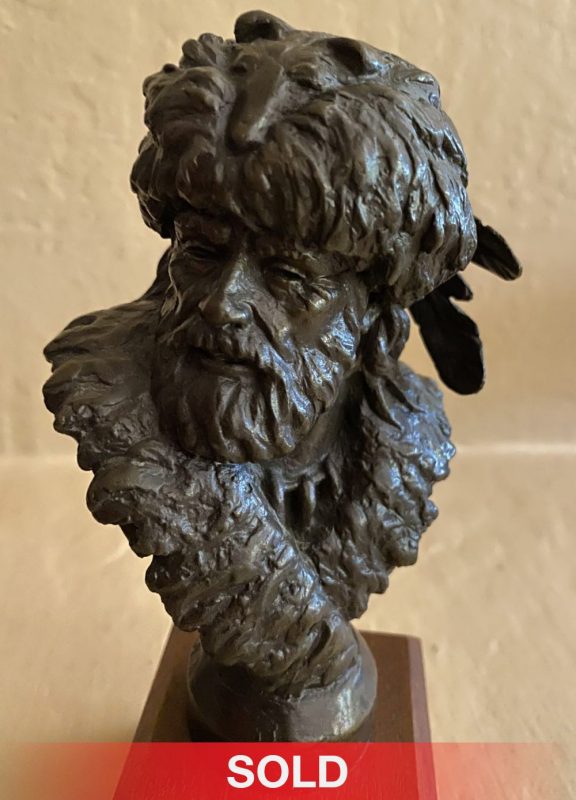 "Mountain Man"
Blair Buswell
bronze #24/50
6 3/4″ H x 3 1/4″ W x 3 1/4″ D
SOLD
Do you have a Blair Buswell scultpure you would like to sell? We have clients interested in adding his artwork to their collections. Call us 800-958-5360 or email us sales@artzline.com.
Don't miss the newest gallery arrivals.
Sign up to receive our no more than once a week bulletins.
Be the first to see the latest fine art as soon as it's available to you!
See it First!
Receive notifications from America's online art gallery when the latest works from top artists are available.