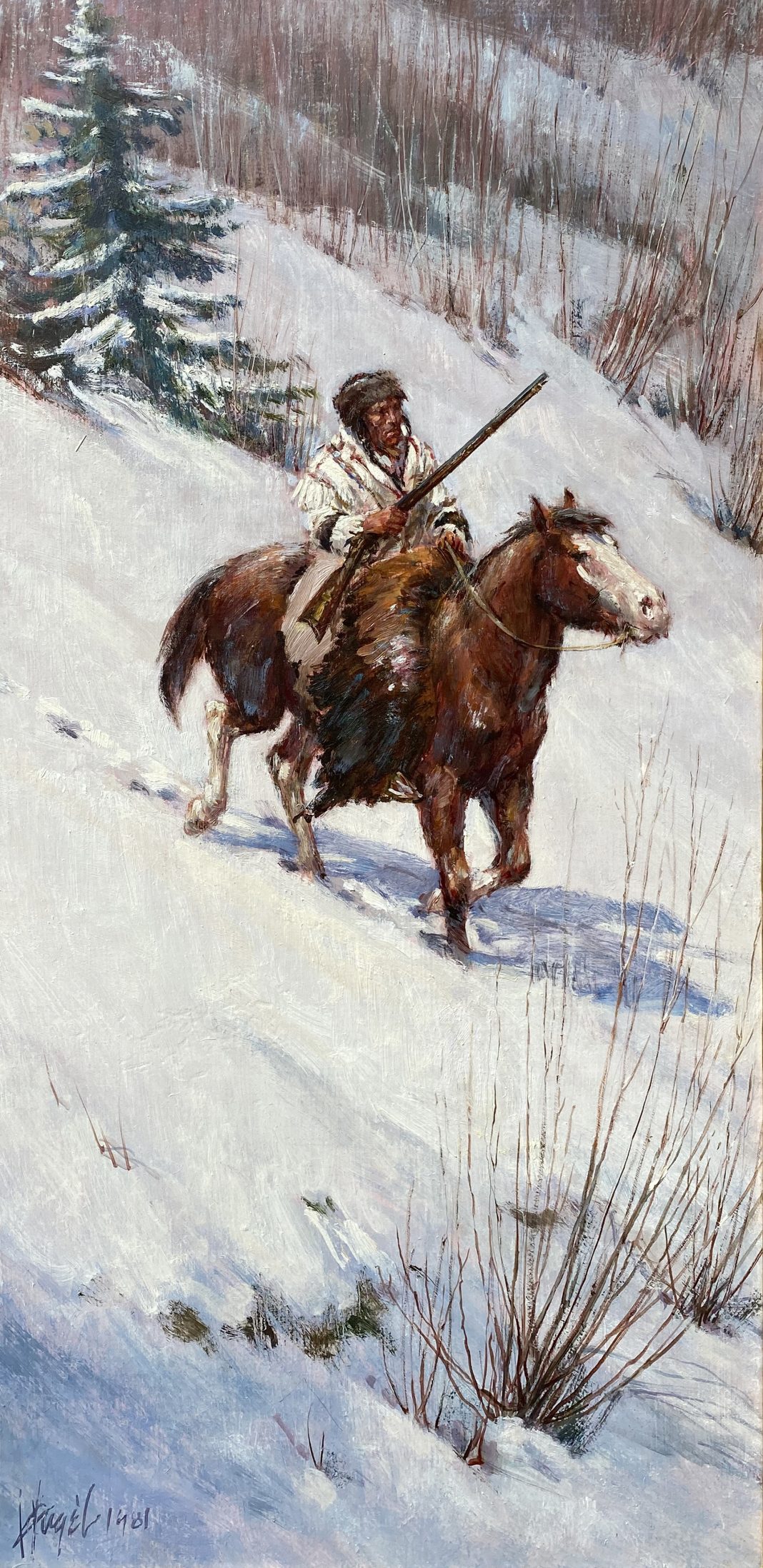 Frank Hagel biography:
Frank Hagel was born and raised in the Flathead Valley outside of Glacier National Park. After four years in the Navy serving in Korea, he attended Art Center College of Design in Los Angeles. He worked as an illustrator at several advertising studios in Detroit, Michigan for 11 years, winning the Silver Art Director Medals of Excellence for his work.
Upon returning to Montana in 1972, he was commissioned by the National Park Service of the Department of Interior to sculpt 42 medallions that were cast in bronze and silver commemorating the National Parks of the Centennial of
Yellowstone, which was the first National Park.
Since then, Frank has painted the western scene, becoming a student of western history and western life. His work depicts both historically significant events and the daily life of Native Americans, early explorers, trappers, cowboys, wildlife and
all things Western. For the Lewis and Clark Bicentennial, he completed a corporate commission of a dozen paintings, three of which appeared in The Smithsonian Magazine's coverage of the expedition. His paintings, known for
their authenticity, are found in private and corporate collections around the world. He has participated in every C.M. Russell Auction since 1971 and won 'Best of Show' at the 1982 Kalispell Art Show & Auction, and at the 2007 Montana Land
Reliance show.
Available painting: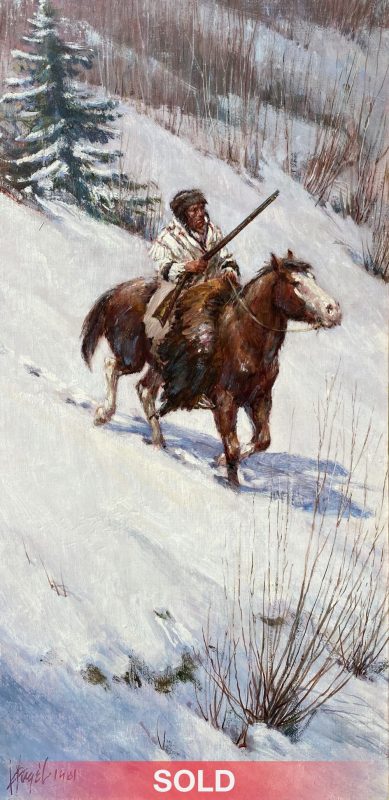 "Lone Rider"
Frank Hagel
oil  24″ x 12″
SOLD
Do you have a Frank Hagel painting you would like to sell? We have clients interested in adding his artwork to their collections. Call us 800-958-5360 or email us sales@artzline.com.
Don't miss the newest gallery arrivals.
Sign up to receive our no more than once a week bulletins.
Be the first to see the latest fine art as soon as it's available to you!
See it First!
Receive notifications from America's online art gallery when the latest works from top artists are available.