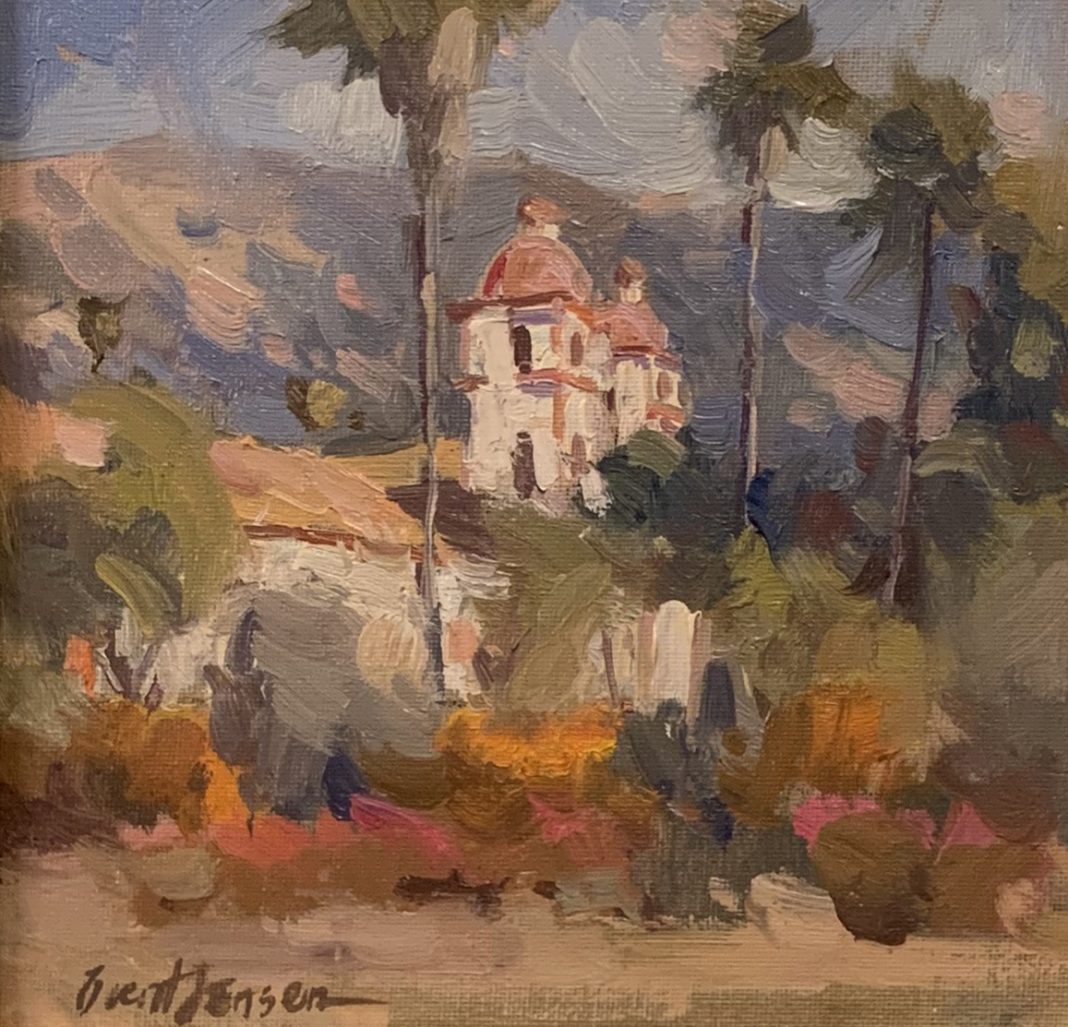 Brent Jensen biography:
His passion for art began at an early age. He followed his dream by earning
a B.A. in Art from the University of Utah. He owned a successful architectural illustration company for 12 years. During that time, he rekindled his love for studio and plein air oil painting. Since 2007, Brent has devoted his full-time energy to oil painting. He travels internationally for inspiration. Many of his compositions result from numerous paint trips throughout America.
Living in Northern California also affords Brent many opportunities to paint
cityscapes, landscapes and seascape scenes. Fresh flowers, fruit and various vessels collected over the years create his inspiration for his still life oil paintings.
Brent is a featured artist in the book, Oil Painting with the Masters and has
published articles in International Artist, SouthwestArt, Art of the West and
American Art Collector magazines.
He is frequently included in National competitions with art clubs such as the
American Impressionist Society (signature member); the American Society
of Marine Artists (signature member); and Oil Painters of America.
He leads paint demonstrations at art clubs and through workshops.
As a traditional Impressionist style oil painter, his painting technique uses
a loose approach, limited palette, and objective perspective.
This allows any two viewers to interpret one of his paintings differently.
Available paintings:
Click on images to enlarge.
"Paris Architecture"
Brent Jensen
Oil   10″ x 8″    
$950
"On The Siene"
Brent Jensen
Oil   9″ x 12″    
$1,250
See additional information about

"On The Siene"

.
"Santa Barbara Mission"
Brent Jensen
Oil   9″ x 12″    
$1,250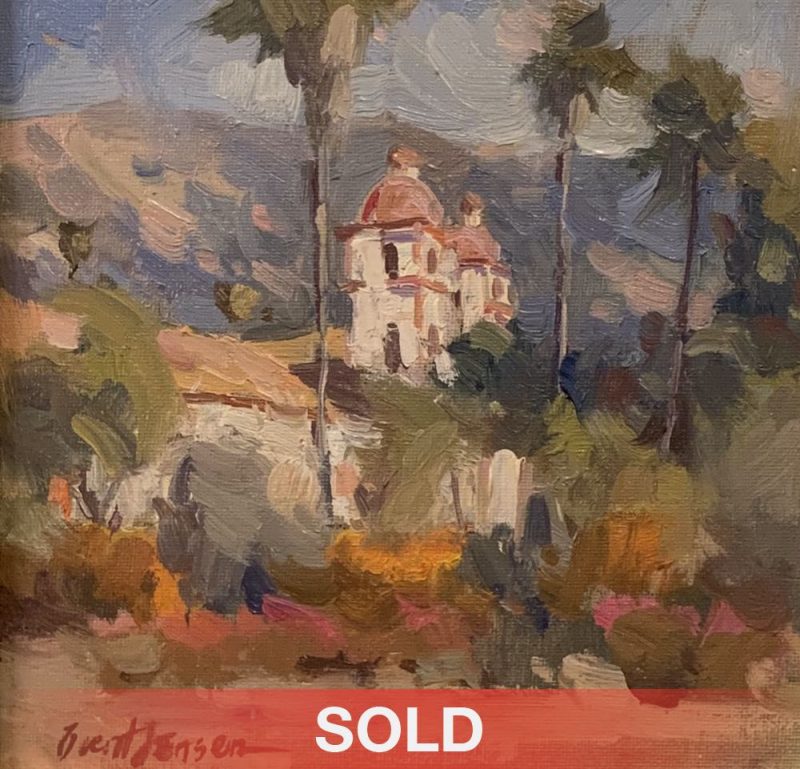 "Santa Barbara Mission"
Brent Jensen
Oil   8″ x 8″    
SOLD
Interested in this painting, call us 800-958-5360 or email us sales@artzline.com.
Don't miss the newest gallery arrivals.
Sign up to receive our no more than once a week bulletins.
Be the first to see the latest fine art as soon as it's available to you!
See it First!
Receive notifications from America's online art gallery when the latest works from top artists are available.