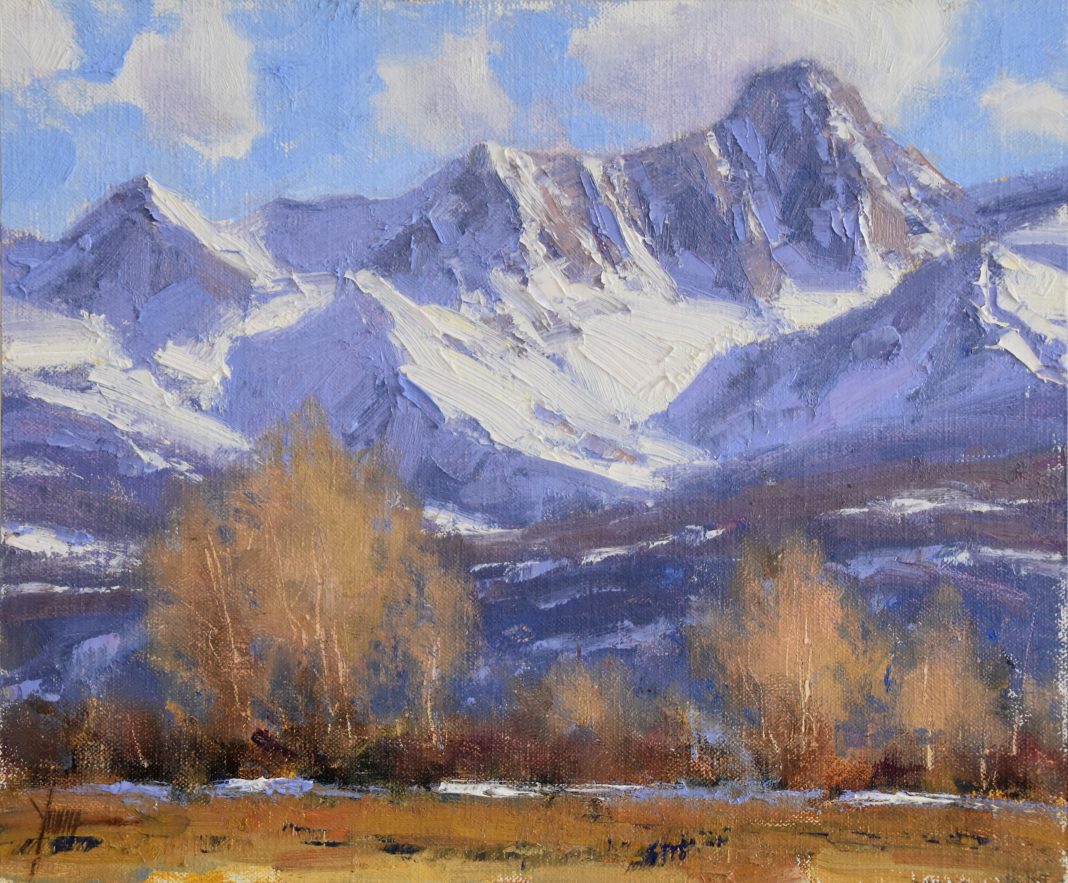 Dan Young biography:
Dan Young's impressionist landscape paintings often depict beloved locations and pastimes of the West with emphasis on his home state of Colorado. Over the years, Young has mastered the challenges posed by painting on location regardless of the season and has earned a reputation as one of Colorado's premier landscape artists.
Young's work feels familiar to those who know the wild of the West, sometimes taking the viewer right back to an experience and place. Whether capturing the many colors of snow, the brilliant light of the moon, the shape of a mountain shadow, or a particular grouping of trees, it is his practice as a keen observer that differentiates his work. "It's about simplifying what I am seeing, and understanding how much I can leave out while still capturing the essence. In that sense, painting becomes my language," shares Young.
Just as the great Impressionists of the 19th century, Dan prefers to paint 'en plein air.'  As an avid outdoorsman and naturalist, Young has always appreciated the subtle beauties of his natural surroundings. He spends the majority of his time in nature: walking, observing, drawing, and painting.  In his early career, and still, Young noted the powerful effect of sophisticated simplicity and organic feel of the works by the much-lauded American Impressionists, Chauncey Ryder and Emil Carlsen, calling Chauncey the "Master of Simple."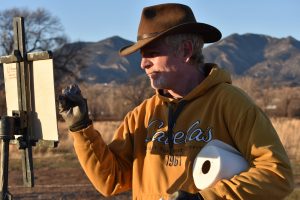 "When I look at the landscapes before me, I strive to look beyond the obvious and bring to canvas the colors, values, and shapes before me, walking the line of traditional and abstract by painting the concepts of shapes rooted in the idea of simplicity," reflects Young. Once these elements are discovered, researched, and captured on site, Young brings his fieldwork back to the studio to expand onto larger canvases.
After attending Colorado Institute of Art, Young established a successful illustration career in Dallas, Texas. Ultimately, the landscapes and activities of Colorado called him home, and he returned in 1989 to begin his career as a painter. From his winter scenes dotted with fences, structures, or moonlight on irrigated fields, to the summer fly fishermen and towering mountain peaks of the Rocky Mountains, Young captures the heart the Western landscapes.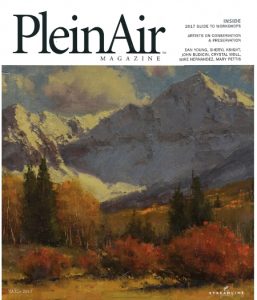 Dan Young's work has been shown in exhibitions throughout the US, including the US State Department's Arts in the Embassies Program (Belgium); National Museum of Wildlife (Jackson, WY); Colorado History Museum (Denver, CO); Bradford Brinton Memorial Museum (Bighorn, WY); Gilcrease Museum (Tulsa, OK); Salmagundi Art Club (New York City); and National Cowboy & Western Heritage Museum (Oklahoma City, OK). Young is the Vice President of Plein Air Artists of America; he has been featured in magazine publications such as Western Art & Architecture, Western Art Collector, Art of the West, Southwest Art, American Art Collector, 5280 Magazine, Plein Air, and Cowboys and Indians. In his 16thyear participating, Young was selected as the 2018 Featured Artist of the Coors Western Art Exhibit and Sale.
Available paintings:
Click on images to enlarge.
"Late November"
Dan Young
Oil   10″ x 12″
$1,900
See additional information about

"Late November"

.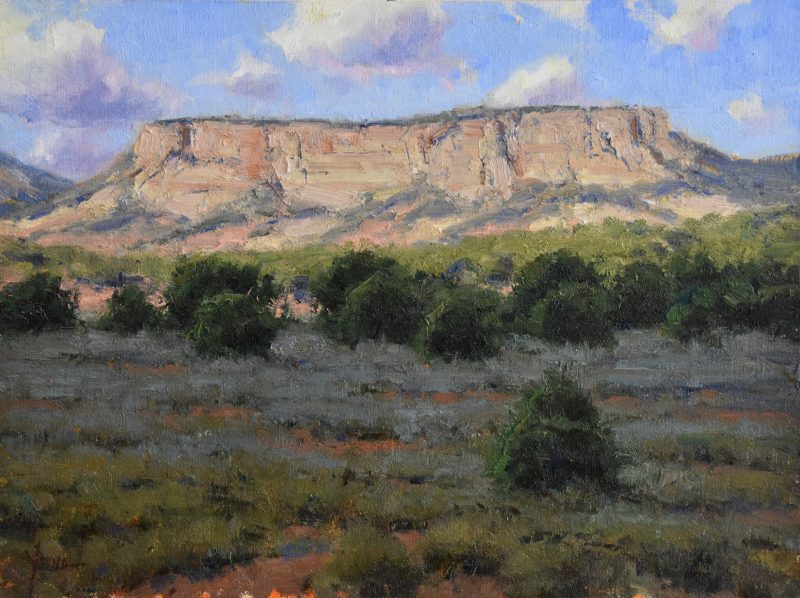 "Out Of The Shadows"
Dan Young
Oil   12″ x 16″
$2,500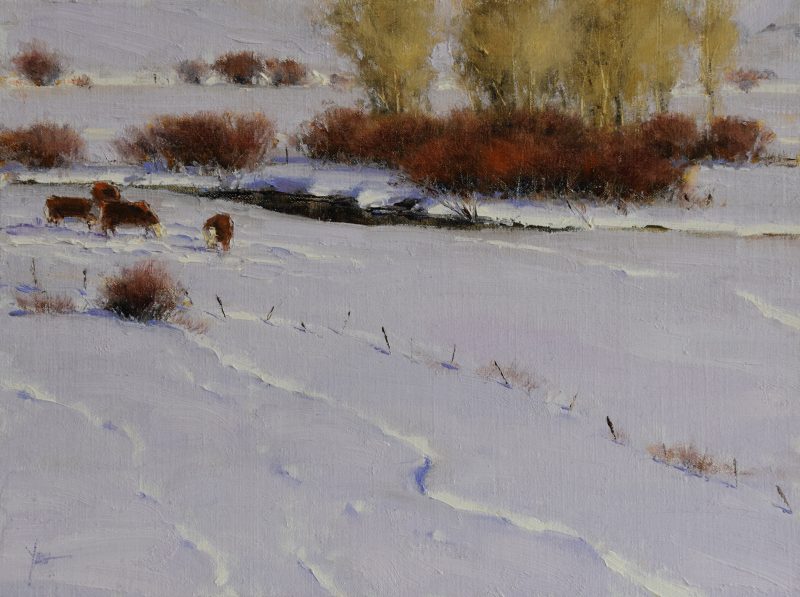 "A Winter Gathering"
Dan Young
Oil   12″ x 16″
$2,500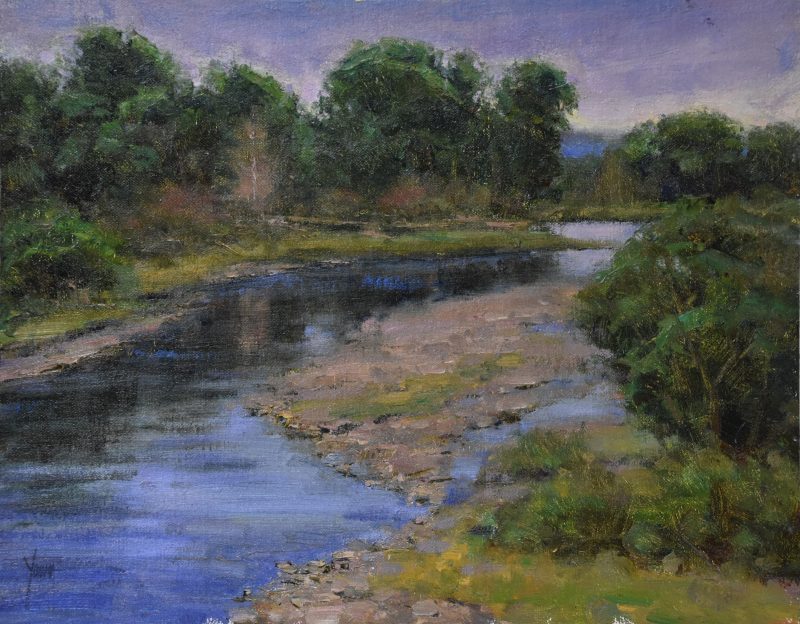 "Summer Moisture"
Dan Young
Oil   11″ x 14″
$2,200
Interested in any of these paintings, call us 800-958-5360 or email us sales@artzline.com.
Sold paintings: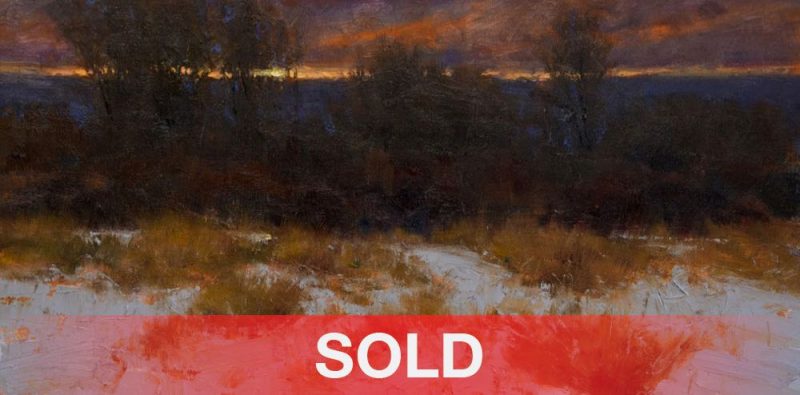 "Closing Of The Day"
Dan Young
Oil   8″ x 16″
SOLD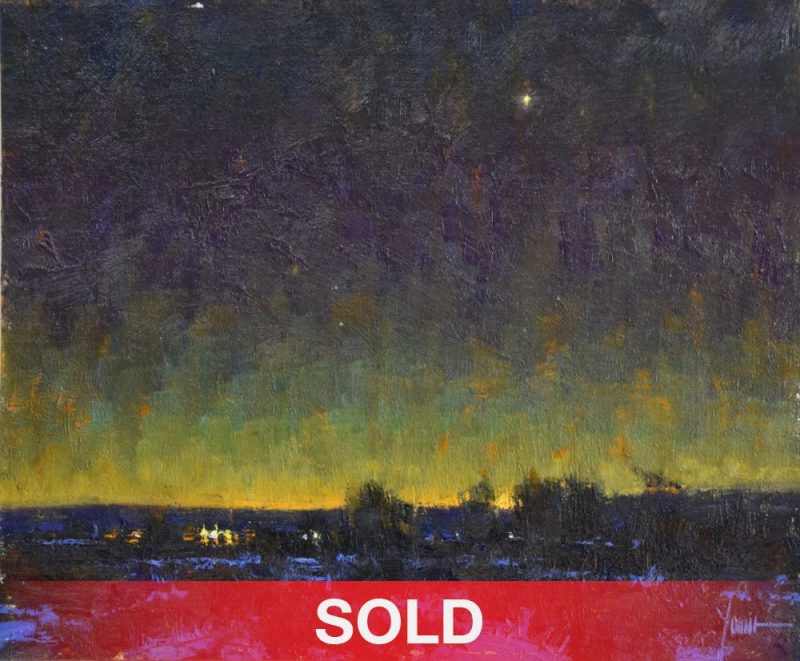 "The Morning Star"
Dan Young
Oil   10″ x 12″
SOLD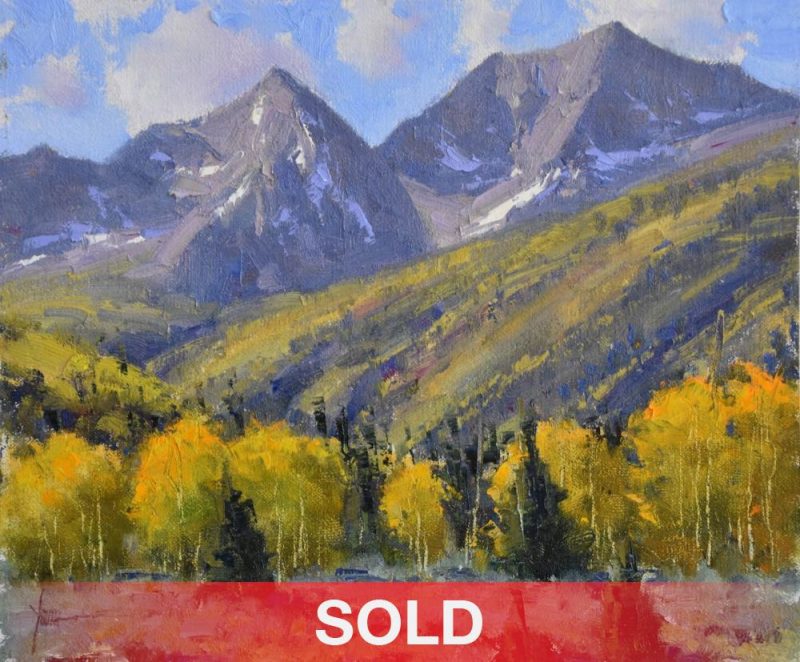 "September Color"
Dan Young
Oil   10″ x 12″
SOLD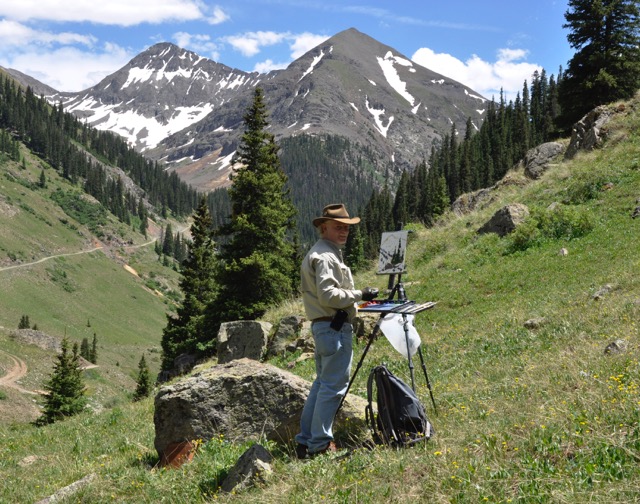 Don't miss the newest gallery arrivals.
Sign up to receive our no more than once a week bulletins.
Be the first to see the latest fine art as soon as it's available to you!
See it First!
Receive notifications from America's online art gallery when the latest works from top artists are available.