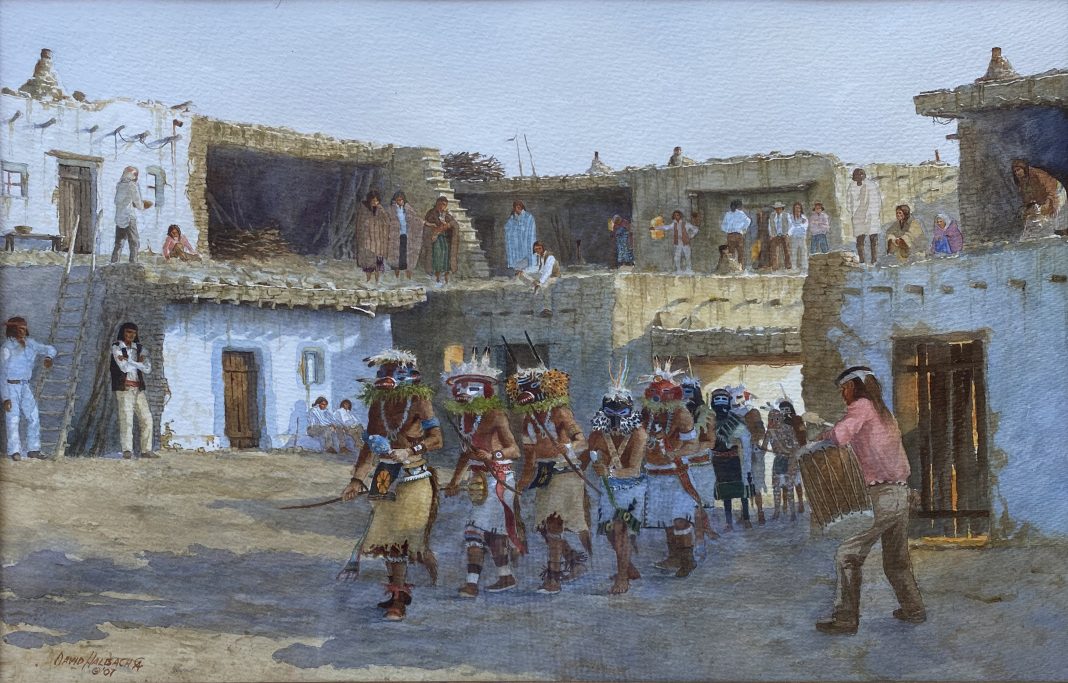 David Halbach biography:
David Halbach wanted to be an artist for as long as he could remember. At first, it was for recognition from his parents, and then later in junior high school he discovered that he had a real talent. He completed his first paintings when he was in sixth grade, and after that he just kept on painting.
Since Halbach's grades were not good enough to become the doctor or lawyer his mother had hoped he would become, he attended the Chouinard Art Institute in Los Angeles, California. After finishing art school and a tour in the Navy, Halbach went to work as an animator for Disney studios working on Lady and the Tramp. Leaving Disney, he then entered into commercial art and advertising, and eventually became an art teacher, a position that allowed him to create fine art and refresh his knowledge of the basics.
Leaving California, Halbach and his wife, Jean, moved to Arizona, where he began to work as a professional artist. He began to sell his paintings through galleries and is now known as a successful watercolorist.
A painter in American Western genre, Halbach researches subjects for his works extensively. He says, "There is a lot of truth in 'Paint what you know.'" Living in Arizona was conducive to creating the Western scenes that he had loved since he was a child, and he began to carefully investigate the history of the West and all that was needed to make his work honest and correct. That investigation brought back memories of the many times he had played cowboys and Indians when he was young, memories which inspired him in his endeavors. According to Halbach, "A child's imagination is an important asset to an artist. It mustn't be lost."
Halbach has a special affection for the Hopi Indians, their pueblos and their culture, and that affection plays an important part in his art. He encourages the viewer to use their imagination, always allowing for a little mystery in each image.
Available paintings: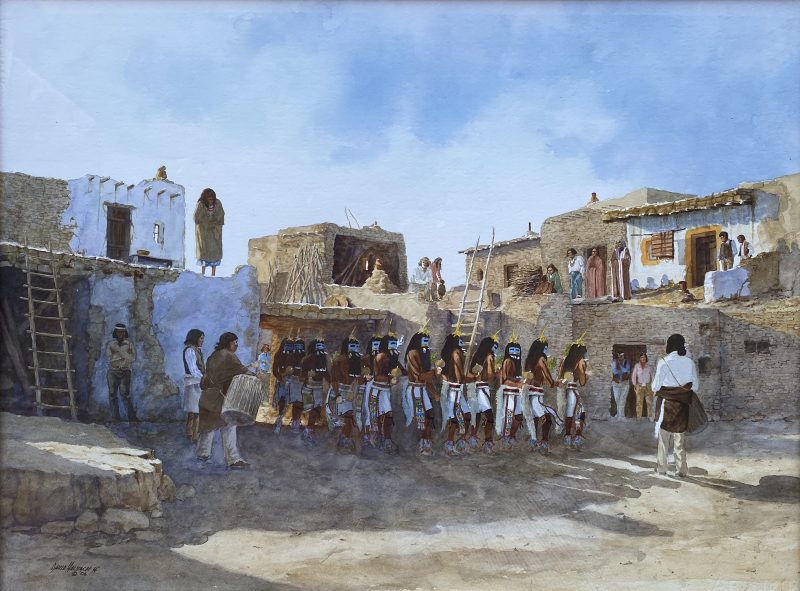 "Angkachina (Longhair)"
David Halbach
watercolor  21 1/2″ x 28 1/2″
$18,500

"Hopi Plaza Mixed Dance"
David Halbach
watercolor  14 1/2″ x 21 1/2″
$9,500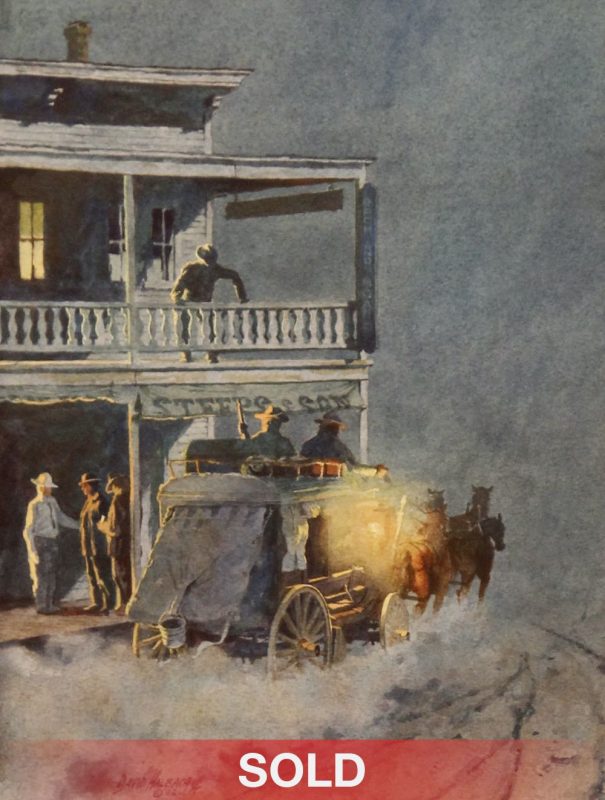 "Night Stage To Tucson"
David Halbach
gouache  14″ x 10″
SOLD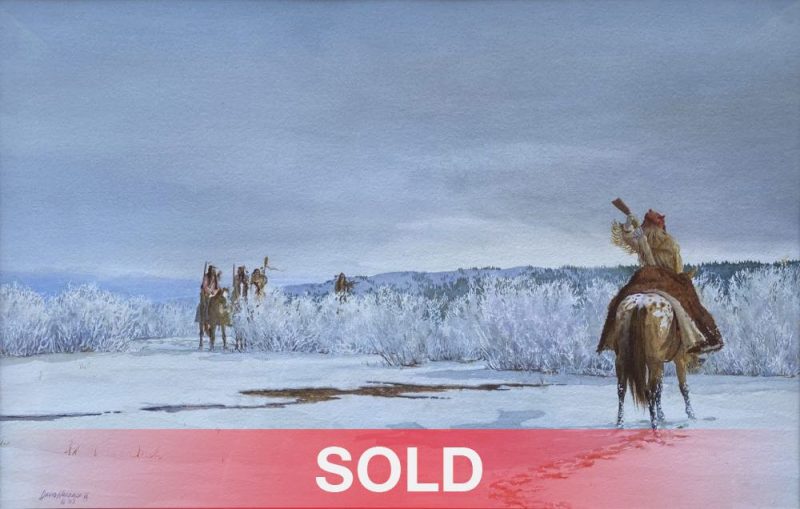 "Even Off"
David Halbach
watercolor  18 1/2″ x 29″
SOLD
Don't miss the newest gallery arrivals.
Sign up to receive our no more than once a week bulletins.
Be the first to see the latest fine art as soon as it's available to you!
See it First!
Receive notifications from America's online art gallery when the latest works from top artists are available.