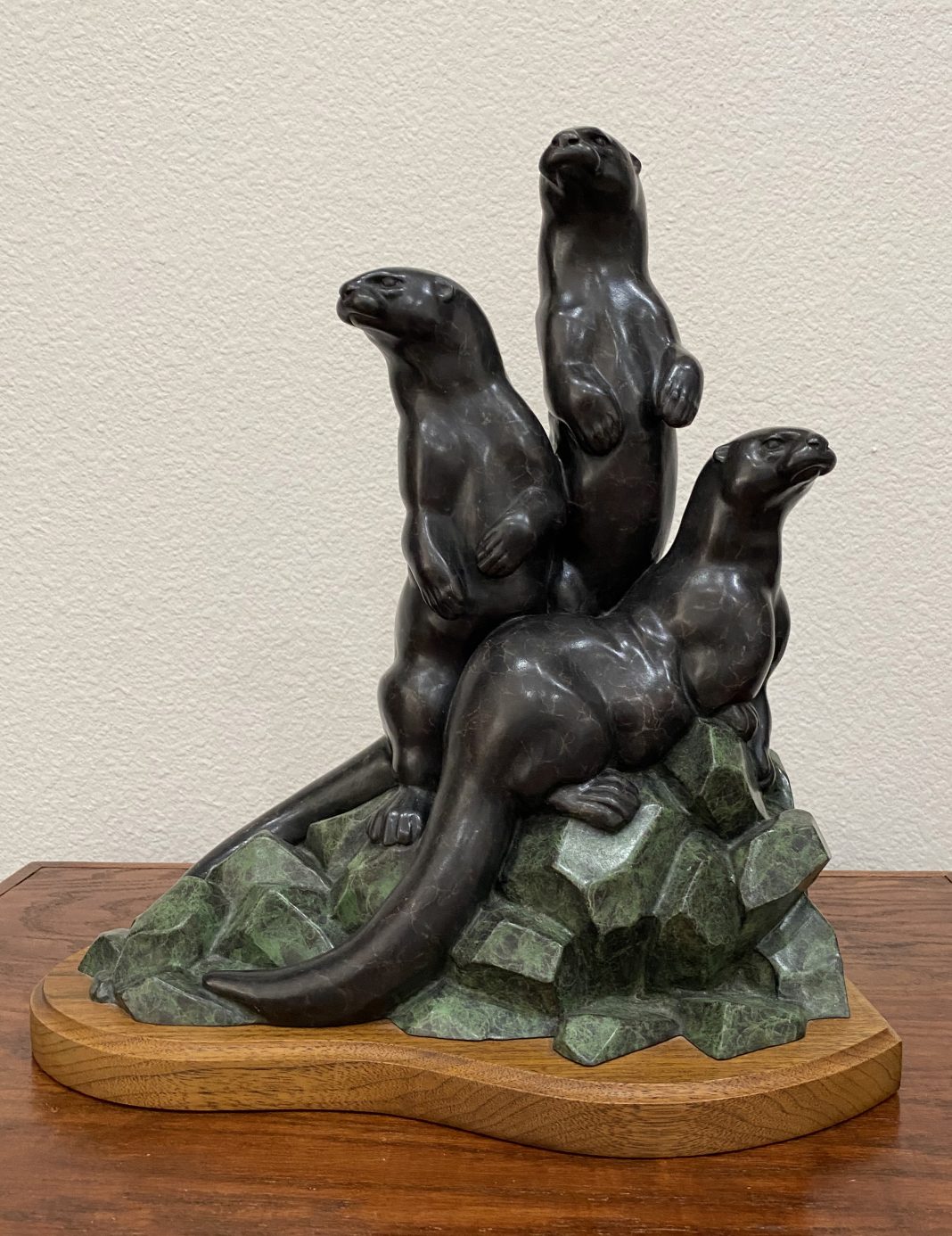 Gerald Balciar biography:
Gerald Balciar had an early interest in art beginning in grade school. Today, his art is noted for its readily identifiable artistic style, which is grounded in an in-depth knowledge of animals. For reference, he works from his extensive library of wildlife material, which includes photos, magazine clippings, books, and numerous study casts and measurements. He also uses live models as an invaluable aid in his sculptures and receives excellent cooperation from zoologists and wildlife organizations.
Balciar is involved in the creative process of bronze making from beginning to end. He works his original sculpture in wax or clay, and then personally makes his own molds and chases his own waxes. Once the bronze is cast at the foundry, he does the welding and metal chasing and then applies the patina and finishing touches to each bronze.
While doing an 18′ bronze elk in 1982, he devised a point up system that revolutionized the traditional enlargement process. His largest bronze sculpture to date is a 20 foot bronze moose, Centennial, which was installed in Moosehart, Illinois, to commemorate the 100th anniversary of the Loyal Order of Moose in 1988. His largest marble carving in an 18 foot, 16,000 pound cougar, Canyon Princess, which he sculpted for the National Cowboy Hall of Fame. It was installed in June 1995.
Balciar is a Fellow of the National Sculpture Society and a member of the Society of Animal Artists, Allied Artists of America and the Northwest Rendezvous group. He has won several awards, including nine from the National Sculpture Society, and is listed in Who's Who In American Art, Who's Who In The West, and the Dictionary of American Sculptors.
He has taught at the Scottsdale Artists' School, the Art Students League of Denver, the Loveland Academy of Fine Arts, and the Hall of Fame's adult art education program.
His most prestigious honor is the Prix de West Award, received in 1985 from the National Academy of Western Art at the Hall, for his marble sculpture of two otters, River Companions.In NAWA exhibitions, he won Gold and Silver Medals as well as the Buyers' Choice Award. In 1996, he received the Domenico Facci Memorial Award from Allied Artists of America, and in 1999, received the William E. Weiss Purchase Award at the Buffalo Bill Historical Center Art Show in Cody, Wyoming.
Available sculpture:
Click on images to enlarge.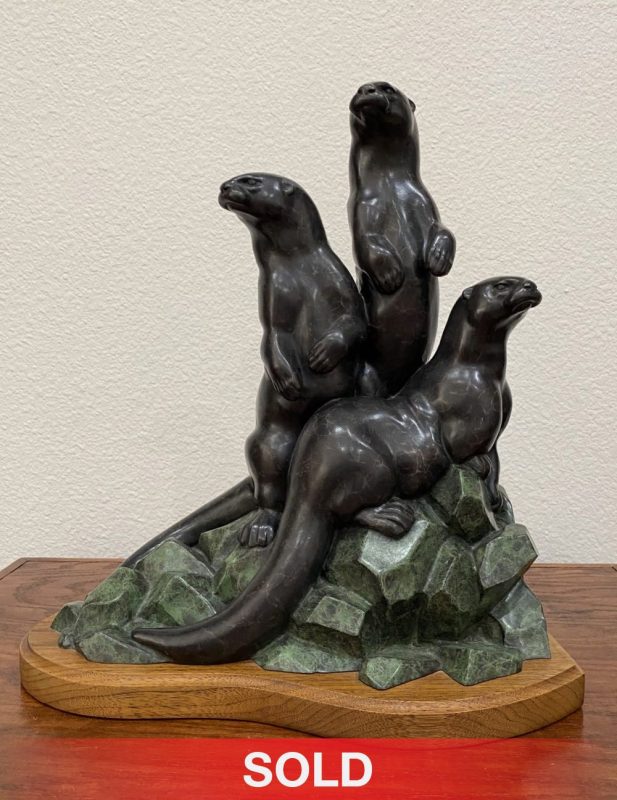 "Riverside"
Gerald Balciar
Bronze #15/45
15″ H x 14 1/4″ L x 8 1/2″ W
SOLD
"Siesta"
Gerald Balciar
Colorado yule marble
15″ H x 14 1/2″ L x 9″ W
SOLD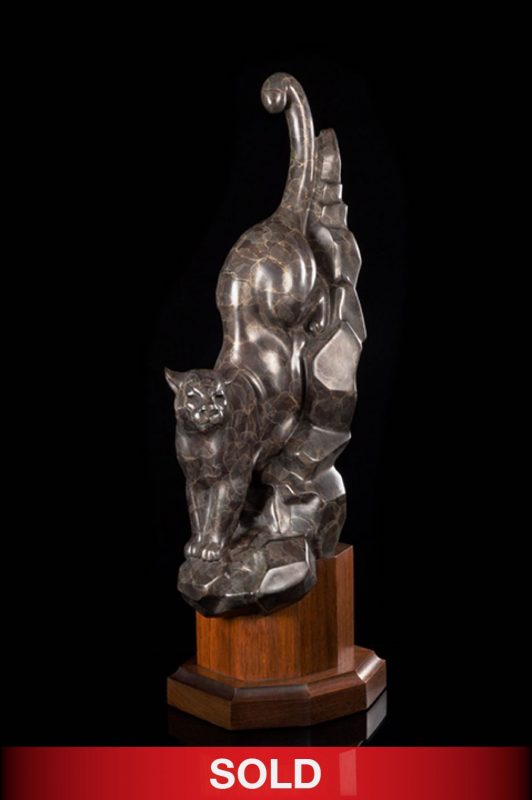 "Canyon Princess"
Gerald Balciar
bronze edition of 250
17″ H x 5″ L x 7″ W
SOLD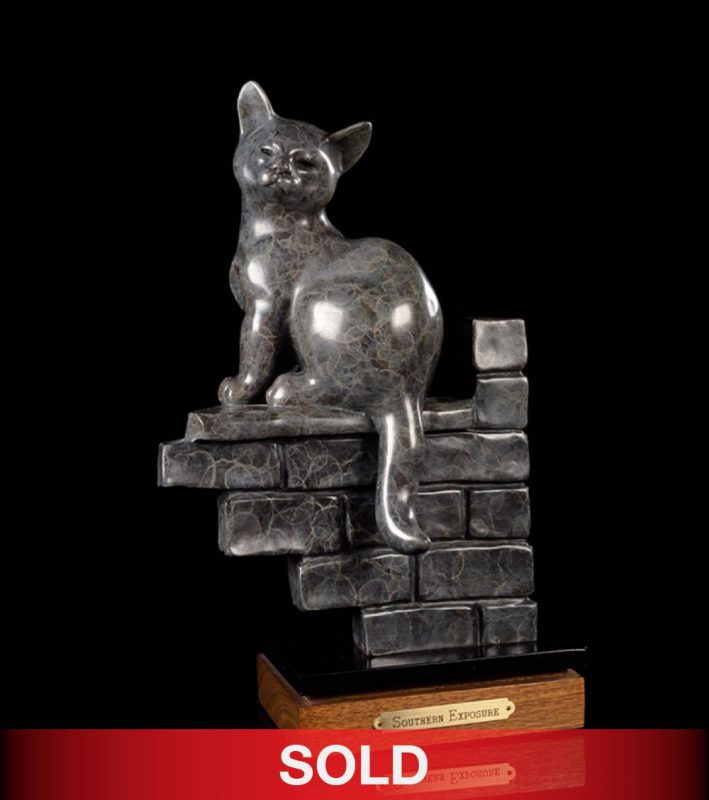 "Southern Exposure"
Gerald Balciar
bronze edition of 100
11″ H x 7″ L x 4 1/2″ W
SOLD
Do you have a Gerald Balciar sculpture you would like to sell? We have clients interested in adding his artwork to their collections. Call us 800-958-5360 or email us sales@artzline.com.
Don't miss the newest gallery arrivals.
Sign up to receive our no more than once a week bulletins.
Be the first to see the latest fine art as soon as it's available to you!
See it First!
Receive notifications from America's online art gallery when the latest works from top artists are available.