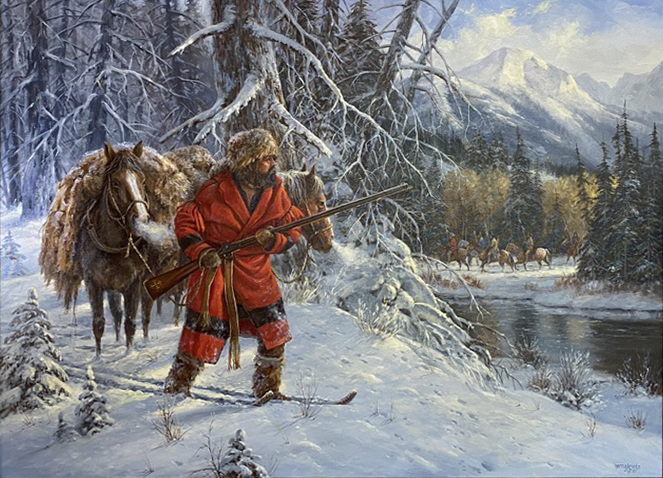 Gerry Metz biography:
Gerry Metz was a painter and sculptor in realist style of Old West subjects, and he settled in Scottsdale, Arizona in 1971. He was born and raised and educated in Chicago, attending Wright Junior College from 1961 to 1962 and the School of Professional Art from 1963 to 1964. From 1962 to 1965, he was a commercial artist and director of the Village Art School in Skokie, and from 1971 to 1973, he was an instructor of Oil Painting and Life Drawing at the Phoenix Art Museum. From 1973, he has devoted himself to being a fine artist.
Working in Arizona, he tried to imagine what it was like one-hundred years ago.
His work is in collections in Arizona including the Valley National Bank and the Wrigley Mansion and in other locations including the Franklin Mint and Miles Laboratories. He has exhibited in the Biltmore Celebrity Show in Los Angeles, the Governors Invitational in Cheyenne, Wyoming and the Peppertree Americana in Santa Ynez, California.
The artist passed away on December 16, 2018.
Paintings:
Click on images to enlarge.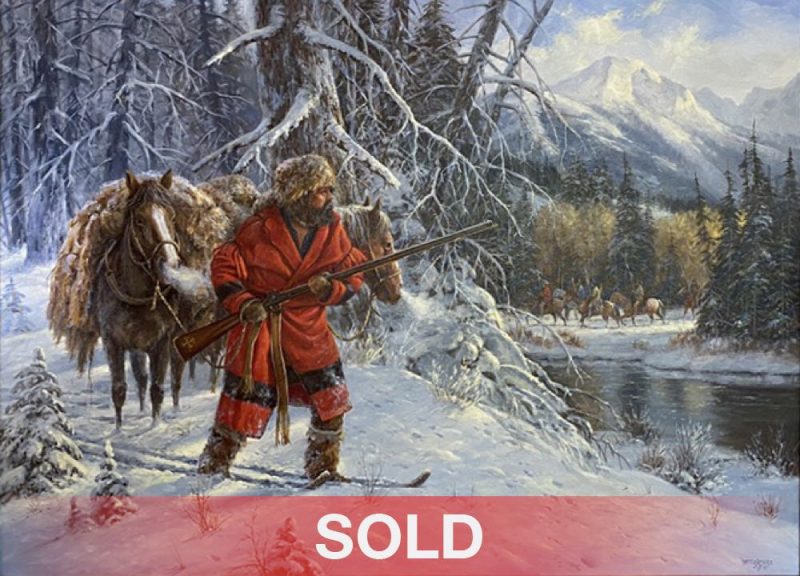 "Avoidin' The Blackfeet"
Gerry Metz
Oil   36″ x 48″
SOLD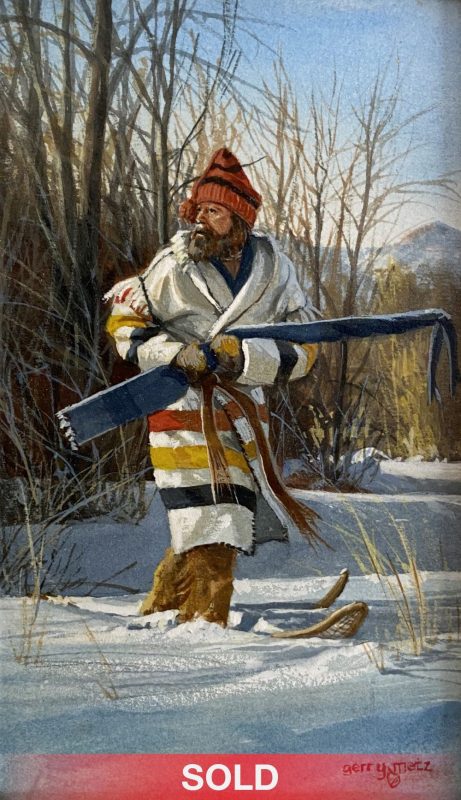 "Break In The Silence"
Gerry Metz
Oil   8 1/2″ x 5″
SOLD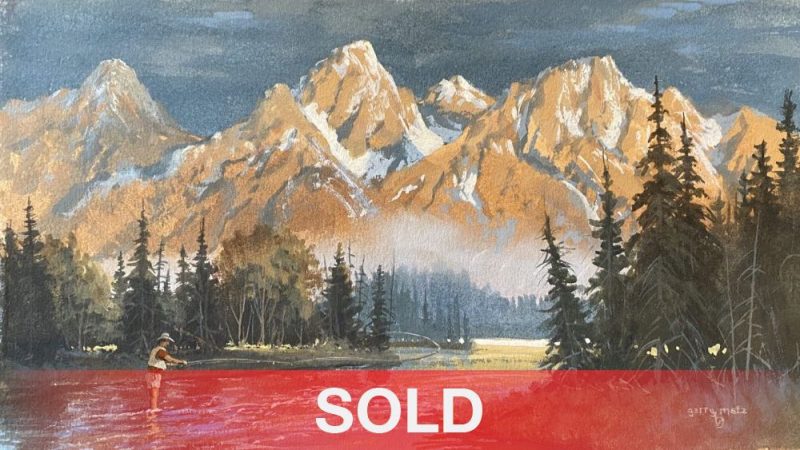 "First Light On The Snake"
(Grand Teton National Park)
Gerry Metz
Gouache 6″ x 9″
SOLD
Do you have a Gerry Metz painting you would like to sell? We have clients interested in adding his artwork to their collections. Call us 800-958-5360 or email us sales@artzline.com.
Biography courtesy of AskArt.com
Don't miss the newest gallery arrivals.
Sign up to receive our no more than once a week bulletins.
Be the first to see the latest fine art as soon as it's available to you!
See it First!
Receive notifications from America's online art gallery when the latest works from top artists are available.