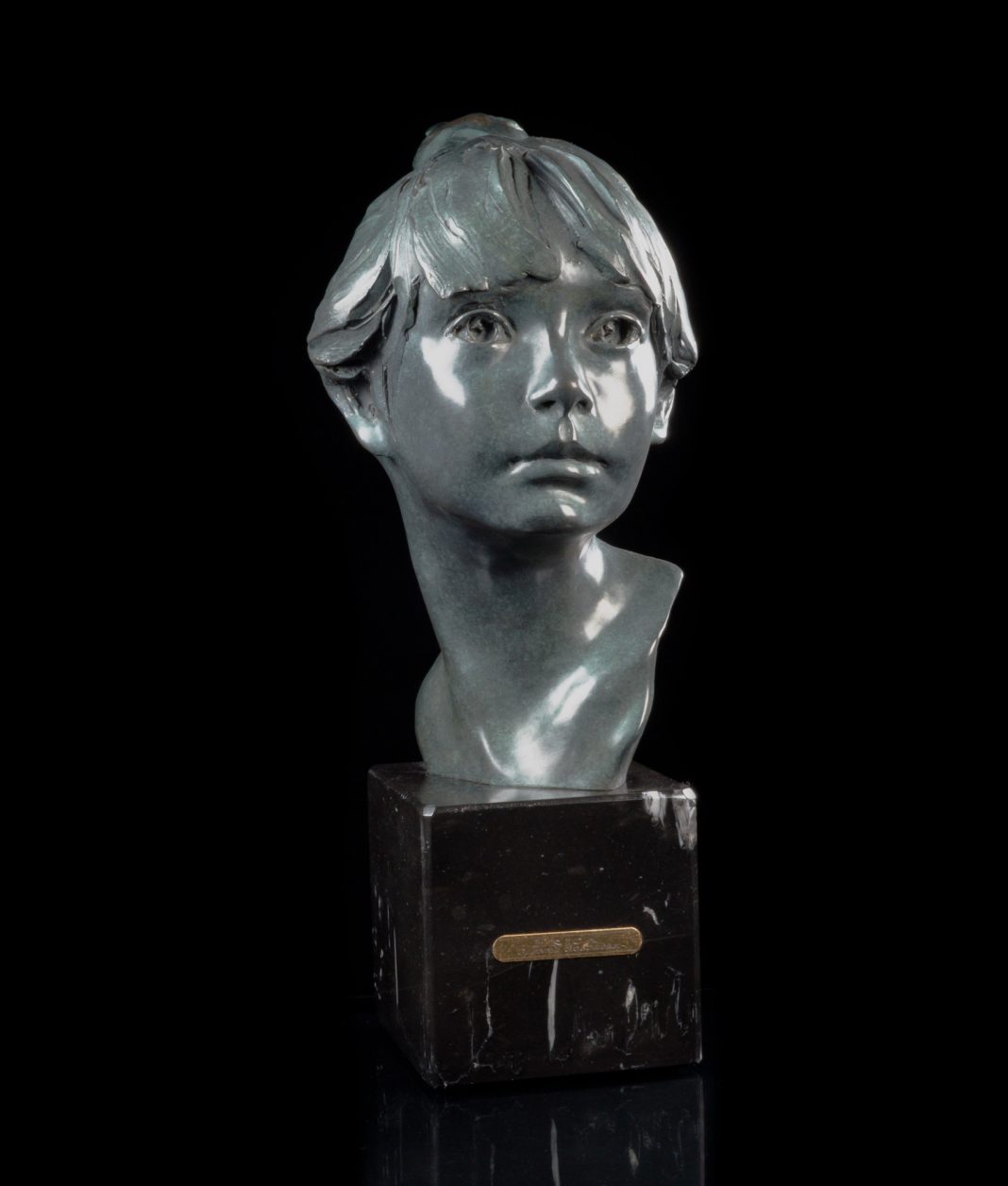 Glenna Goodacre Biography:
With a career spanning nearly five decades, Glenna Goodacre has become well-known for her bronze sculptures, specializing in sensitive portraits of children in action. Another subject matter is American Indians including the New Mexico Pueblo Indians exemplified by her depiction of a sacred ceremony, The Basket Dance.
Likely her most important commission is the women's memorial in Washington D.C. commemorating the women who served in the Vietnam War.  Another prestigious work, "After the Ride," a seven-foot high statue of President Ronald Reagan, was unveiled in Fall, 1998 at the Reagan Library in Southern California.
She was born in Texas, graduated from Colorado College, and then studied at the Art Students League in New York.  From 1983, her home has been in Santa Fe, New Mexico.
She has won numerous awards from the National Sculpture Society and Allied Artists of America as well as the Gold Medal from the National Academy of Design of which she is an Associate member.  In 1993, she was awarded the Knickerkbocker Artists' Gold Medal for Distinguished Achievement in American Art.
Sculptures:
Click on images to enlarge.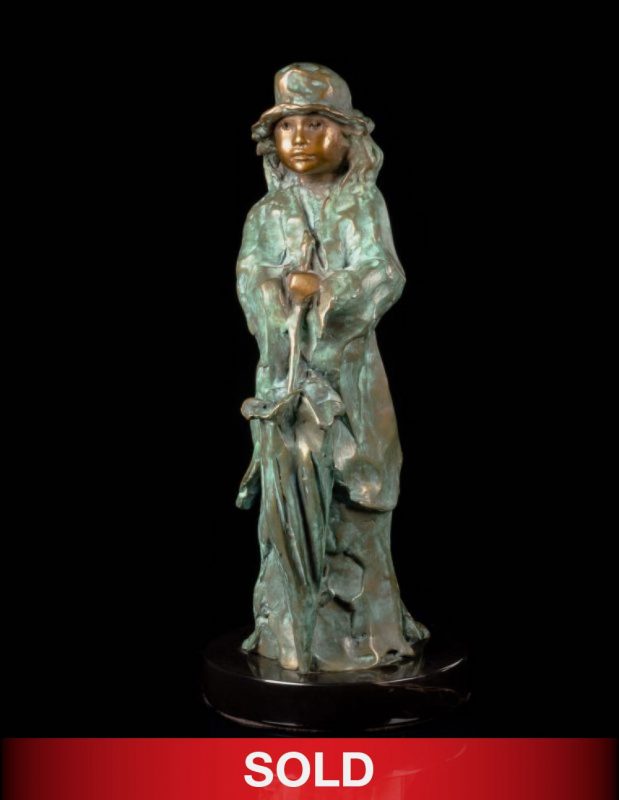 "Liza"
Glenna Goodacre
Bronze 14″ high   
SOLD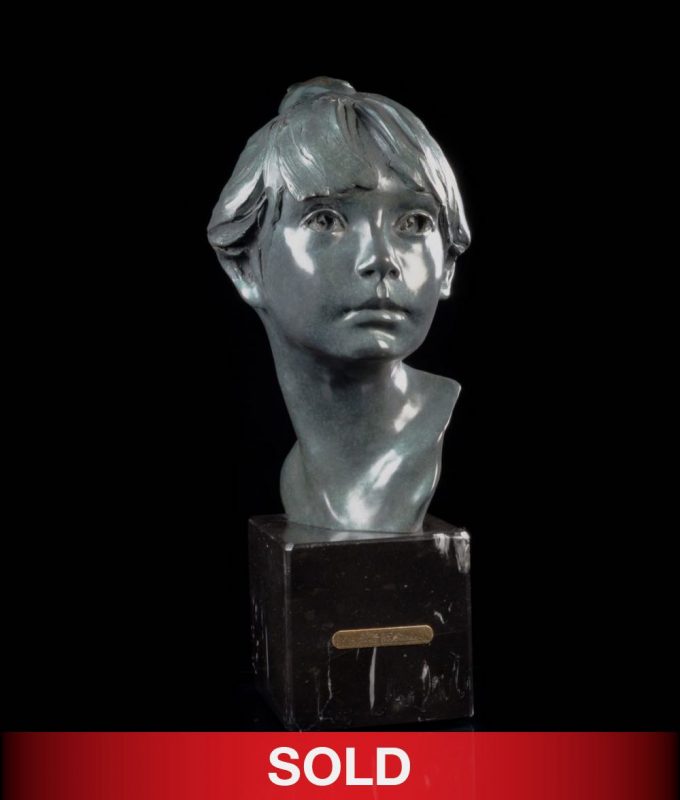 "Erica"
Glenna Goodacre
Bronze 14″ high   
SOLD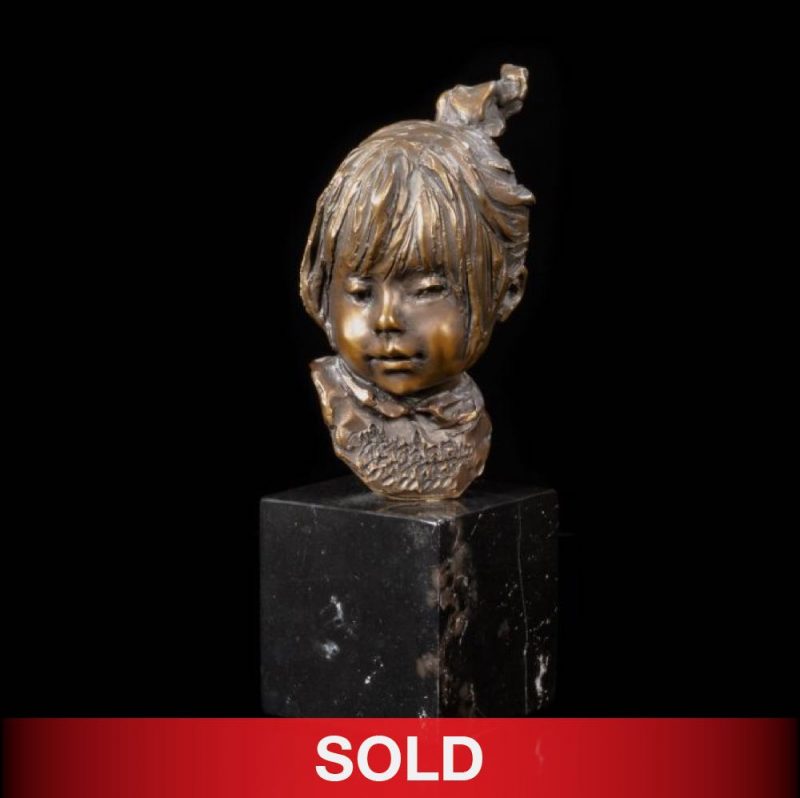 "Eloise"
Glenna Goodacre
Bronze  6″ high   
SOLD
Do you have a Glenna Goodacre sculpture you would like to sell? We have clients interested in adding her artwork to their collections. Call us 800-958-5360 or email us sales@artzline.com.
Don't miss the newest gallery arrivals.
Sign up to receive our no more than once a week bulletins.
Be the first to see the latest fine art as soon as it's available to you!
See it First!
Receive notifications from America's online art gallery when the latest works from top artists are available.