Scott Christensen Biography:
Scott L. Christensen is a painter with the curiosity of a scholar and an uncommon past.  Largely self-taught, he came to art via a circuitous route.
Born August 20th, 1962, Christensen was raised in Lander, Wyoming where he was exposed to the great outdoors at a young age.  He attended Chadron State College in Nebraska on a football scholarship, but sustained a spinal injury that left him unable to compete.  Recalling his love of wild places, Christensen then made the unlikely career choice to become a landscape oil painter.  He pursued painting with the discipline he once brought to sports and earned a degree in art education.
After college Christensen moved home to Wyoming, eventually landing in Jackson. He sought tutelage from Bob Barlow, Clyde Aspevig, and William Reese.  Then, on a trip to Sweden in 1994, Christensen was inspired by the work of Impressionist Anders Zorn to adopt a palette limited to primaries, plus white.  He has also been greatly influenced by such masters as Isaac Levitan, Alphonse Mucha, and Joaquin Sorolla.
Although finished at the easel, most Christensen landscapes begin as plein air studies and, fresh off the easel, they are sought by prestigious galleries, museums, and collectors.
Paintings:
Click on images to enlarge.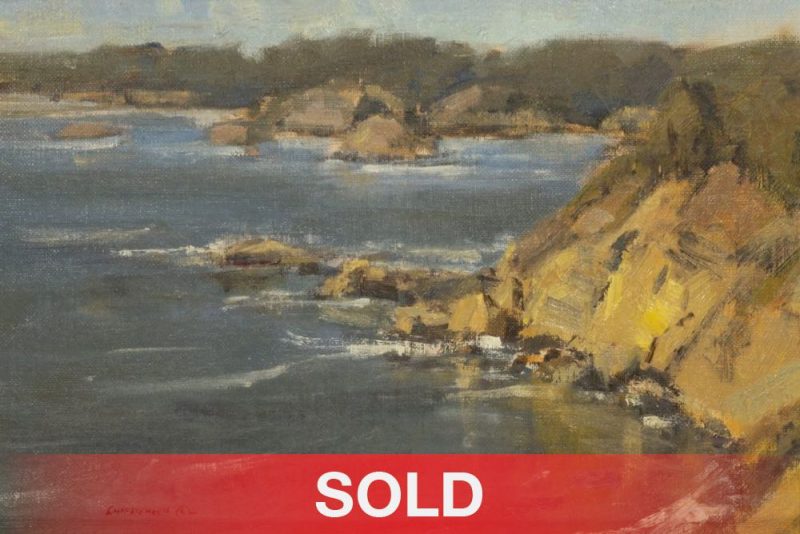 "Mendicino Coast"
Scott Christensen
Oil   9″ x 12″    
SOLD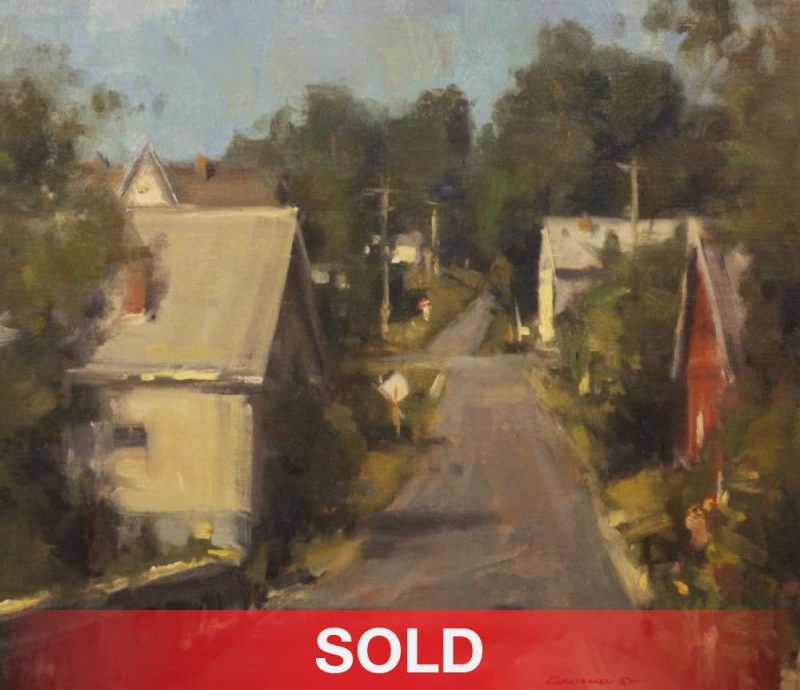 "New England Town"
Scott Christensen
Oil   14″ x 16″    
SOLD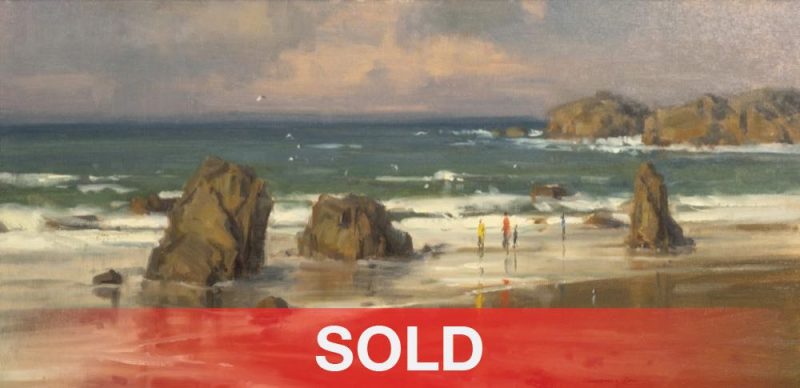 "Salt In The Air"
Scott Christensen
Oil   12″ x 24″    
SOLD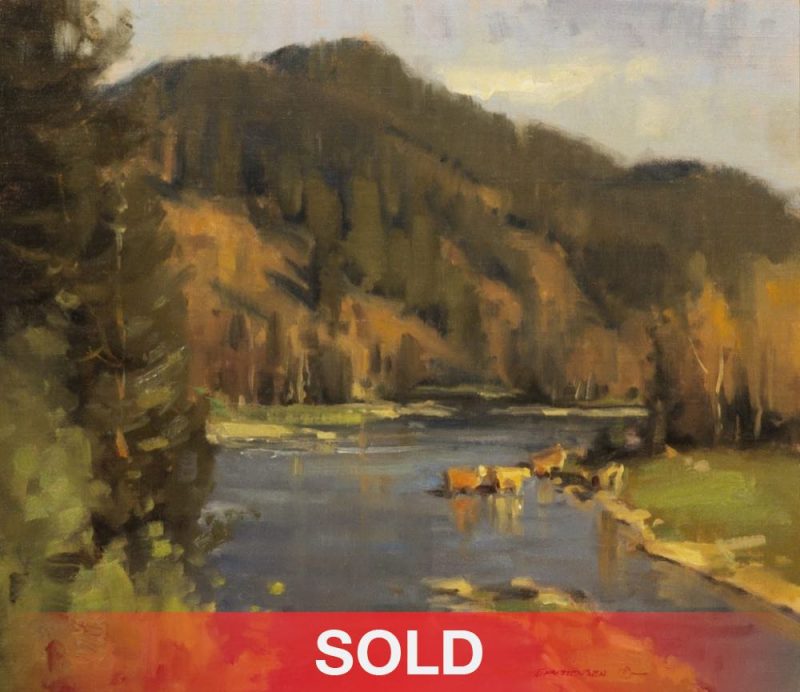 "The Crossing"
Scott Christensen
Oil   14″ x 16″    
SOLD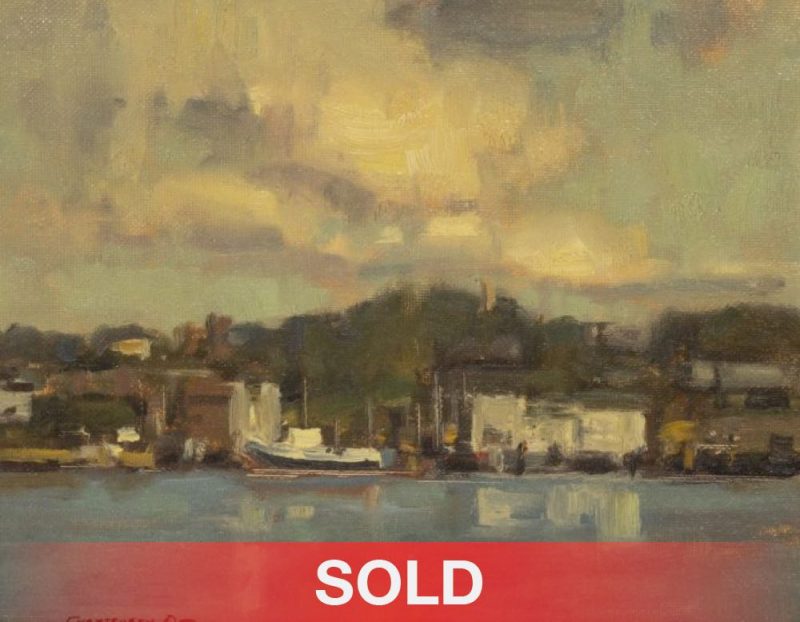 "San Juan Island"
Scott Christensen
Oil   8″ x 10″    
SOLD
Do you have a Scott Christensen painting you would like to sell? We have clients interested in adding his artwork to their collections. Call us 800-958-5360 or email us sales@artzline.com.
Don't miss the newest gallery arrivals.
Sign up to receive our no more than once a week bulletins.
Be the first to see the latest fine art as soon as it's available to you!
See it First!
Receive notifications from America's online art gallery when the latest works from top artists are available.