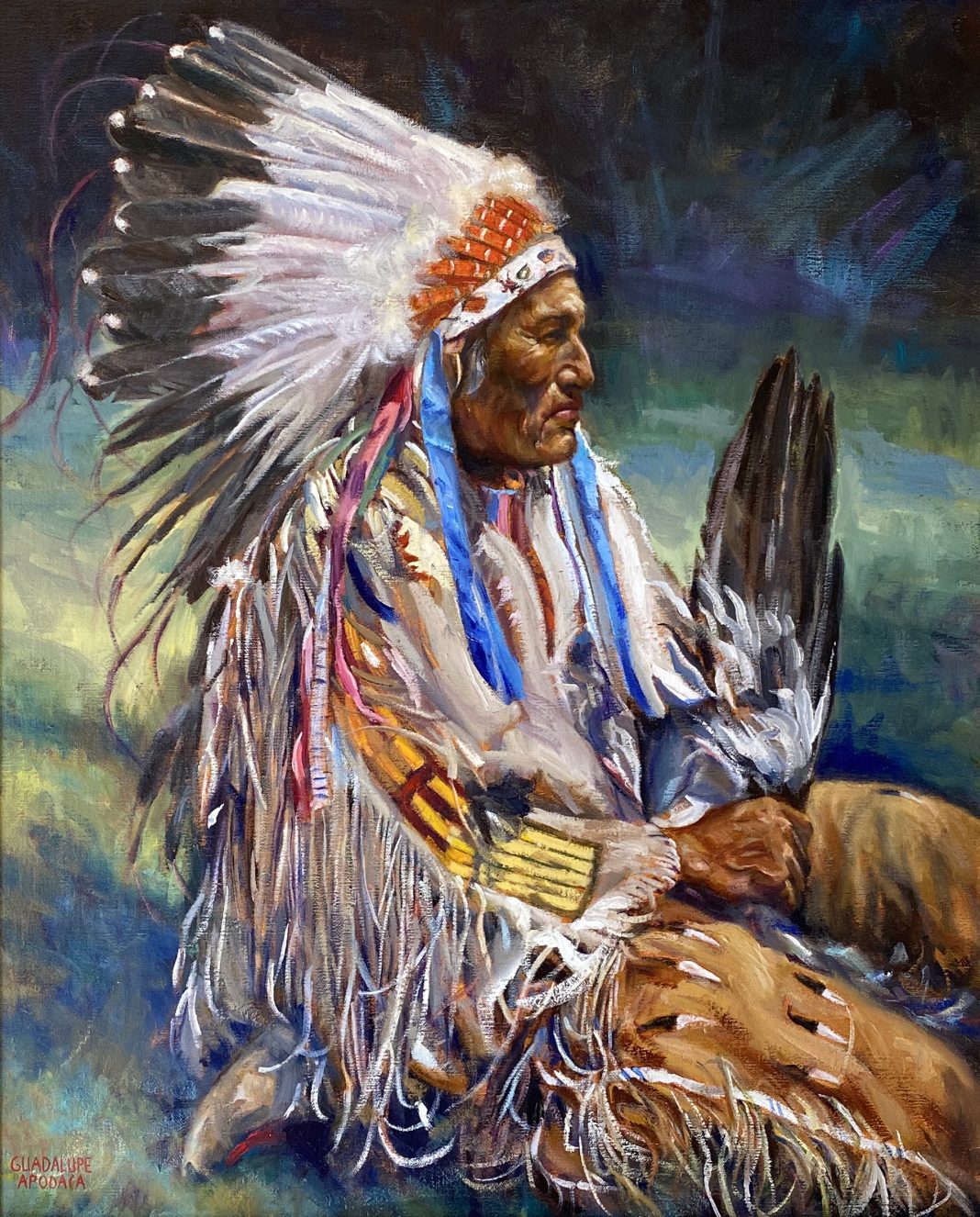 Guadalupe Apodaca biography:
Guadalupe Apodaca is an award-winning artist acknowledged by The Pastel Society of America and other awards from juried fine art shows throughout the United States. Guadalupe's career has spanned over forty years. Born in Fort Collins, Colorado, his artistic abilities amazed teachers and family with accurate portrayals of faces at a very young age.
Working in oil and pastels, Guadalupe's use of color is courageous, using bold strokes; he creates vibrant movement and abstract quality for his signature background style. He is recognized for his interpretation of Native American Indians, charismatic children, and captivating landscapes." I studied alongside the renowned landscape artist George Cherepov who taught me to trust my instincts and paint from the heart. Nothing is more exciting to me than taking a blank canvas and creating an original work of art for others to enjoy."
Guadalupe obtains his unique subjects in private photoshoots and travels to Portugal, Spain, and Mexico to observe different cultures. Inspired by the local people and picturesque landscapes, he, in turn, translates that energy and experience into each original piece of art. Collectors and art enthusiasts appreciate the emotion and expression captured in his portraits and his exciting use of color.
Paintings:
Click on images to enlarge.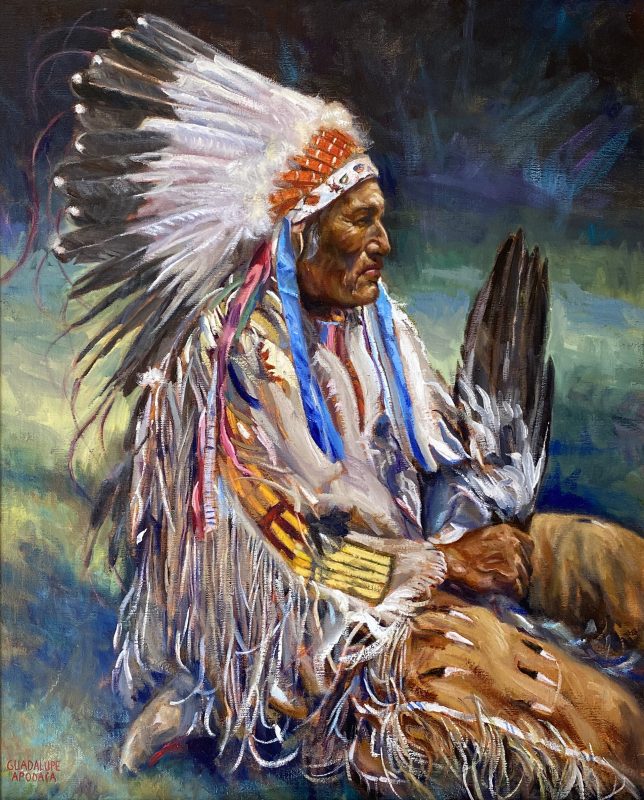 "Contemplating Chief"
Guadalupe Apodaca
Oil   30″ x 24″
Was: $3,500
NOW: $2,500
Don't miss the newest gallery arrivals.
Sign up to receive our no more than once a week bulletins.
Be the first to see the latest fine art as soon as it's available to you!
See it First!
Receive notifications from America's online art gallery when the latest works from top artists are available.