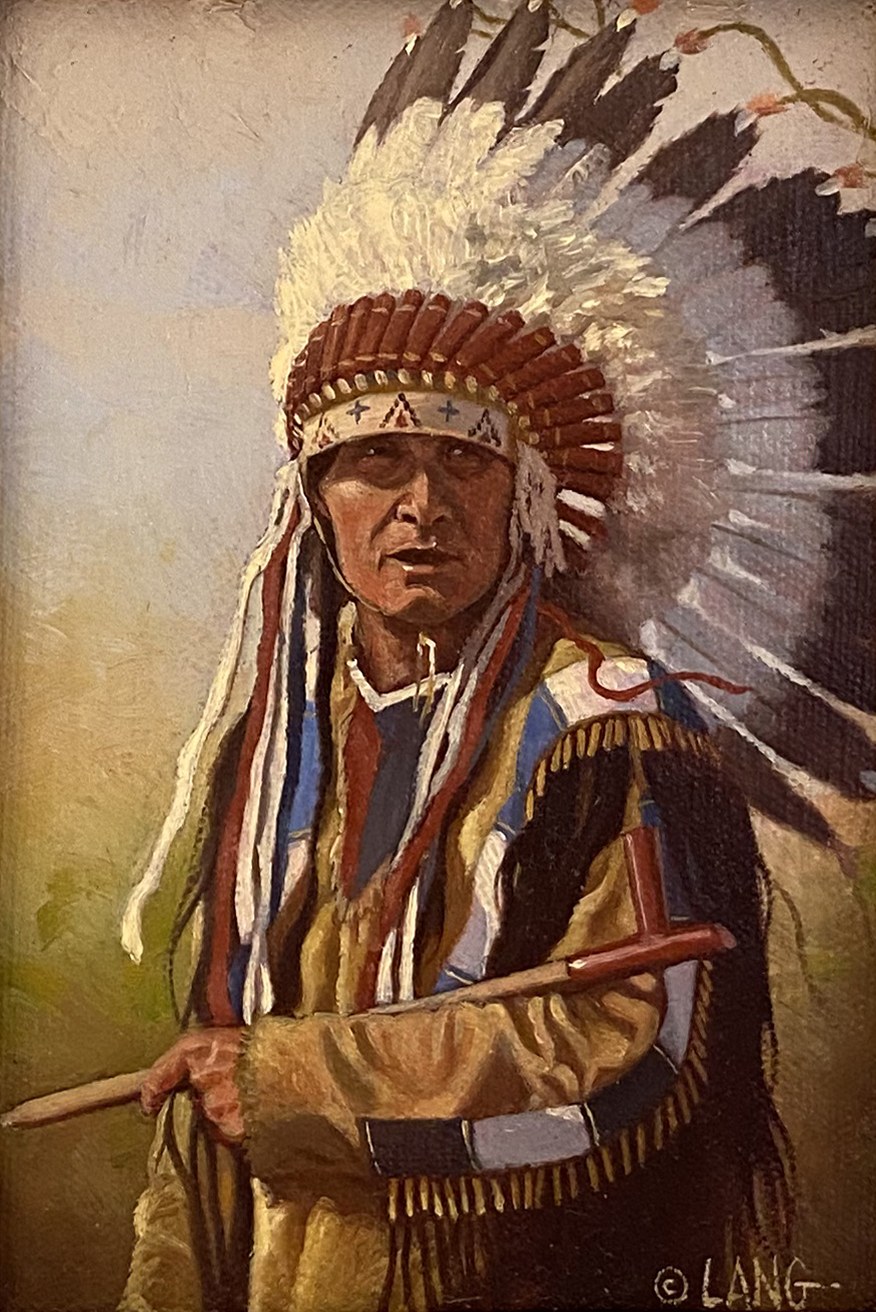 Steven Lang biography:
A dedicated painter of the American West, Steven Lang has received many distinguished awards recognizing his achievements in this genre. In a few short years he has established himself as an artist focusing on accurate depictions of the sometimes tragic, but more often glorious past of our country. "True representational art of a historical nature has inspired my creative energies since I can remember. Before the invention of photography, this planets' history was told through pictures. And these pictures had more drama and said more than could ever be captured on film"
Beginning in 1998, he was the recipient of the Gold Medal in Oil in San Dimas, California National Festival of Western Art, the Round-up Award at the Western Artists Of America (WAA) Nationals Show in Ellensburg, Washington and the People's Choice Award at the Phippen Western Art Museum Show in Prescott, Arizona.
In 1999, he garnered the Goodey Indian Culture Award at the WAA National Show and the People's Choice Award again at the Phippen Show. His painting "The Warriors Legerbook" won the Award of Excellence at the Oil Painters of America (OPA) Southwest Regional Show. He was also the featured artist in the March issue of Western Horsemen Magazine.
In 2000, he was honored with the Phippen Family Award, presented to him by Louise Phippen for his painting "An Ear for Music". The WAA National show selected his work "New Sun Rising" for their Show Poster. The April issue of Southwest Art Magazine featured him in a 5 page article entitled "The Story Teller". He was also written up in Inform Art Magazine, Summer 2000. In August he received Signature Member Status by Oil Painters of America (OPA) and in November was given Honorary Artist Life Membership by the Mountain Oyster Club, Tucson, Arizona.
In 2001, his 7 x 5 miniature entry "Her Pony" won best of Show in Oils at the WAA National Show.
Steven is a full artist member of the California Art Club ( CAC) and has his work exhibited in the permanent collection at the Favell Museum of Western Art and Artifacts in Klamath Falls, OR.
Paintings:
Click on images to enlarge.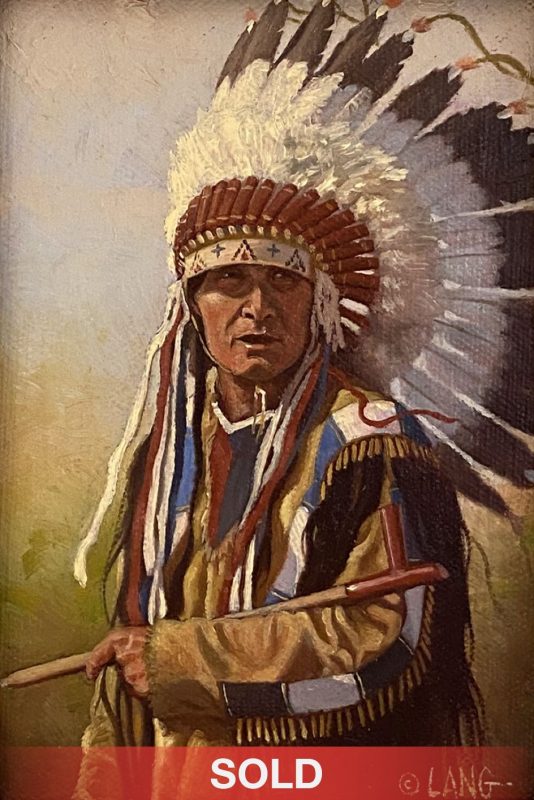 "Two Bears"
Steven Lang
Oil   7″ x 5″
SOLD
Do you have a Steven Lang painting you would like to sell? We have clients interested in adding his artwork to their collections. Call us 800-958-5360 or email us sales@artzline.com.
Don't miss the newest gallery arrivals.
Sign up to receive our no more than once a week bulletins.
Be the first to see the latest fine art as soon as it's available to you!
See it First!
Receive notifications from America's online art gallery when the latest works from top artists are available.