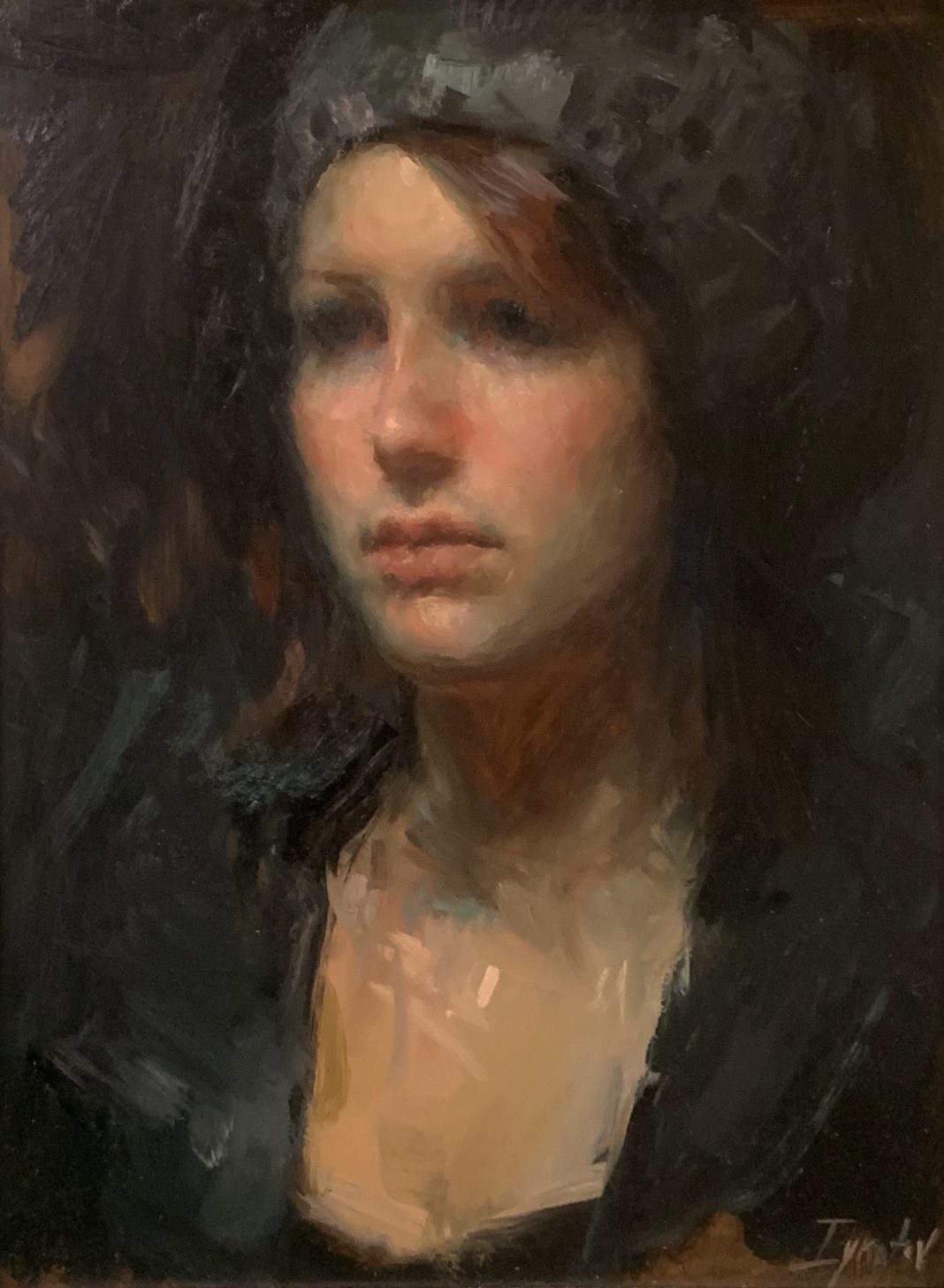 Ignat Ignatov biography:
Ignat Ignatov is a contemporary artist with exemplary talent. His interpretation of the spirit of fine art saturates his paintings with a unique expressive richness. Although each new subject seems to dictate the style and approach, his paintings are always alive with color, light, texture, atmosphere, energy, and emotion.
Ignat was born in 1978 in Veliko Tarnovo, Bulgaria and grew up in Sevlievo, Bulgaria. At age thirteen, his promising talent in drawing, painting, and sculpting earned him one of only thirty available spots to attend the renowned Secondary Art School of Applied Arts in Tryavna, Bulgaria. Ignat's five years there established the foundation for his academic art training. Following graduation in 1996, Ignat attended St. Cyril and St. Methodius University of Veliko Tarnovo, where he studied under the demanding atelier approach to fine art. In 1997, at the age of nineteen, Ignat financed his move to the United States using proceeds from the sale of his art. While living in Los Angeles, Ignat studied at the prestigious California Art Institute in Westlake Village, Associates in Art in Sherman Oaks, and the American Animation Institute in North Hollywood. In 2005, Ignat began teaching painting classes at the Los Angeles Academy of Figurative Art where he taught until 2012. He is now a United States citizen residing in Charleston, South Carolina.
In 2013, Ignat's compassion for homeless animals led to numerous art projects. He painted portraits of shelter dogs on death row with the goal of bringing awareness to the dire situation in Animal Shelters in the U.S. Ignat donated the funds from these paintings to small animal rescue organizations that were willing to save the dogs. He also painted Bulgaria's street dogs, the proceeds of which helped build an animal shelter in Plovdiv, Bulgaria.
Ignat was most influenced by Nicolai Fechin, John Singer Sargent, Anders Zorn, and Joaquin Sorolla while establishing his own artistic roots. His work includes figures, portraits, still lifes, wildlife, and landscapes. He is an avid traveler whose work is inspired by his adventures. Ignat's primary goal is to continue cultivating his unique style, by expressing the form and anatomy as well as color and composition through a representational painting approach.
Ignat Ignatov is a Signature Member of the California Art Club.
Paintings:
Click on images to enlarge.

"Myra"
Ignat Ignatov
Oil   12″ x 9″    
SOLD
Do you have a Ignat Ignatov painting you would like to sell? We have clients interested in adding his artwork to their collections. Call us 800-958-5360 or email us sales@artzline.com.
Don't miss the newest gallery arrivals.
Sign up to receive our no more than once a week bulletins.
Be the first to see the latest fine art as soon as it's available to you!
See it First!
Receive notifications from America's online art gallery when the latest works from top artists are available.