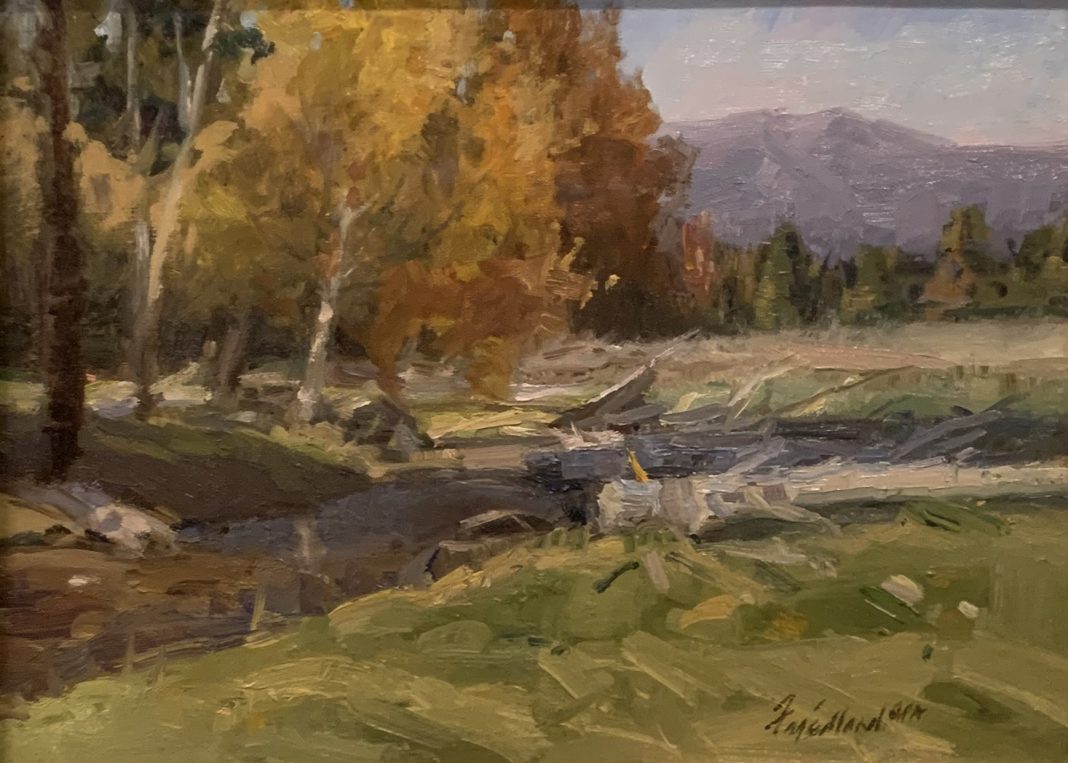 Howard Friedland biography:
Howard Friedland is a graduate of the high school of Music and Art and Cooper Union in New York.  Oil Painters of America inducted Howard as Signature Member in 2003.  He has been featured in American Artist Magazine and the Master Painters of the World section of International Artists Magazine.  His work is regularly selected for the C. M. Russell Museum Auction and Exhibition in Great Falls, Montana.  He has painted, taught and exhibited in France, Italy, England, Spain, and Portugal and in six U.S states.
Howard Friedland was born in the Bronx New York in 1945.  At about five years of age he started to draw with his older brother's art materials.  In junior high school his brother bought him a set of oil paints of his own.  He also gave him some books with pictures of paintings by Cezanne, Monet, Modigliani and Degas.  Copying these Impressionist masters was his first experience painting in oils.
Howard and a fellow student took the subway with their sketchpads and pencils to the Museum of Natural History every weekend to draw the taxidermy animals in the dioramas of the African veldt.  He later studied painting and commercial art at New York's high school of Music and Art where he also began playing the drums in rock and jazz bands (he played professionally for the next twenty years).
After graduating high school Howard applied and was accepted to attend The Cooper Union for the Advancement of Art and Science in the department of Art and Architecture in New York's Greenwich Village where he majored in graphic design. After college Friedland worked at Madison Avenue ad agencies as an art director and made ads and commercials for clients such as General Electric.
In 1972 Howard moved to Miami, Florida, where he rekindled his love for painting. Taking night classes with local artists, Friedland quickly caught the painting bug and began to produce still life and figure oil paintings.  By the late 1970's the dream of someday being able to paint full time for his living began to become more of a reality.  In 1982 Howard moved to New Mexico to "stake his claim" in the Santa Fe art market. Albuquerque had a more welcoming job market however, so he decided to move there and he got a position at an ad agency thus giving him more security while he began to build his fine art career.  For the next 14 years he showed and sold his work at fine galleries in New Mexico, Colorado and Arizona.  Howard also took painting workshops with some of the west's best painters such as Ned Jacob, Michael J. Lynch, Mark Daley and Laura Robb.
In 1995 Howard moved to Taos New Mexico where he continued painting the magnificent Taos landscape and showing in top galleries.  It was in Taos in 1997 that he met artist Susan Blackwood from Bozeman Montana.  The two sensed immediately that they were kindred spirits and fell in love; Susan and Howard were married in 1998 in Denver and reside in Bozeman Montana.  Since moving to Montana, Howard has studied painting with Carolyn Anderson, Mitch Billis, and Scott Christensen and most recently with Matt Smith.
Available paintings:
Click on images to enlarge.

"Near Lincoln"
Howard Friedland
Oil   9″ x 12″    
$1,300
See additional information about

"Near Lincoln"

.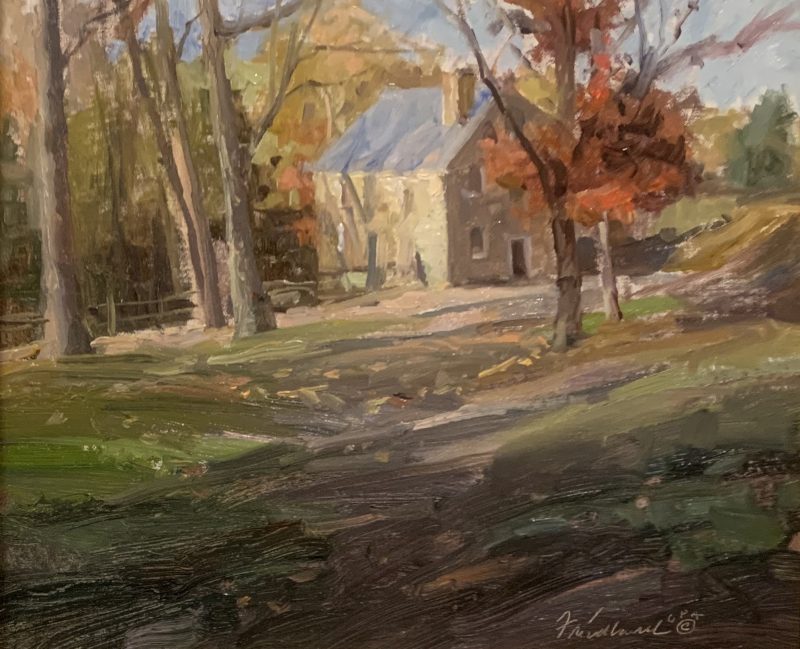 "At The Copper Mill
Howard Friedland
Oil   10″ x 12″    
$1,300
Interested in either of these paintings, call us 800-958-5360 or email us sales@artzline.com.
Don't miss the newest gallery arrivals.
Sign up to receive our no more than once a week bulletins.
Be the first to see the latest fine art as soon as it's available to you!
See it First!
Receive notifications from America's online art gallery when the latest works from top artists are available.