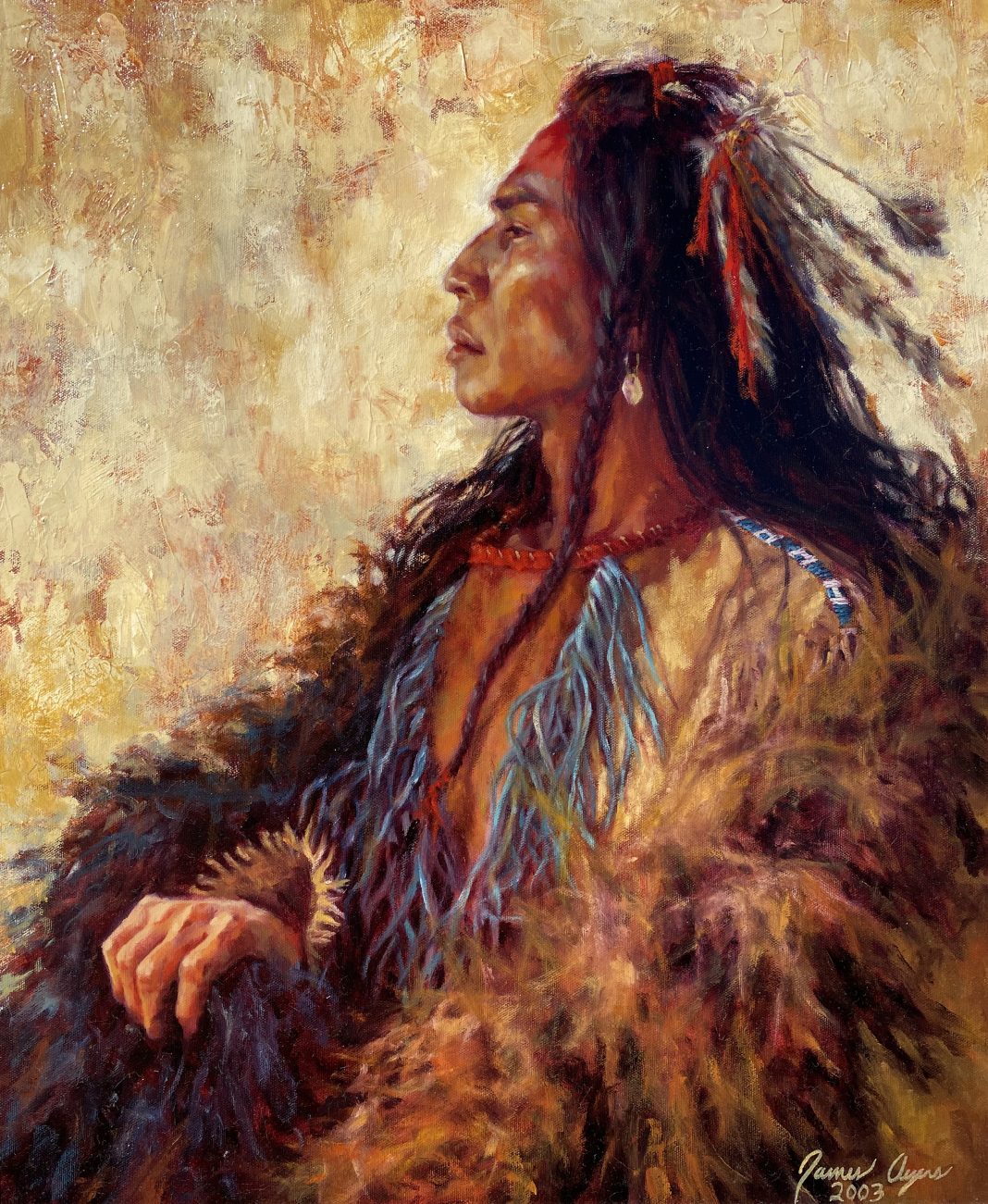 James Ayers biography:
James Ayers paintings are more than a slice of Native American history. They are the result of years of research combined with personal exploration and observation. James Ayers has studied details of the cultures he portrays with an anthropologist's eye, and marries his understanding of the struggles of modern Native cultures with his knowledge of their artifacts and rituals in creating his canvases.
Shortly after graduating from the Rhode Island School of Design in 1991, James Ayers began a pattern of traveling, living and working with indigenous peoples worldwide that continues to the present day. James has sought first-hand experiences with dozens of tribal cultures, and with each relationship, he has learned insights that help him understand the historical material he incorporates into his art.
Although the subjects are fictionalized accounts rather than literal representations of specific events, every facet of his paintings is historically correct – from the style of a man's plaited hair to the weapons used and even the motifs which decorate tipis, clothing and shields.
Available paintings:
Click on images to enlarge.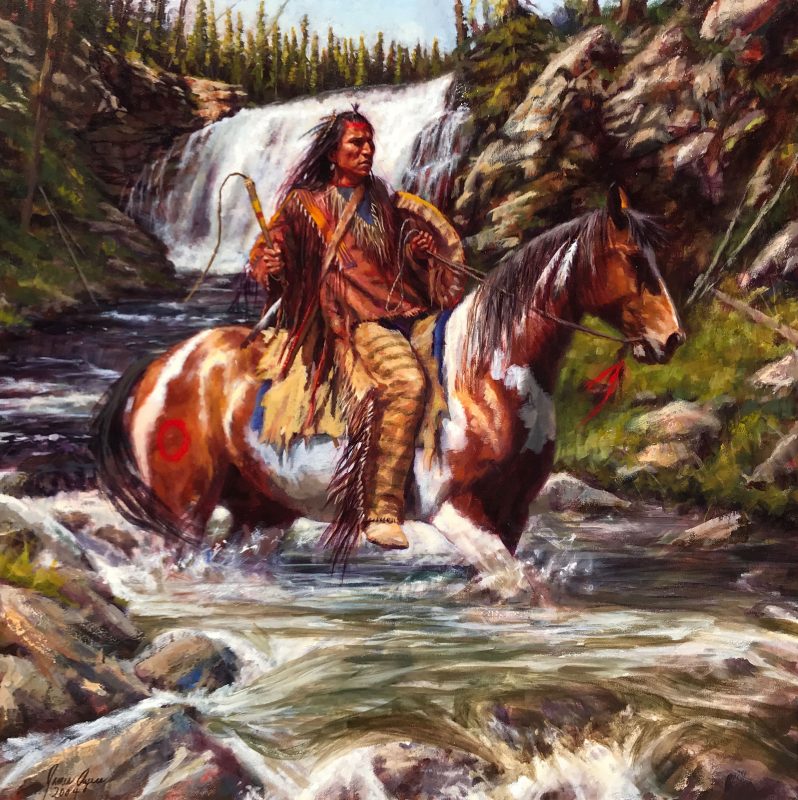 "Strong And Swift"
James Ayers
Oil   30″ x 30″
Was: $9,500
NOW: $8,950
"His New Hat – Oglala Sioux"
James Ayers
Oil   36″ x 24″
Was: $9,300
NOW: $7,900
Interested in these paintings, call us 800-958-5360 or email us sales@artzline.com.
Sold paintings: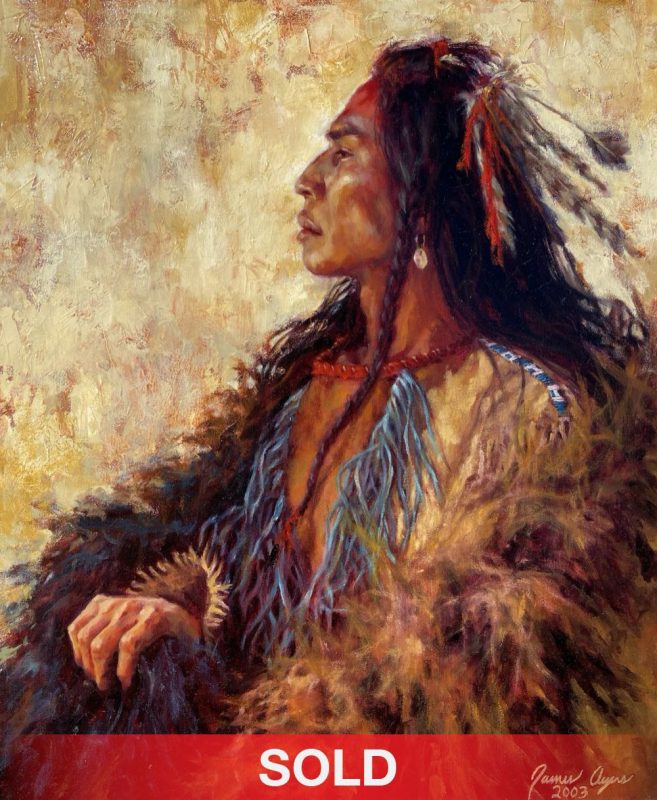 "Supreme Dignity"
James Ayers
Oil   24″ x 20″
SOLD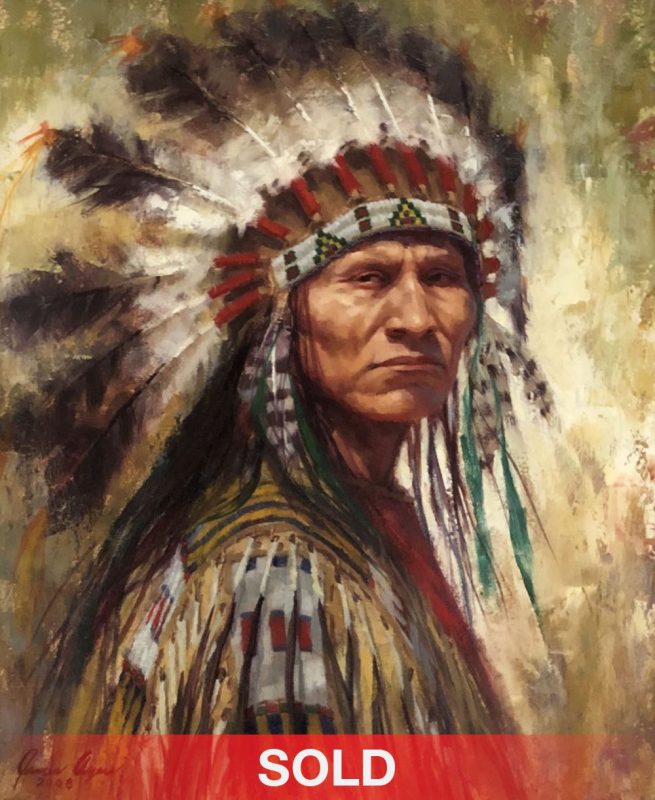 "Face Of Defiance – Lakota"
James Ayers
Oil  20″ x 16″
SOLD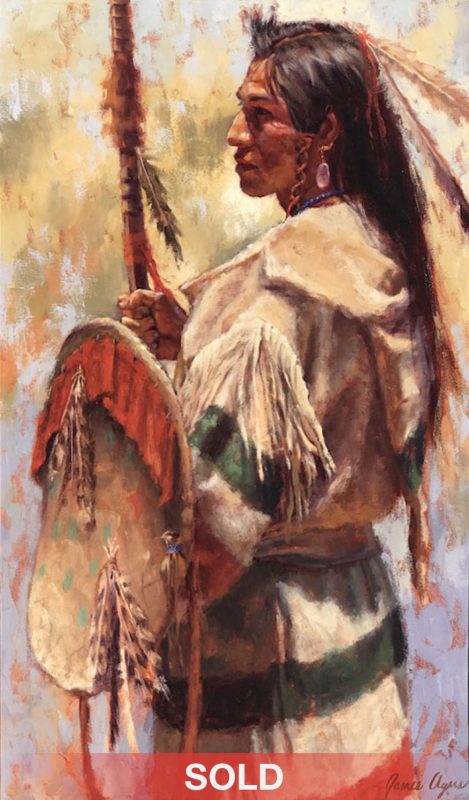 "Proud One"
James Ayers
Oil   36″ x 21″
SOLD
Do you have a James Ayers painting you would like to sell? We have clients interested in adding his artwork to their collections. Call us 800-958-5360 or email us sales@artzline.com.
Don't miss the newest gallery arrivals.
Sign up to receive our no more than once a week bulletins.
Be the first to see the latest fine art as soon as it's available to you!
See it First!
Receive notifications from America's online art gallery when the latest works from top artists are available.