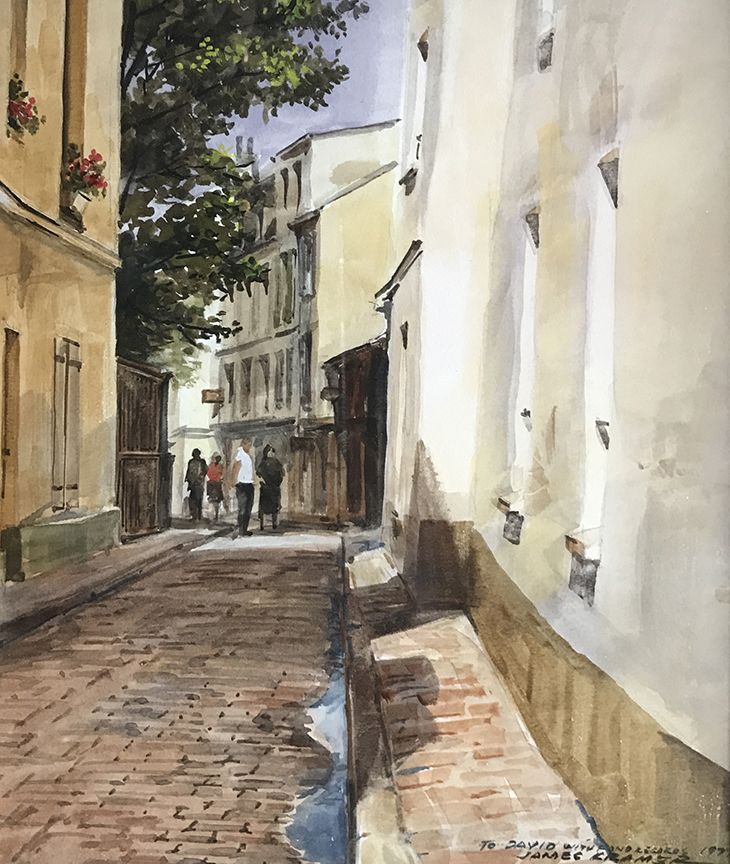 James Kramer biography:
James Kramer's paintings reflects a sense of place and time; whether it be an ancient hill town in Provence, a cathedral in Italy, or a rural chapel in northern New Mexico. "I work where I have a feeling of comfort and belonging," the artist explains. "For each image, the subject was there and I had no choice."
James Kramer was born in Columbus, Ohio, in 1927 and studied at the Cleveland School of Art and Ohio State University. After entering the architectural profession he continued to exhibit his paintings in Ohio and in California after moving to Carmel in 1957.
He retired from architecture in 1970, devoting full time to his painting. James and his wife Barbara moved to Santa Fe, New Mexico in 1976 and recently returned to California where they now make their home.
Early in his career, Kramer was attracted to watercolor because he found an inner light there that could not be achieved with opaque media. He often carries one of his many watercolor boxes to record landscapes and street scenes, atmosphere and prevailing color. The sketches are references that recall the feeling of place when he works in large format in his studio.
Awards, exhibitions and other highlights include, Frederick Remington Award for Artistic Merit; Cowboy Hall of Fame Gold Medals and Silver Medals for watercolor. Collections include the University of Nevada, the Museum of Western Art Monterey Peninsula's Museum of Art and Georgetown Historical Society.
James was designated an AOA (Artist of America) Master in 1992 and exhibited at the prestigious Prix de West Exhibition from 1996-2000.
Available paintings:
Click on images to enlarge.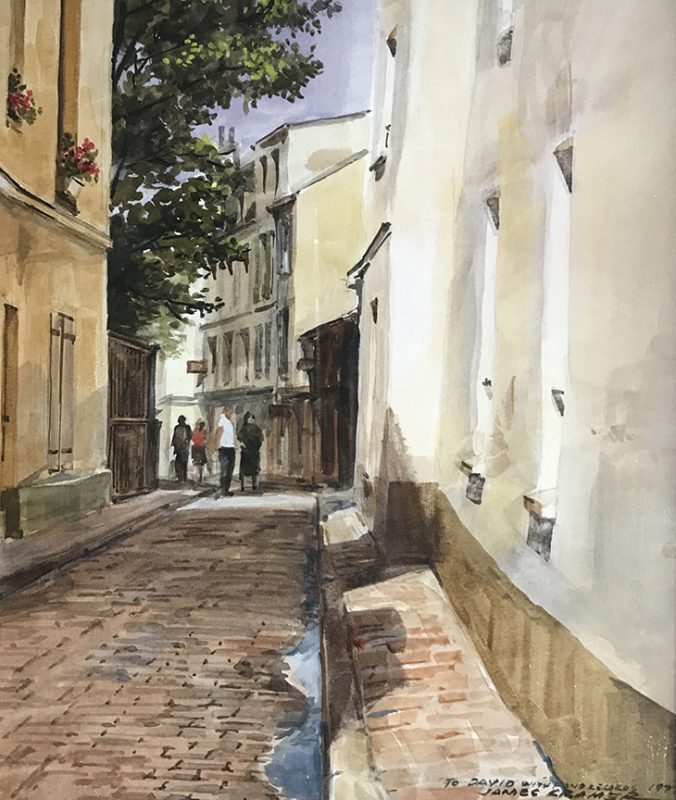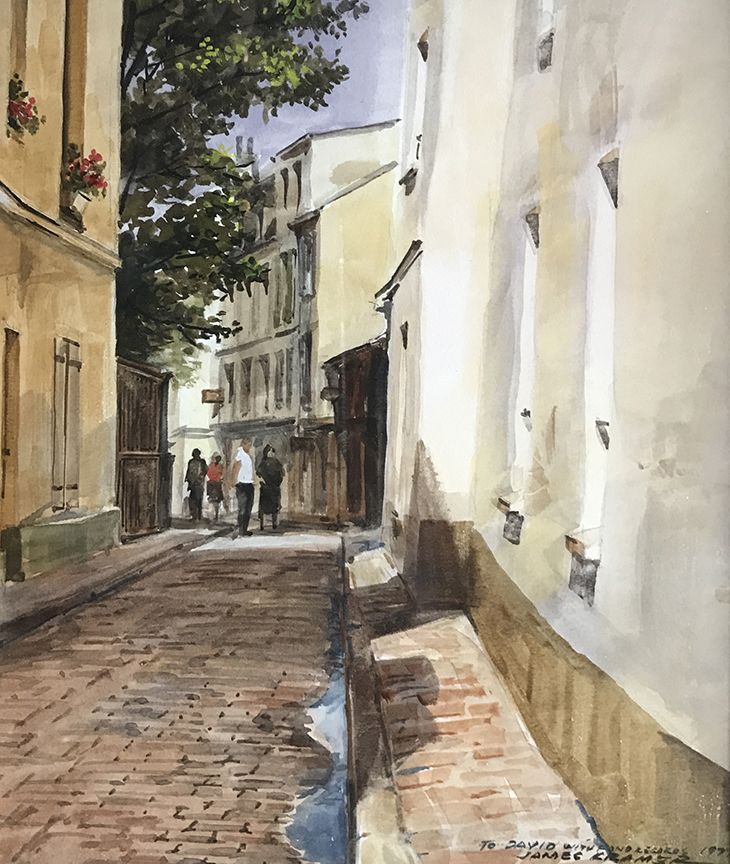 "Rue De La Bonne"
James Kramer
watercolor    9″ x  7 1/4″
$2,000
Interested in this painting, call us 800-958-5360 or email us sales@artzline.com.

Don't miss the newest gallery arrivals.
Sign up to receive our no more than once a week bulletins.
Be the first to see the latest fine art as soon as it's available to you!
See it First!
Receive notifications from America's online art gallery when the latest works from top artists are available.