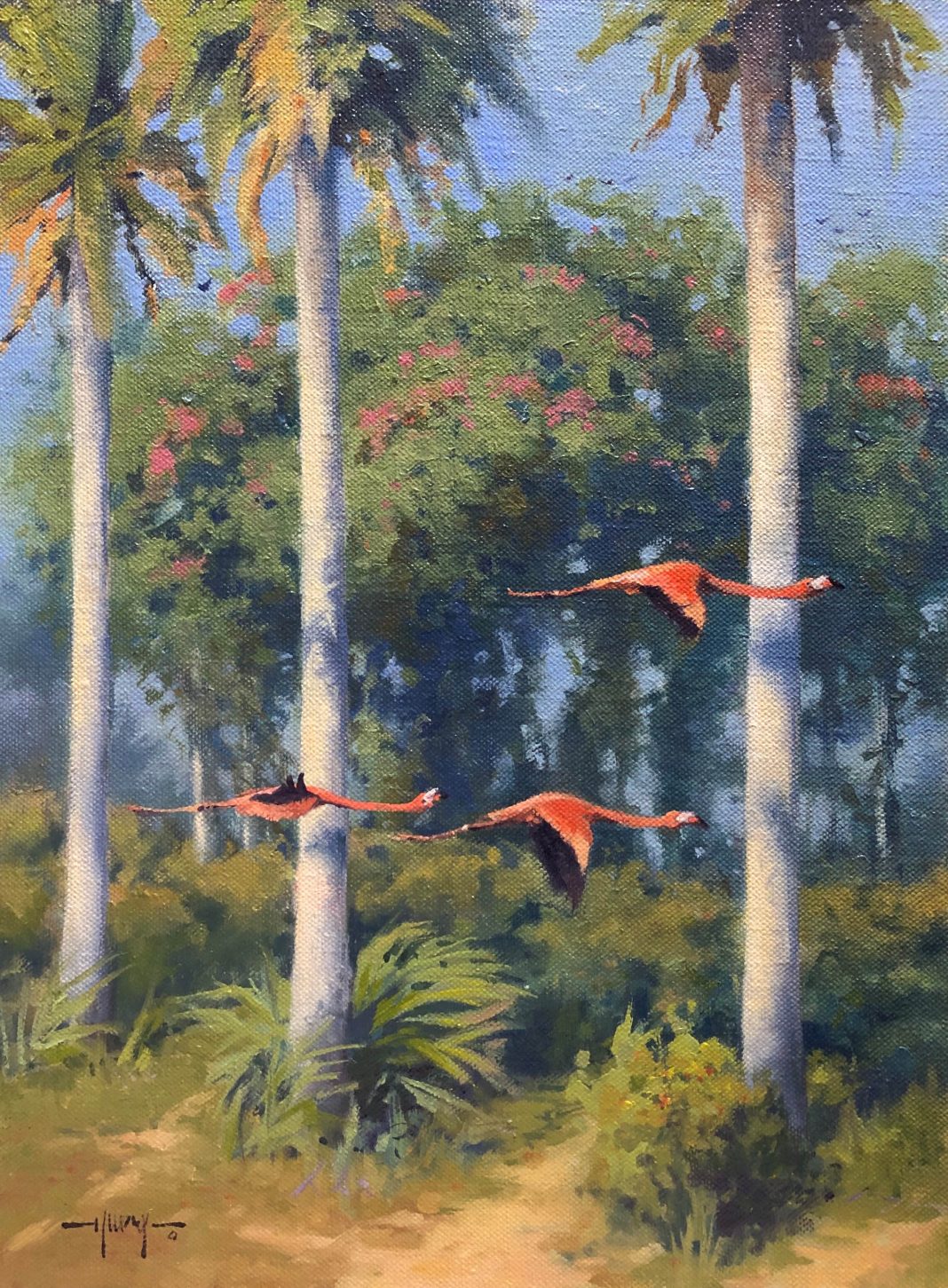 Keith Huey biography:
Keith Alan Huey was raised in the Midwest and has always been drawn to theart of painting. Sports dominated his early life, yet he found that the creativity in painting intrigued him.
After a stint in the Army, Huey studied portrait painting for two years with William Kufuhl at the Westlake School of Art in Ohio, and then he relocated to North Carolina to operate a small business and work his craft.He also began studying the works of many accomplished painters, developing and mastering his own painting style.
In the 1980's and 1990's he participated in workshops with notable artist including Robert Bateman, Howard Rogers, Carl Brenders, Steven Quiller, Richard Sloan and Phil Beck. He also traveled to Africa with a number of wildlife artists. Huey recalls that "This was the best of trips…….30 days in the bush with African and American Artists". He once traveled and painted for four months with landscape painter Brent Cotton. "To see the wonders of this Great Creation and try to convey that emotion to another through painting is a grand enterprise to say the least".
Since 1997, Huey has called Jackson Hole, Wyoming his home. He finds Jackson to be a town alive with creativity and awe inspiring wilderness access. Since arriving in Jackson Hole, he has been studying with landscape painter Scott L Christensen. When describing this relationship, he has stated that Christensen has had a "profound and decisive influence" on his insight into painting.
Huey has been referenced in "Southwest Art" magazine May 2003, "Arts for the Parks" National Art competition, and recently won the Jurors Award and Peoples Choice Award at "The Great Makawoa Paint Out" plein-air show in Maui Hawaii.
Available painting: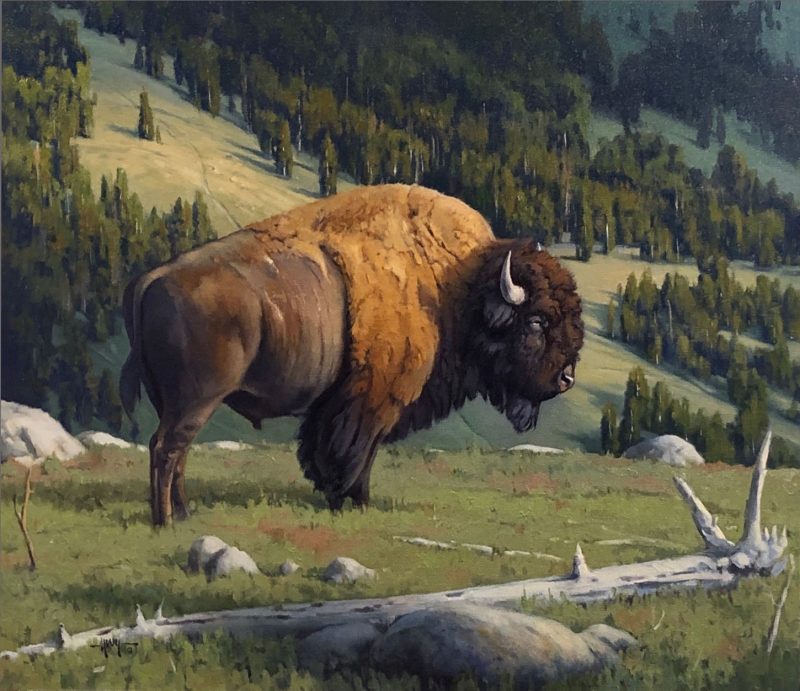 "Renegade"
Keith Huey
oil    24″ x  30″
$7,500
Sold paintings: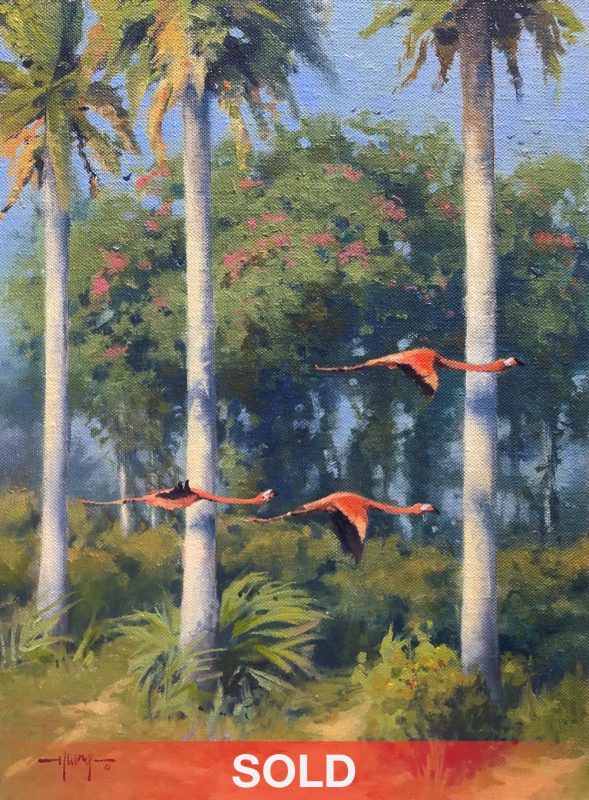 "Flamingos In Paradise"
Keith Huey
oil    16″ x  12″
SOLD
"It's A Florida Life"
Keith Huey
oil    16″ x  12″
SOLD
Don't miss the newest gallery arrivals.
Sign up to receive our no more than once a week bulletins.
Be the first to see the latest fine art as soon as it's available to you!
See it First!
Receive notifications from America's online art gallery when the latest works from top artists are available.