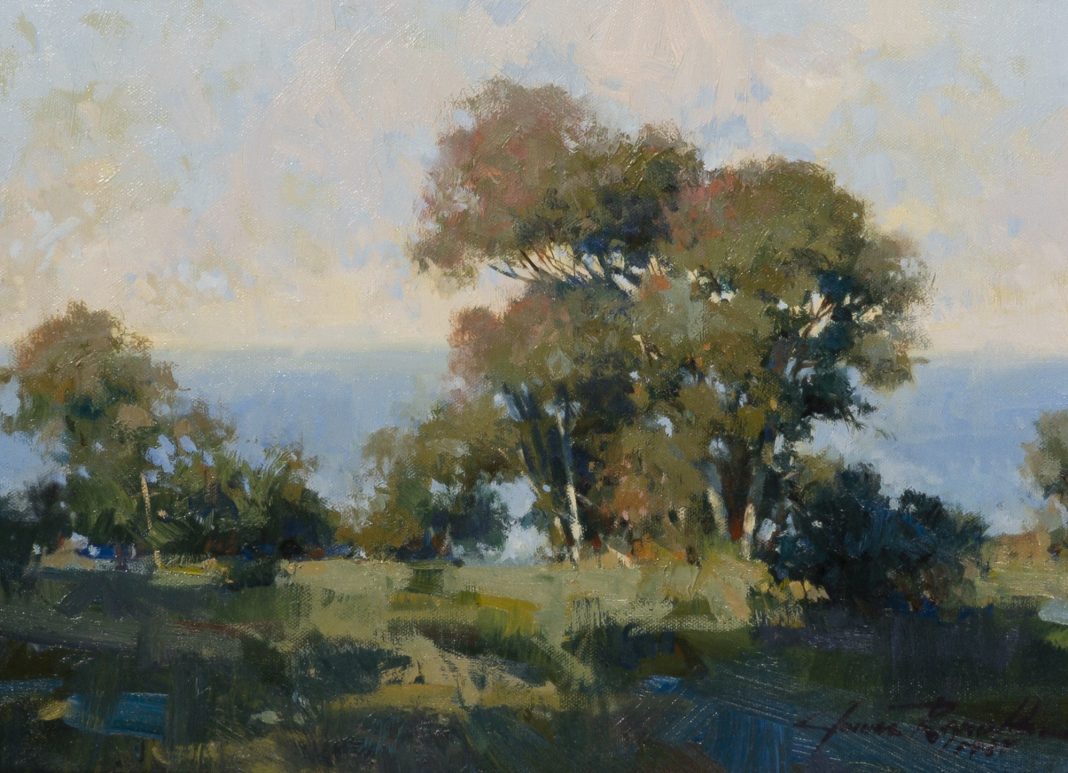 James Reynolds Biography:
James Reynolds played out the adventures of childhood away from the sprawl of the cities, in the shadow of California's high Sierras. He fell under the spell of the mountains, of uncrowded country, and reveled in stories of wild times and bonanza gold.
His initial interest in art centered upon a Frank Tenney Johnson calendar reproduction he saw at the age of 13. Following service in the South Pacific during World War II, Reynolds studied at the School of Allied Arts in Los Angeles. He then pursued a brief career in commercial art and soon went on to Hollywood to the motion-picture studios where he would remain for the next 15 years.
In the tradition of the great illustrators before him, Reynolds kept a part of himself separate from the routine of his professional work. On his own time he remembered Frank Tenney Johnson and dreamed of unspoiled places against the mountains far from the clatter and clutter of the city. And he painted those places, at first for himself, and then for others who recognized his talent and shared his love of the land.
In 1967 Reynolds gave up a solid career in the film industry and chose instead the uncertainty of a fine-art future on a piece of raw land outside Sedona, Arizona. His art came alive there with the colors of sunup and sundown among the rugged red rocks and beneath the royal blue midday skies. There was an eager audience for his work through the galleries in Scottsdale, and the acceptance of his peers came with membership in the Cowboy Artists of America in 1968.
In the 30-plus years since, James Reynolds has continued to paint from his heart, and his love of landscape remains a dominant force in his art. It is forever the places – wide open, wild and still unscarred by civilization that retain a fierce hold on James Reynolds's sensibilities and inspire his approach to painting.
Paintings:
Click on images to enlarge.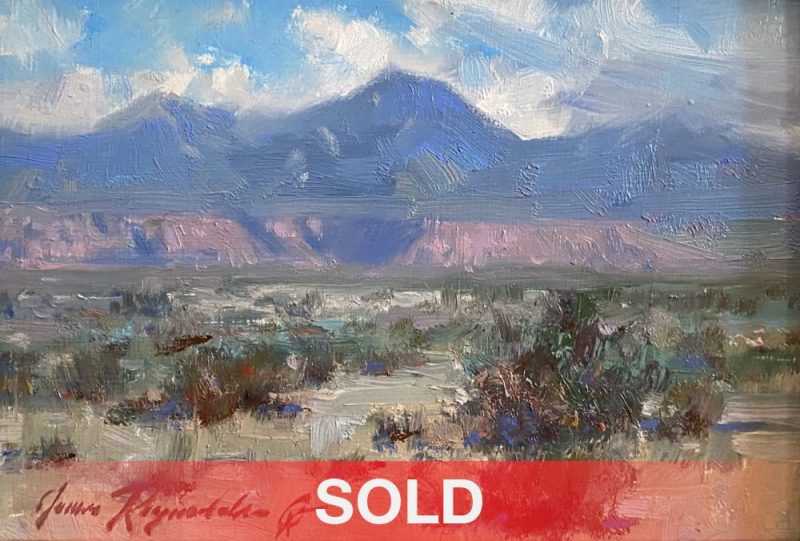 "Western Landscape"
James Reynolds
Oil   5 3/4″ x 8 1/2″    
SOLD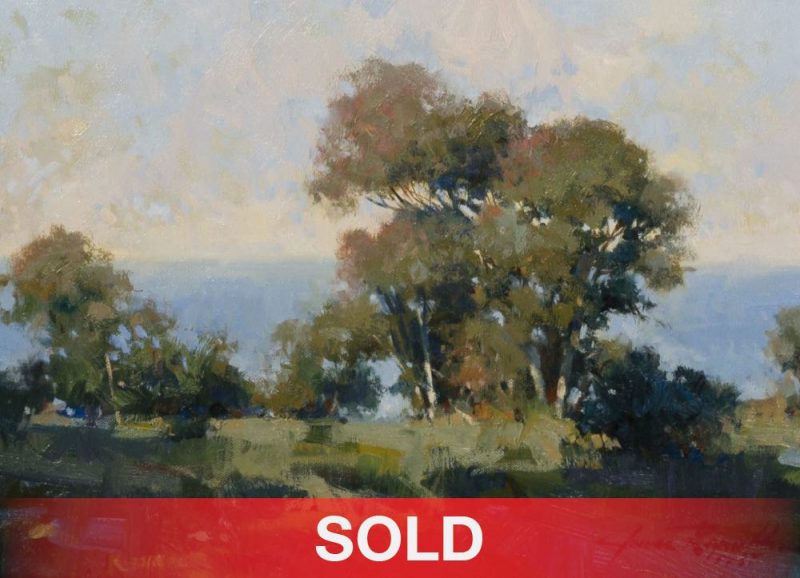 "La Jolla"
James Reynolds
Oil   12″ x 16″    
SOLD
Do you have a James Reynolds painting you would like to sell? We have clients interested in adding his artwork to their collections. Call us 800-958-5360 or email us sales@artzline.com.
Don't miss the newest gallery arrivals.
Sign up to receive our no more than once a week bulletins.
Be the first to see the latest fine art as soon as it's available to you!
See it First!
Receive notifications from America's online art gallery when the latest works from top artists are available.