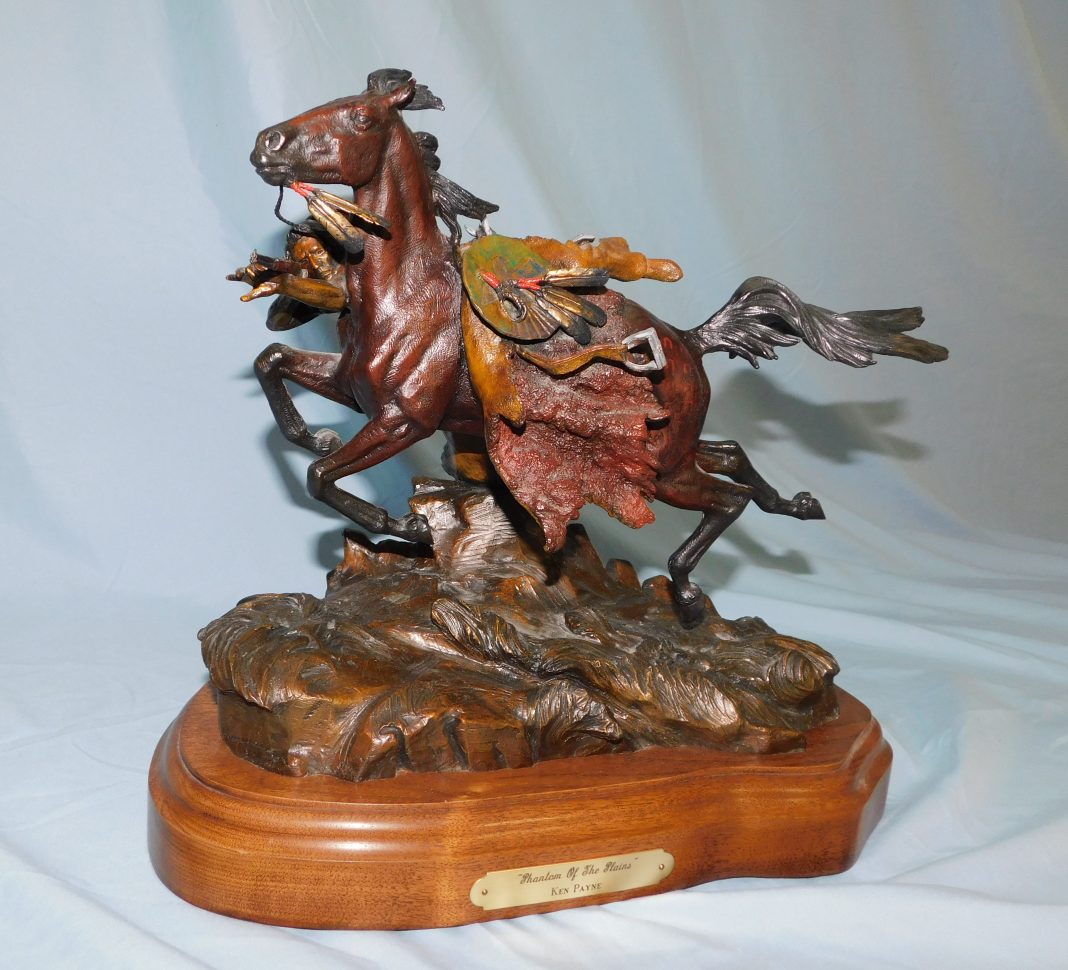 Ken Payne biography:
Born into the ranching heritage of the Southwest, Ken Payne began his artistic career as a painter, focusing on the landscapes, cowboys, and native peoples of the Southwest. While always pursuing his passion for art, Ken became an accomplished pilot, going from crop-dusting, to instructing, to flying smokejumpers, and then flying for a commercial airline.
As a lifelong student of history, Ken spent many hours researching stories about the West. In the late 1970's he decided to turn his talents toward bronze sculpture. For more than four decades, Ken produced close to 150 sculptures, depicting the action, danger, and even the humor of many a frontier situation. His sculptures have been collected nationally and internationally by both private and corporate collectors. Ken pioneered the idea of sculpting in public and was featured in a nationally televised program entitled Sculpting with Ken Payne.
Ken was respected in the art world as a talented sculptor, painter and businessman, establishing bronze casting foundries in Lincoln County, New Mexico, as well as Arizona and Colorado. Ken also was the founder of a major art gallery with locations in Santa Fe and Sedona. People came from all over the country and the world to hear him tell his stories as he sculpted into bronze the history of the disappearing American west. He touched the hearts of many with his spirited tales of a time when he lived in books as a child and from then on. He collected an extensive library, well worn and stained with paint and clay as he strived to portray with accuracy the fading ways of the cowboys, mountain men, pioneers, and the beloved Native Americans.
His legacy will live on through the artistic talents of his sons, Vic and Phillip, and grandson Dustin Payne. He will be remembered as one of the most influential Western sculptors of the twenty-first century.
Sculpture:
Click on images to enlarge.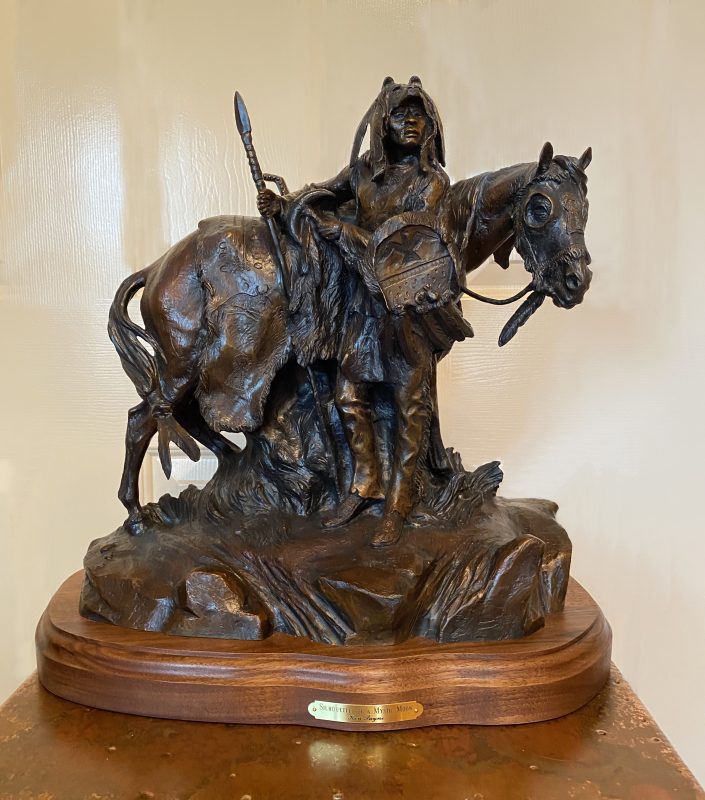 "Silhouettes of the Mystic Moon"
Ken Payne
Bronze – 17″ H x 18″ W x 11″ D
#AP/50
$4,500
Sold Sculpture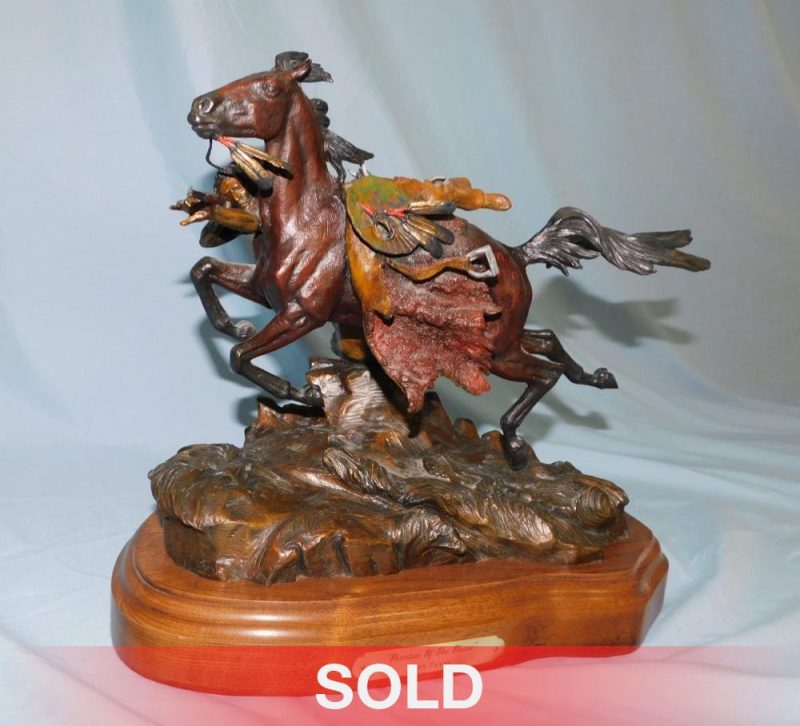 "Phantom Of The Plains"
Ken Payne
Bronze – 13″ H x 14″ W x 8″ D
SOLD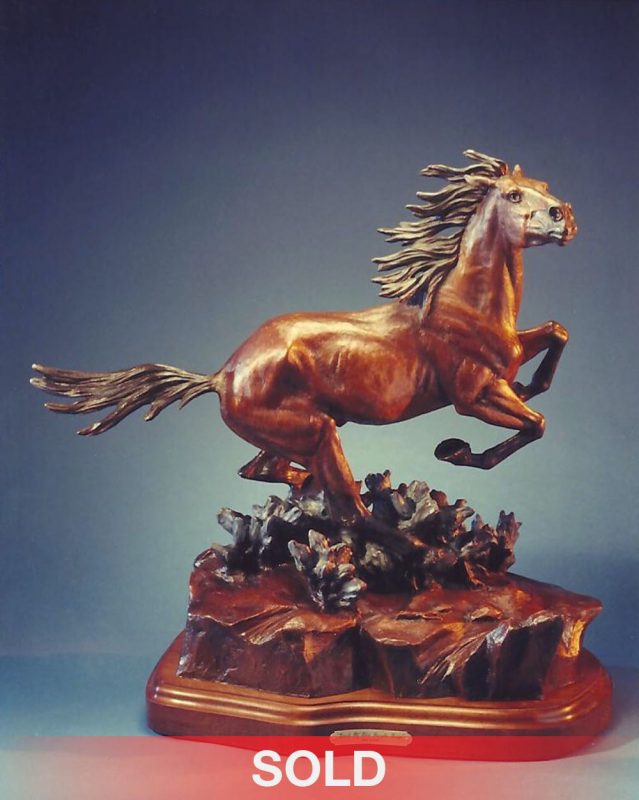 "Lord Of The Purple Sage"
Ken Payne
Bronze – 20″ H x 20″ W
#2/30
SOLD
Do you have a Ken Payne sculpture you would like to sell? We have clients interested in adding his artwork to their collections. Call us 800-958-5360 or email us sales@artzline.com.
Don't miss the newest gallery arrivals.
Sign up to receive our no more than once a week bulletins.
Be the first to see the latest fine art as soon as it's available to you!
See it First!
Receive notifications from America's online art gallery when the latest works from top artists are available.