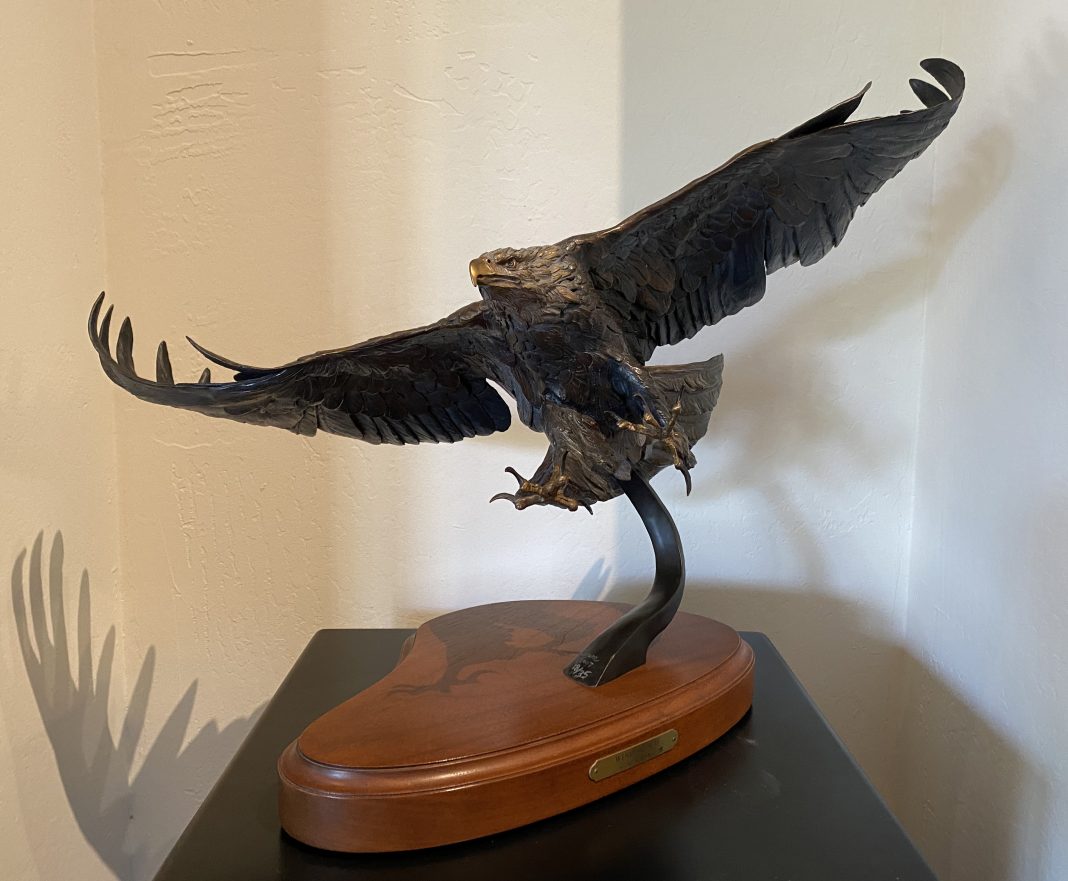 Ken Rowe biography
Ken Rowe was born and raised in Arizona. As a young boy, he was known to express himself through various art mediums, such as drawing, painting and sculpting. An avid outdoorsman, Ken has devoted his life to combining his vocation with his avocation through a career in wildlife art.
At the age of 26, Ken opened his own wildlife art studio where he sculpted life-sized mannequins as a taxidermist. During that time, Ken submerged himself in a business that demanded an intense study of anatomy, composition and wildlife physiology. Ken believes that this in-depth knowledge is an extremely important quality for a wildlife artist.
For the past two decades, Ken has expanded his talent into the creation of bronze sculpture. These bronzes depict Ken's tremendous respect for wildlife, along with the legendary cowboys, bucking broncos and historic Native Americans of the Southwest.
Ken's bronzes are in many private and corporate collections throughout the United States and foreign countries.
"To me, art is much more than finite detail. It is accuracy of the subject, storylines, and the culmination of strength, texture and balance. In the visual sense, when one views my art, he or she should be able to feel the rugged beauty of the Southwest and the vitality and diversity of its people."
Available sculpture:
Click on images to enlarge.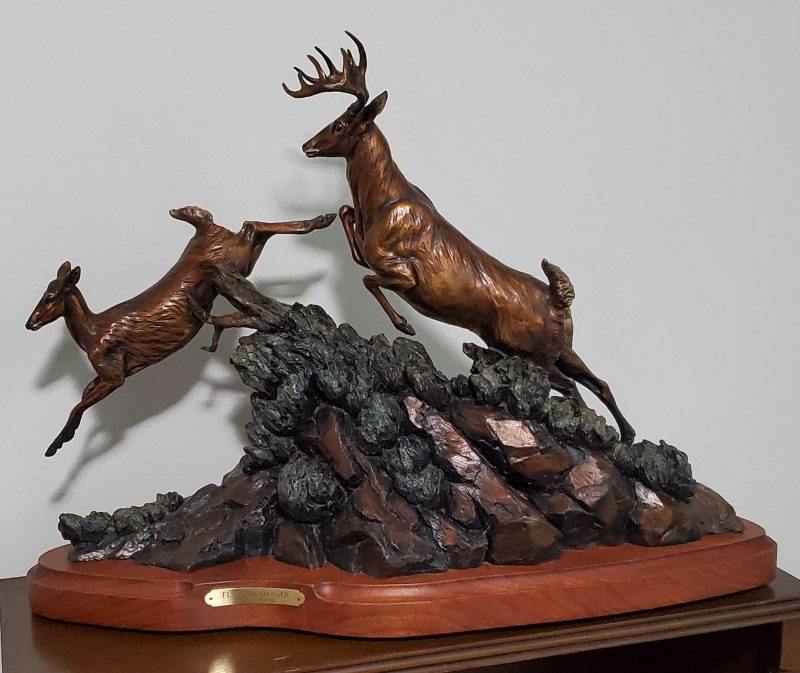 "Flags Of Danger"
Ken Rowe
Bronze #16/35
17″ H x 23″ W x 9″ D
$3,750
"Scholar Of The Moon"
Ken Rowe
Bronze #4/35
25″ H x 20″ W x 15 1/2″ D
$8,900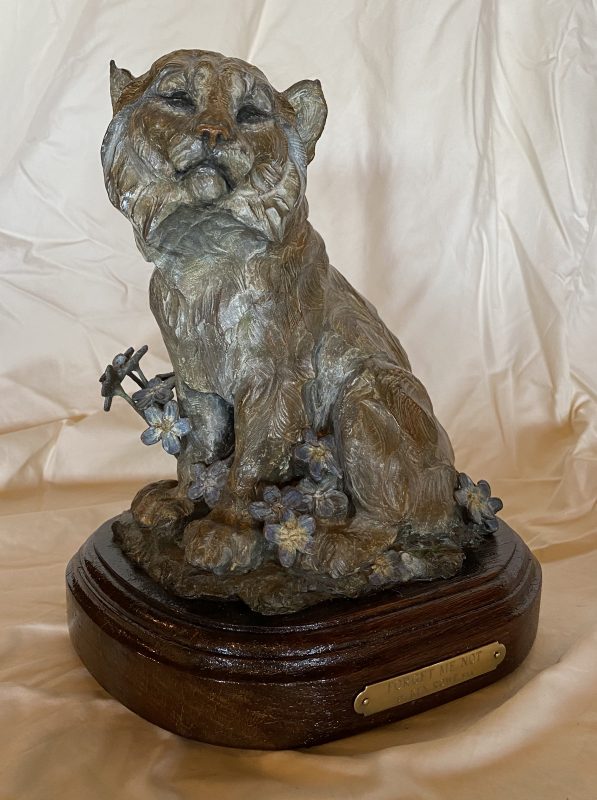 "Forget Me Not"
Ken Rowe
Bronze #4/99
10 1/2″ H x 9″ W x 7″ D
$2,950
Interested in this sculpture, call us 800-958-5360 or email us sales@artzline.com.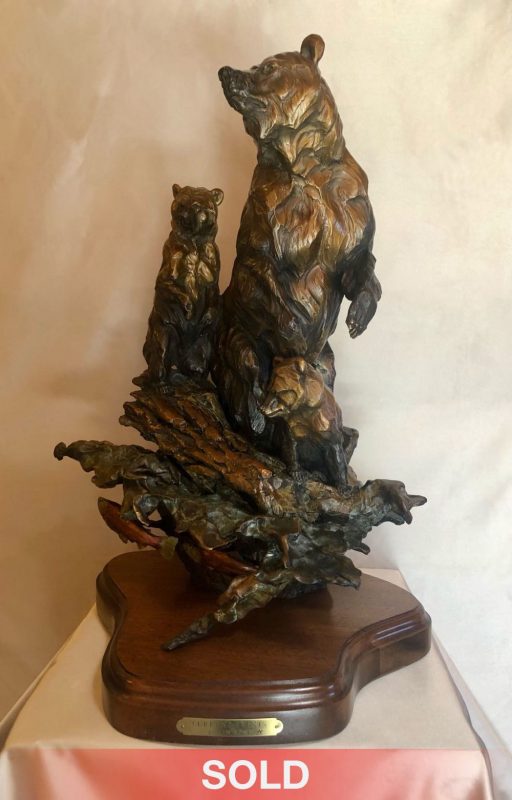 "Current Events"
Ken Rowe
Bronze #22/35
22″H x16″W
SOLD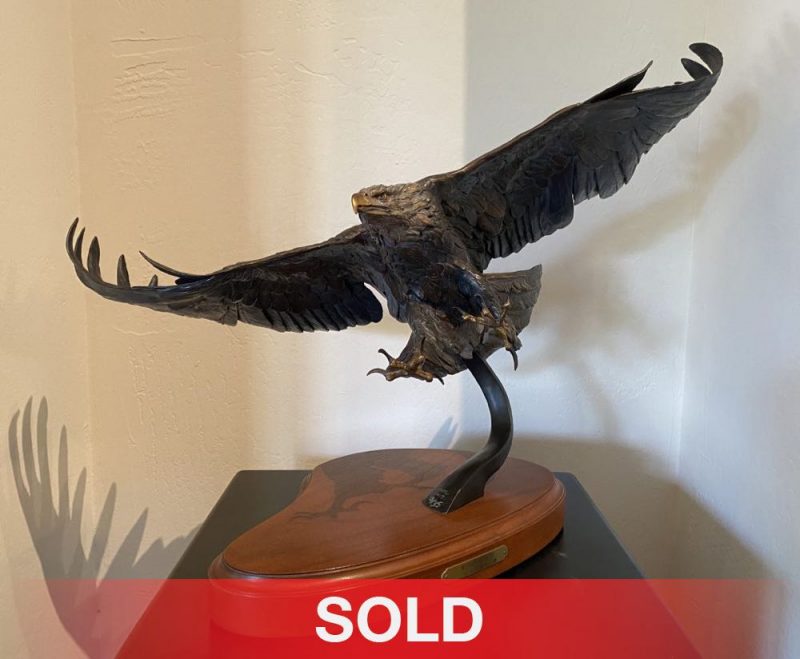 "Wind Storm"
Ken Rowe
Bronze edition of 35
27″H x 22″W x 16D
SOLD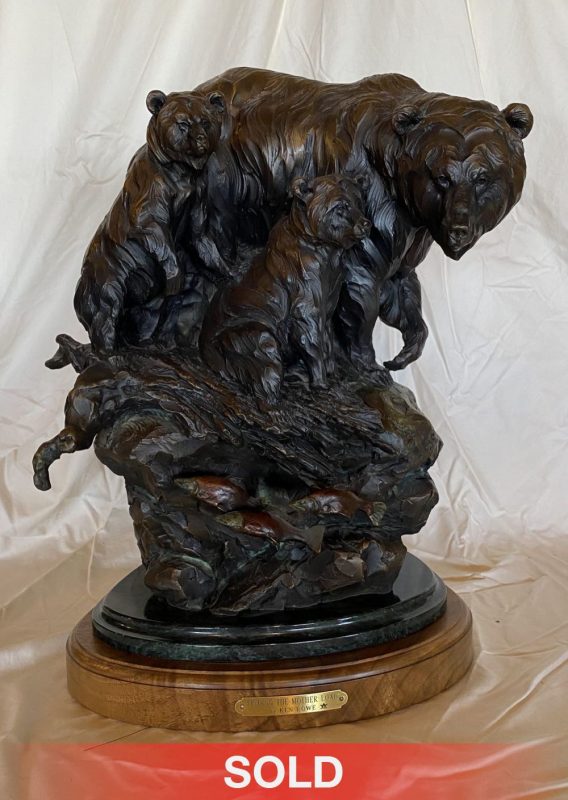 "Finding The Mother Load"
Ken Rowe
Bronze #15/25
19″ H x 13″ W x 9 1/4″ D
SOLD
Do you have a Ken Rowe sculpture you would like to sell? We have clients interested in adding his artwork to their collections. Call us 800-958-5360 or email us sales@artzline.com.
Don't miss the newest gallery arrivals.
Sign up to receive our no more than once a week bulletins.
Be the first to see the latest fine art as soon as it's available to you!
See it First!
Receive notifications from America's online art gallery when the latest works from top artists are available.