Kevin Macpherson biography:
Steeped in American Impressionist traditions, Kevin Macpherson's paintings are distinguished by his masterful brushwork and classic use of color and layering.  His work continues to reveal his creative and interpretive virtuosity. He is the consummate impressionist, living his art, traveling extensively to find stimulating locations, and always keeping his highly trained eyes aware of the most subtle changes in light and atmosphere. Capturing the essence of a particular moment in time with resplendent artistic expertise, his work has a spirited expressive quality. Kevin received his Bachelor of Fine Arts degree from Northern Arizona University and continued his studies at the Scottsdale Artists' School.  He eventually settled in New Mexico where he created his masterful series "Reflections on a Pond" which was exhibited at the Pasadena Museum. Kevin is recognized as one of America's most accomplished impressionistic plein air painters. His discipline and dedication have earned him critical success and numerous awards for his paintings. He is a member of many top organizations: Master Oil Painters of America, Master American Impressionists Society, Master member California Art Club, member of Salmagundi Club and founding member and first president of Pleain Air Painters of America. His work has been featured in more than 75 publications, books, television series and video. In addition, he has written three popular books on landscape painting. Today finds Macpherson bringing art and joy to underprivileged children with his foundation "Art Ambassador for a Colorful World".
Paintings:
"The Basket Maker"
Kevin Macpherson
Oil   11″ x 14″
$1,500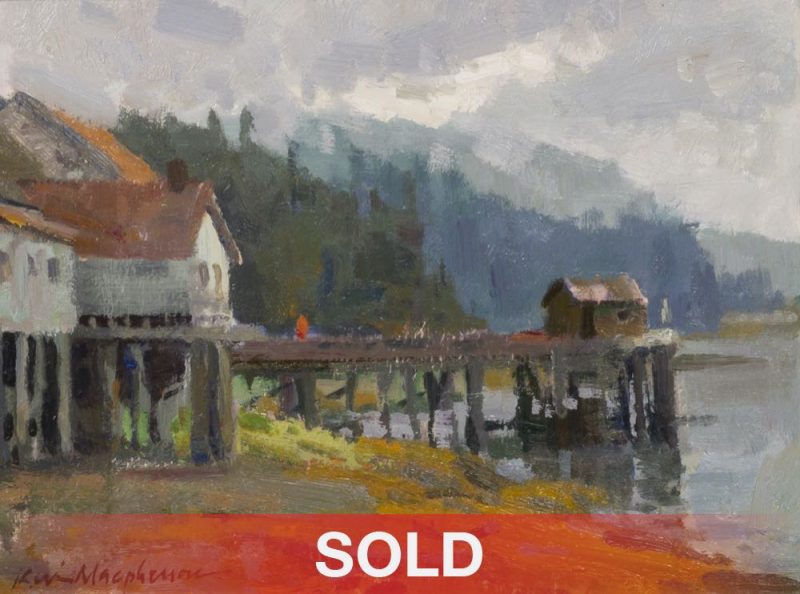 "Alaskan Colors"
Kevin Macpherson
Oil   6″ x 8″
SOLD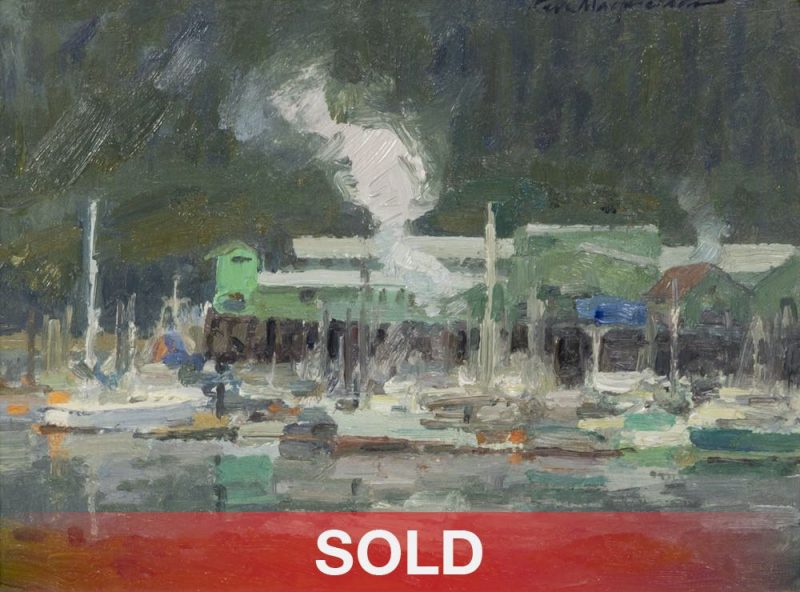 "Cannery – Petersburg, Alaska"
Kevin Macpherson
Oil   6″ x 8″
SOLD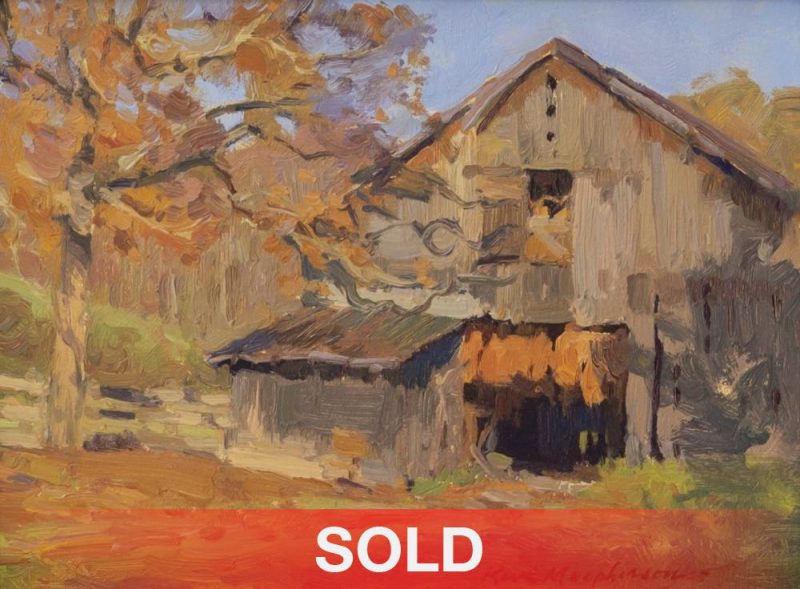 "Kentucky Tabacco Farm"
Kevin Macpherson
Oil   6″ x 8″
SOLD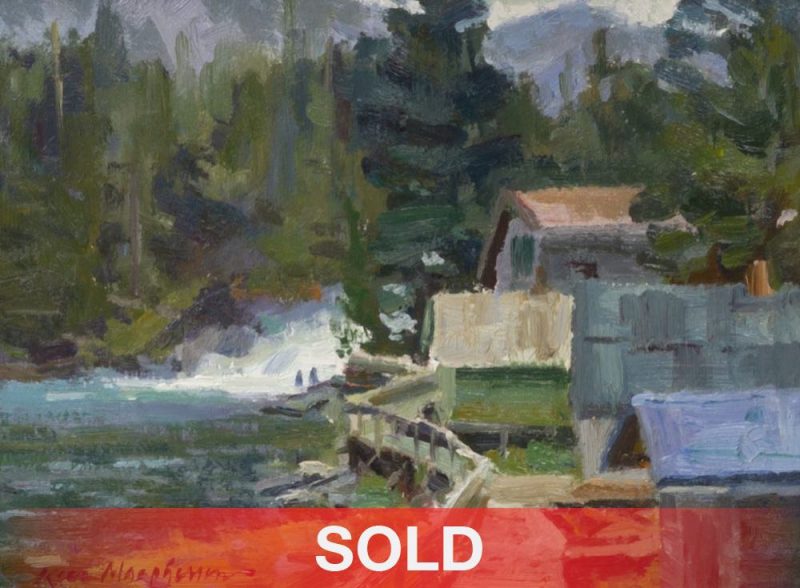 "Boardwalk To The Falls"
Kevin Macpherson
Oil   6″ x 8″
SOLD
Don't miss the newest gallery arrivals.
Sign up to receive our no more than once a week bulletins.
Be the first to see the latest fine art as soon as it's available to you!
See it First!
Receive notifications from America's online art gallery when the latest works from top artists are available.