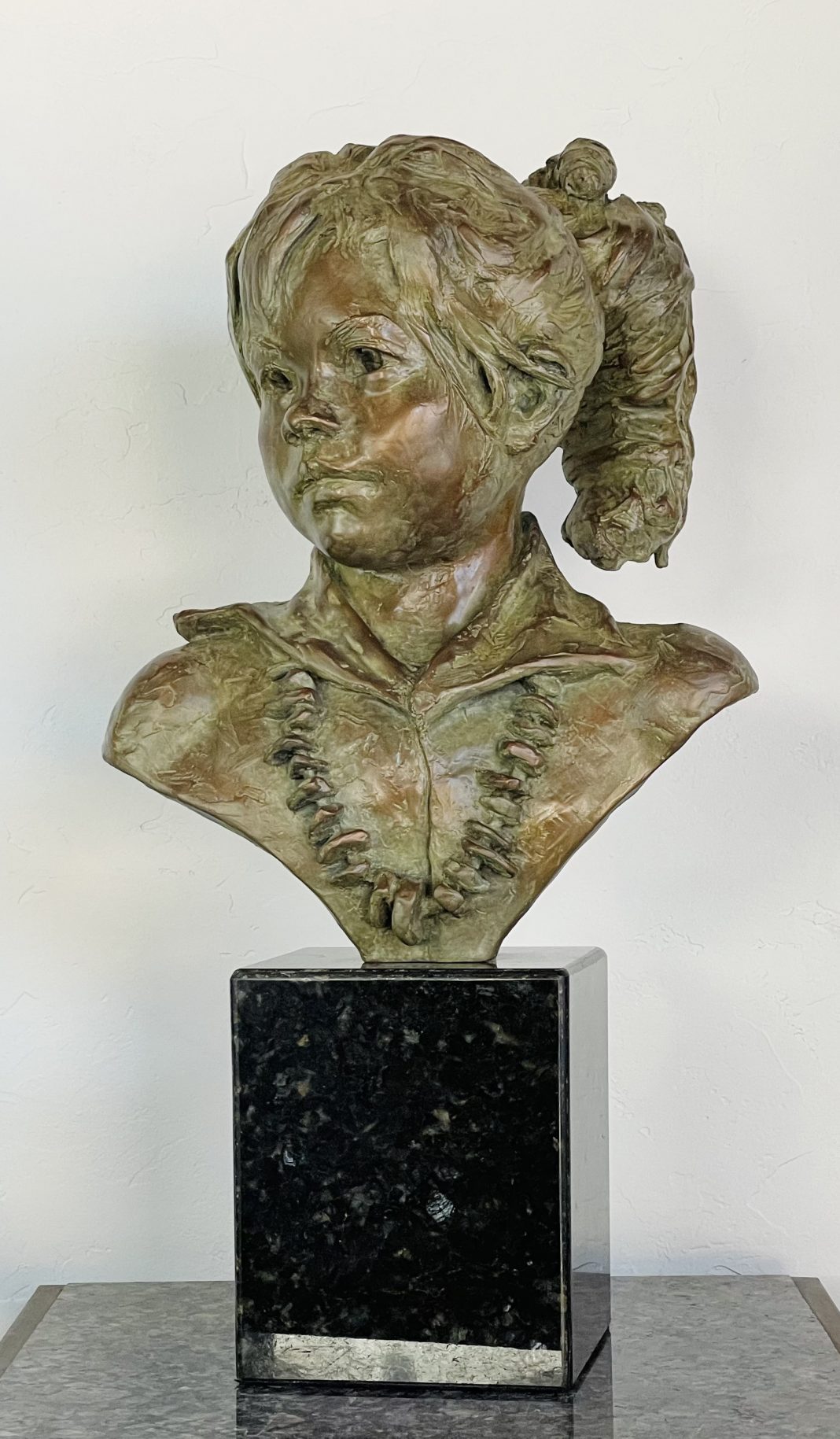 Leslie B. DeMille biography
Leslie B. DeMille, relative of the late movie director Cecil B. DeMille, is an internationally acclaimed painter and sculptor. A master portraitist for over 50 years, DeMille conducted workshops in portraits and still life in oil and pastel. He has created commissioned bronze sculptures, paintings, and limited edition prints for American statesmen, heroes, sports celebrities, corporate CEOs, university presidents, and entertainment personalities. Born and raised in Hamilton, Canada, DeMille won first prize in an art competition at age eight. His studies began at the Art Students League in New York and continued in California. In 1958, Mr. DeMille, his wife, Isobel, and five children moved to Southern California.
He was the owner of three successful art galleries over a seventeen-year span in Hawaii and California. Their first trip to Maui in 1970 was the beginning of a great love affair with the islands and local families who became close friends and associates. For the next 15 years, four to five months each year, Mr. DeMille set up his easel at the Sheraton Maui Hotel doing portraits almost every evening in the old upper lobby. He also had a gallery in the upper lobby for three years. In 2002, after 18 years, he returned for a short time to create portraits at the new Sheraton Maui Hotel. Although his regular portrait commissions ran in the thousands, he enjoyed this nostalgic return to again meet people from all over the world, giving them an opportunity to have their portrait done by a master.
In 1972, he was commissioned as the Naval Combat Artist for the US 6th Fleet stationed in the Mediterranean. He painted many of the men in action, as well as portraits of individuals.
In 1988, he presented a commissioned bronze sculpture, The Peacemakers, to President Ronald Reagan in the White House. The sculpture that commemorates the Summit Meeting and INF Treaty signing by President Reagan and then USSR General Secretary, Mikhail Gorbachev.
The artist captures the power and grace of professional athletes, earning him a reputation of The Artist of Champions. His sensitive, bold paintings of Arnold Palmer, Jack Nicklaus, Sam Snead, Bob Hope, and Dinah Shore have been used for major tournament program covers and become highly sought-after in limited edition prints. Other major tournament art features Tiger Woods and Mark O'Meara (1998 AT&T Pebble Beach Pro Am) and the Senior Skins Game in Hawaii, 2000, (with Arnold Palmer, Gary Player, Jack Nicklaus, and Tom Watson) shown during the tournament on international television. DeMille created the official painting and covers for the 1996 Phoenix Open/Superbowl XXX PGA Tournament and created 350 12-inch commemorative bronze sculptures for the Phoenix Open Superbowl XXX Charity Cup. In 1996, he completed a commissioned bronze sculpture of Sam Snead and a commissioned bronze of two golfers called Whatcha Think.
Available sculpture:
Click on images to enlarge.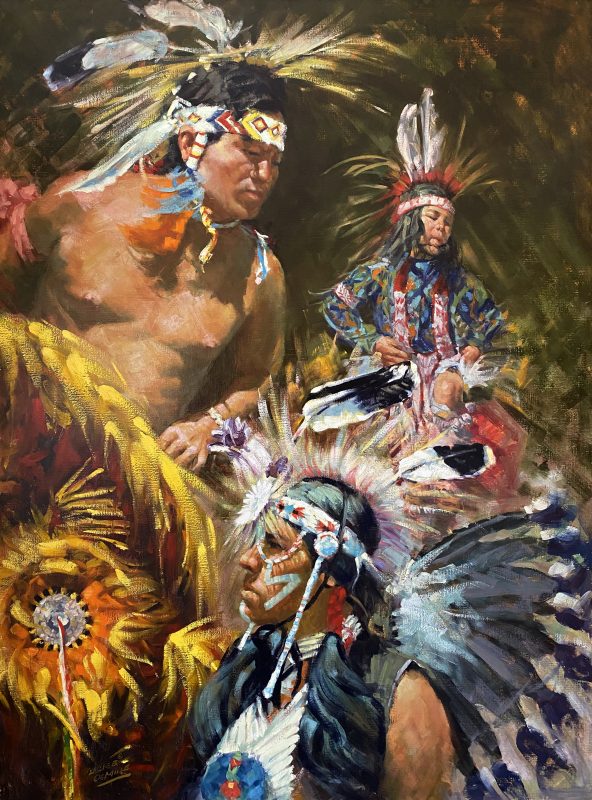 "Ceremonial Dance"
Leslie B. DeMille
Oil   48″ x 36″
Was: $4,500
NOW: $2,900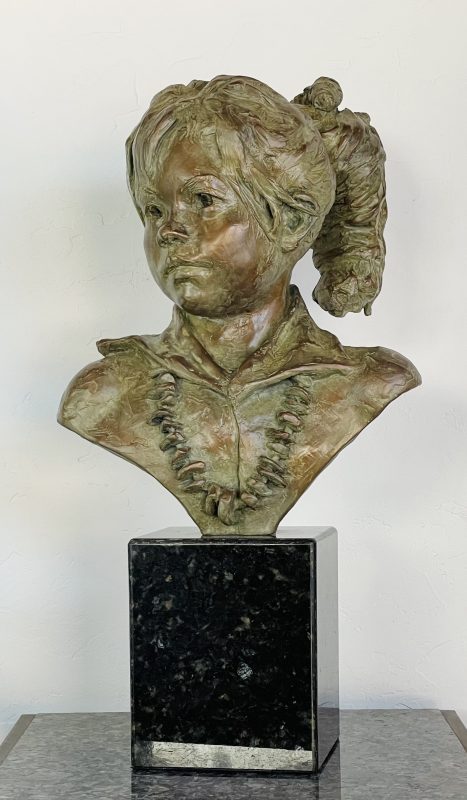 "Navajo Girl"
Leslie B. DeMille
Bronze #8/24
20″H x 11″W
SOLD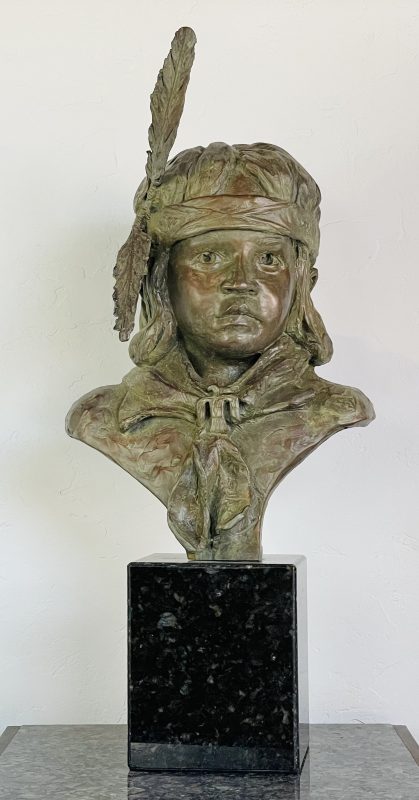 "Navajo Boy"
Leslie B. DeMille
Bronze #9/24
22″H x 11″W
SOLD
Do you have a Leslie B. DeMille sculpture you would like to sell? We have clients interested in adding his artwork to their collections. Call us 800-958-5360 or email us sales@artzline.com.
Don't miss the newest gallery arrivals.
Sign up to receive our no more than once a week bulletins.
Be the first to see the latest fine art as soon as it's available to you!
See it First!
Receive notifications from America's online art gallery when the latest works from top artists are available.