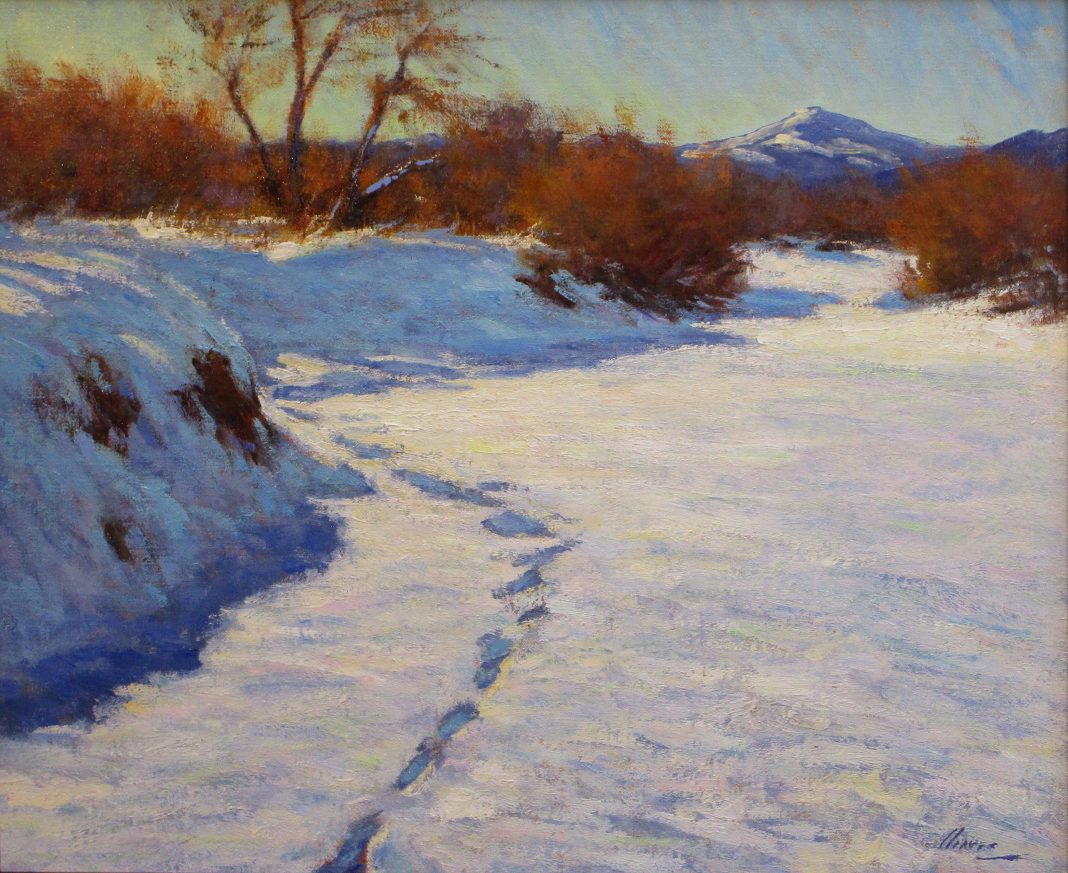 "Midday Light In Winter was inspired by my many winter landscape painting outings. I love the glow of the bright midday light on snow during the winter months. The light seems to sparkle off the snow and is very inspiring. The warm colors of the red willows in contrast to the cool blue colors of snow always gets me excited and inspires me every time I see it.
This scene is along the Cherry Creek in the front range of Colorado at about 6000 feet in elevation."   Lorenzo Chavez
"Midday Light In Winter"
Lorenzo Chavez
Oil  16″ x 20″
$4,200
(Click images to enlarge)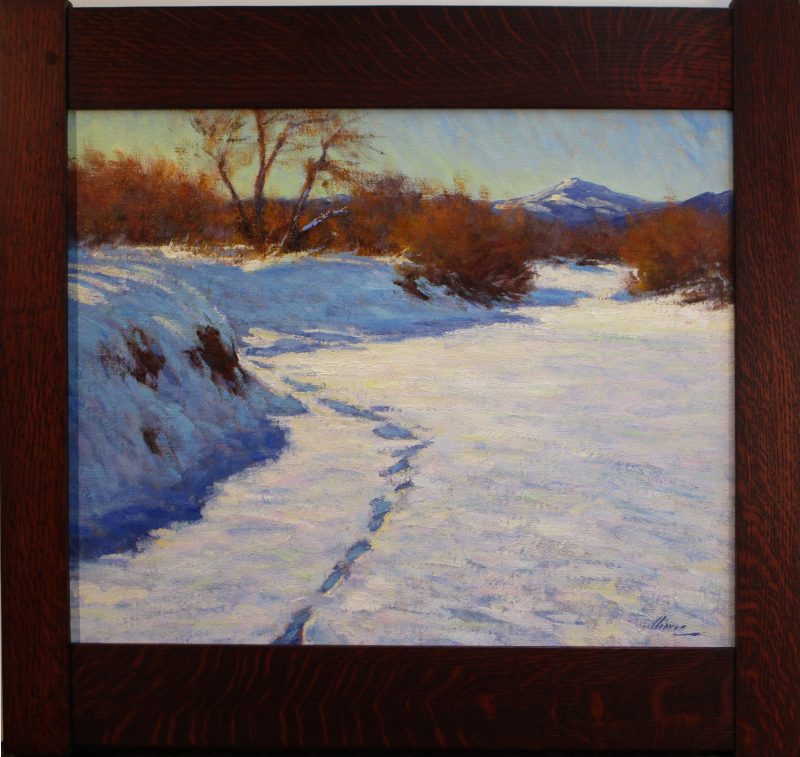 Read additional information about Lorenzo Chavez

.
Interested in this painting, call us 800-958-5360 or email us sales@artzline.com.
Don't miss the newest gallery arrivals.
Sign up to receive our no more than once a week bulletins.
Be the first to see the latest fine art as soon as it's available to you!
See it First!
Receive notifications from America's online art gallery when the latest works from top artists are available.