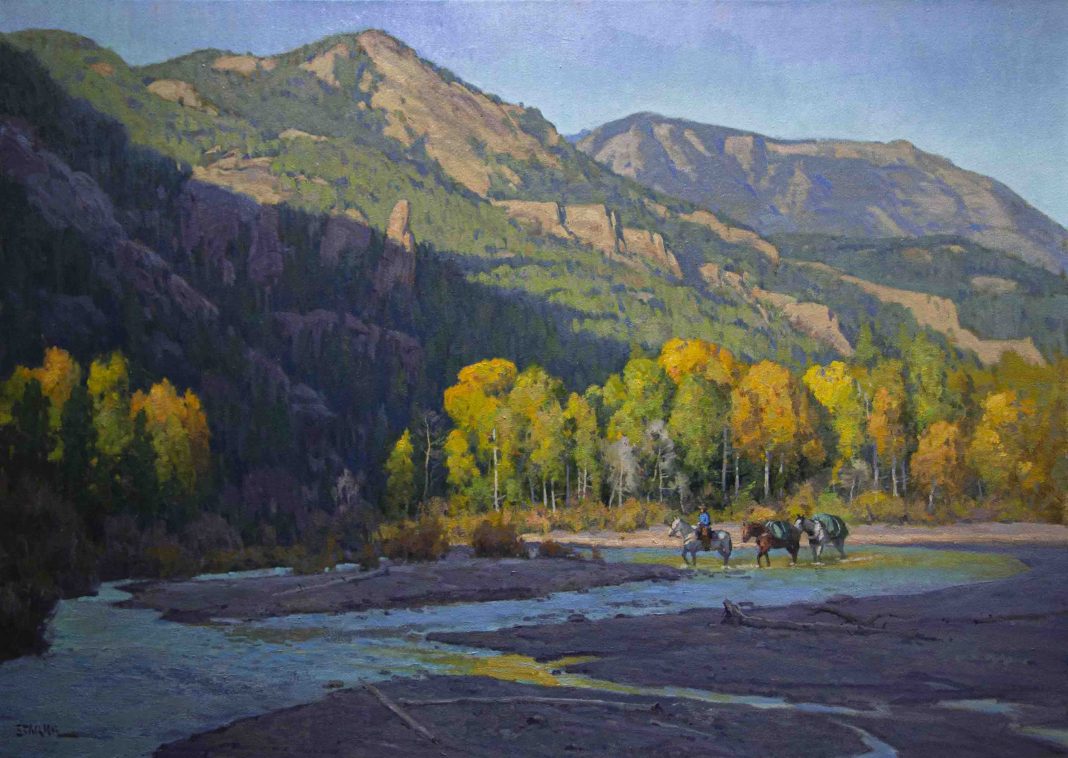 Phil Starke biography:
Phil Starke grew up in a military family where he spent several years in Europe and was influenced by the museums and art work he was exposed to. He attended the American Academy of Art in Chicago where he studied figure painting and landscape painting.
 After art school he moved to the mid-west where he honed his painting skills on the farms and backroads of Missouri and Kansas, gaining a better understanding of composition and suggested light. In 2000, Phil and his family moved to Tucson, Arizona. The southwest, with its vast resources of subject matter, is a great inspiration for his work. Phil takes several painting trips a year throughout the southwest painting mostly in Arizona, New Mexico and Utah, but also in Wyoming, Colorado and California. These trips are geared towards painting outside and gathering photographic reference.  Aside from the pure joy and excitement of painting his surroundings, Phil's goal in painting is to try and reflect some of Gods glory in his creation. 
Phil teaches workshops around the country and for Scottsdale Artists School and the Tucson Art Academy.
Available paintings:
Click on images to enlarge.
"Goat Farm – San Patricio, New Mexico"
Phil Starke
Oil   9″ x 12″
$1,900
See additional information about

"Goat Farm"

.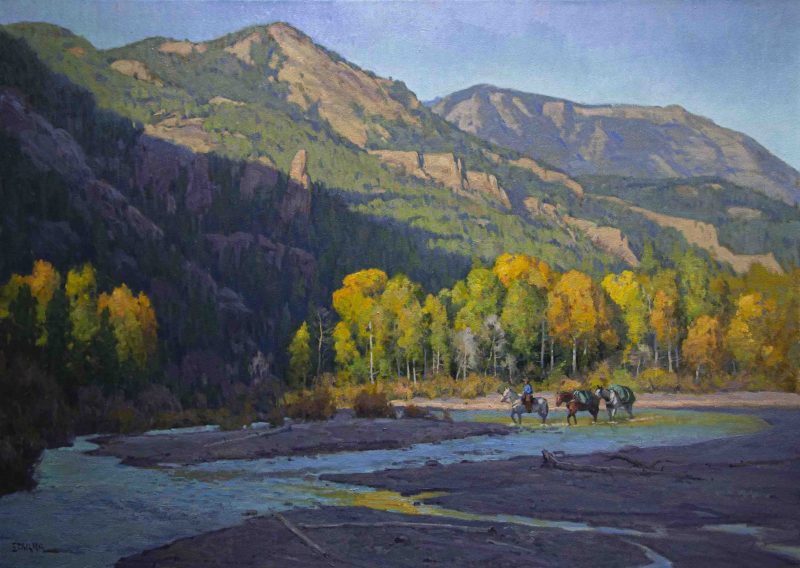 "Morning Shadows, Shoshone River"
Phil Starke
Oil   26″ x 36″
$6,800
"Pusch Ridge"
Phil Starke
Oil   16″ x 20″
$3,800
See additional information about

"Pusch Ridge"

.
Interested in this painting, call us 800-958-5360 or email us sales@artzline.com.
Select Awards:
Greg McHuron Memorial Award – RMPAP Plein Air For The Park 2014
Honorable Mention – Oil Painters of America Online Showcase Spring 2013
2008 Featured Artist – Mountain Oyster Club Art Show – 2008
2003 Collection Purchase Award – Mountain Oyster Club Art Show – 2003
Second Place – Wild West Art Show, Scottsdale, AZ – 2006
Top 100 Award of Excellence – Arts For The Parks Competition 2002 thru 2004, Jackson Hole, WY
Honorable Mention – Carmel Art Festival, Carmel, CA – 2001
Judges Favorite – Plein-Air Tucson 2000 – Tucson, AZ
Judges Favorite – Plein-Air Tucson 1999 – Tucson, AZ
First Place – Louisiana Art & Artists Guild Show, Baton Rouge, LA
Winner's Exhibition – American Artists Magazine, Denver, CO
Patron Purchase Award – International Exhibit for Pastels, Wichita, KS
Patron Purchase Award – National Small Oil Exhibit, Wichita, KS
Finalist Winner – The Artist's Magazine 1999 Art Competition
Sold paintings:
"Oklahoma Autumn"
Phil Starke
Oil   8″ x 12″
SOLD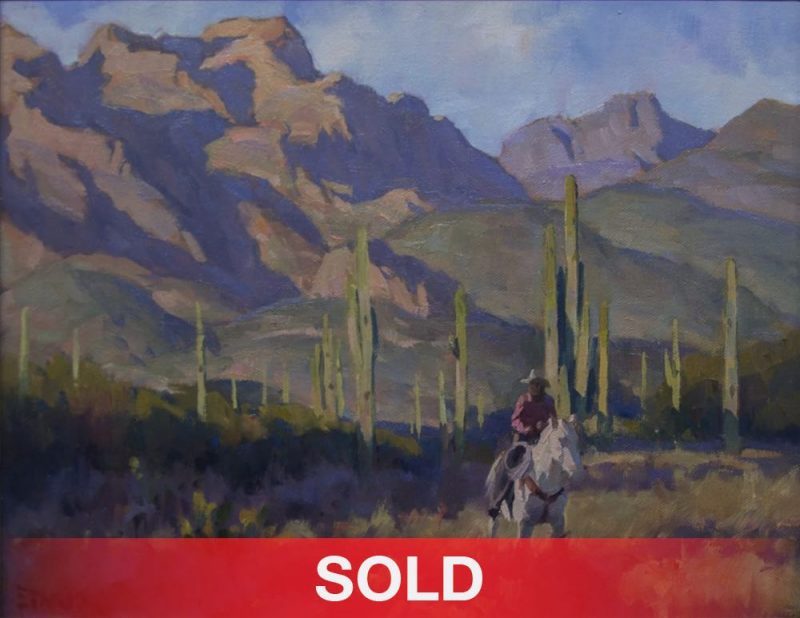 "Santa Catalina Sunset"
Phil Starke
Oil   11″ x 14″
SOLD
Don't miss the newest gallery arrivals.
Sign up to receive our no more than once a week bulletins.
Be the first to see the latest fine art as soon as it's available to you!
See it First!
Receive notifications from America's online art gallery when the latest works from top artists are available.