The Frederick R. Weisman Museum of Art, on the campus of Pepperdine University, will be hosting "On Location In Malibu 2018". The opening reception, with many artists in attendance, is Saturday, May 19th. Featured artwork comes from members of the California Art Club. Each artist drew inspiration from Malibu and created a special piece for this exhibition. Jeremy Lipking created "Malibu Tide", John Cosby painted "Malibu Canyon" and Calvin Liang shared his inspiration in "A View From Malibu". These paintings are included in the show with new pieces from Peters Adams, Alexey Steele, Peter Adams, Simon Lok, Michael Obermeyer and many others. You can view the artwork in the show on the California Art Club website. This exhibition continues through July 29, 2018. For more details, you can visit the Frederick R. Weisman Museum of Art website.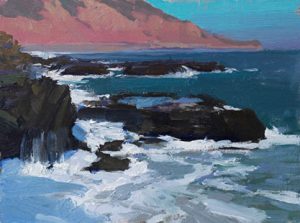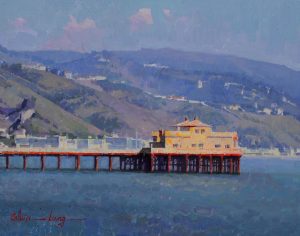 Don't miss the newest gallery arrivals.
Sign up to receive our no more than once a week bulletins.
Be the first to see the latest fine art as soon as it's available to you!
See it First!
Receive notifications from America's online art gallery when the latest works from top artists are available.