PleinAir magazine's November 2018 issue is out and features Christine Lashley's "Twilight, Libby Hill" on the cover as well as a full article about her and her artistic approach. Jospeh McGurl, Bruce Katz, Jayson Yeoh as well as two special articles "Day For Night" and "Cityscapes" are also featured. This publication is for art collectors, art enthusiasts and artists alike.
PleinAir magazine is on newsstands now, or you can visit their website.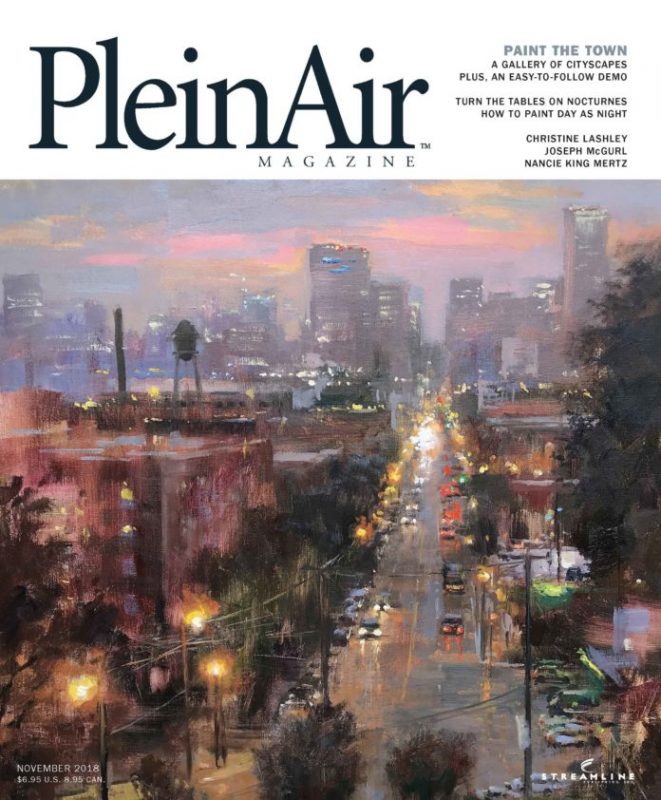 Don't miss the latest news from the art world!
Get the ArtzLine Newsletter
Includes the latest museum exhibitions, gallery shows, art lectures, special events and more!
See it First!
Receive notifications from America's online art gallery when the latest works from top artists are available.