Recently, Ralph Oberg had a in-depth conversation with PleinAir Magazine publisher, Eric Rhoads. The discussion, which is now a podcast on the Outdoor Painter website, delves into Ralph's long career, his inspirations and the many artist's who helped him throughout his career. This interview is for all art lovers including art collectors, artists, gallery personnel and anyone interested in how an artist learns, creates and shares his love of art. Take a few minutes and be inspired by Ralph Oberg's podcast interview.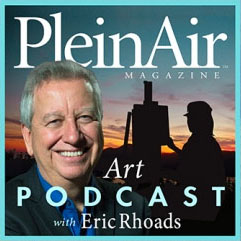 For more information about Ralph Oberg, visit his website.
Don't miss the newest gallery arrivals.
Sign up to receive our no more than once a week bulletins.
Be the first to see the latest fine art as soon as it's available to you!
See it First!
Receive notifications from America's online art gallery when the latest works from top artists are available.