Robert Johnson biography:
Robert Johnson believes, "that drawing is the most important element in the foundation of realistic art. I have pursued drawing vigorously, not unusually putting in twelve to fourteen hour days working at it," Johnson said. "The Art Student's League of New York has been important to me in developing my draftsman skills." Johnson first studied briefly with the late Robert Beverly Hale, an instructor in anatomy and drawing, and later with Michael Burban, his successor at the Art Student's League.
After several years of practicing law, Robert packed all of his belongings and headed for Europe.  He spent two years living in the small rural German village of Kleiningersheim. "While in Kleiningersheim I learned German, read a lot and traveled to see the best art Europe had to offer.  I feel that making the change in my life gave me confidence to make whatever changes might be necessary to live a fruitful life including giving art my best effort", says Johhn.  The artists Robert admires include Rembrandt, Velasquez and Halsall.  He was also influenced by the nineteenth and early twentieth century painter Anders Zorn (Sweden), Joaquin Sorolla (Spain), William Merrit Chase (USA), and Winslow Homer (USA). He was also influenced by the contemporary teacher and master painter David Leffel.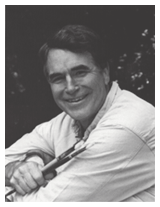 Johnson's works hang in many private collections in the United States and abroad. While he has worked in pastels, watercolors and all drawing media, the majority of is works are done in oil. "For me oil is the king of all mediums. It gives color and richness, a range of transparency with color," Johnson said. "I love the beauty of the paint itself, the lushness and richness, color and texture. It's not shoveling the paint on the canvas that attracts me.  It is the fact that in one painting you can have lush thickness in one part and a very thin area in another part," he added.
Johnson was named the 1991 still life artist of the year by The Artist's Magazine.  He has received the Salmagundi Award and has had his work featured in the private collection of the Art Student's League.
 Available painting:
Click on images to enlarge.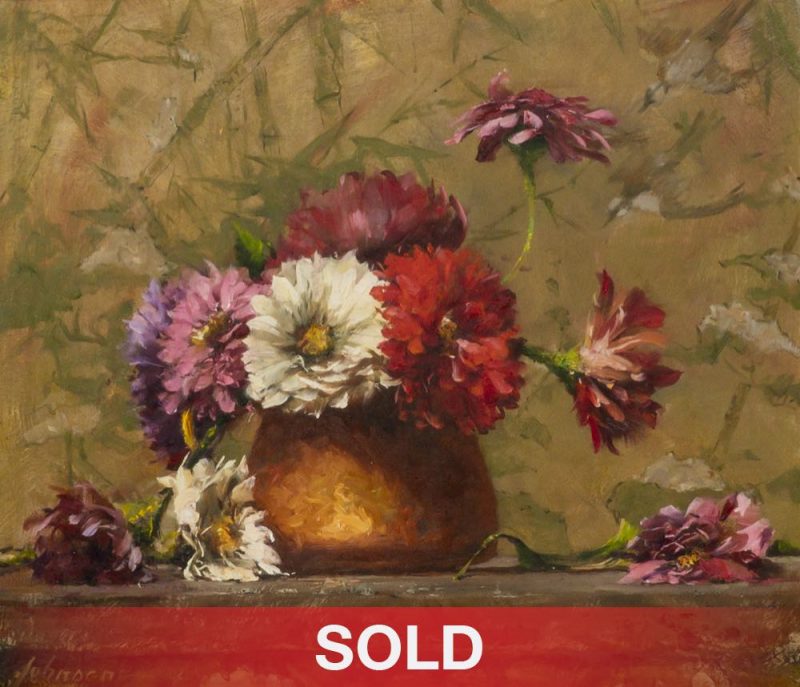 "Zinias In A Copper Pot"
Robert Johnson
Oil   12″ x 14″    
SOLD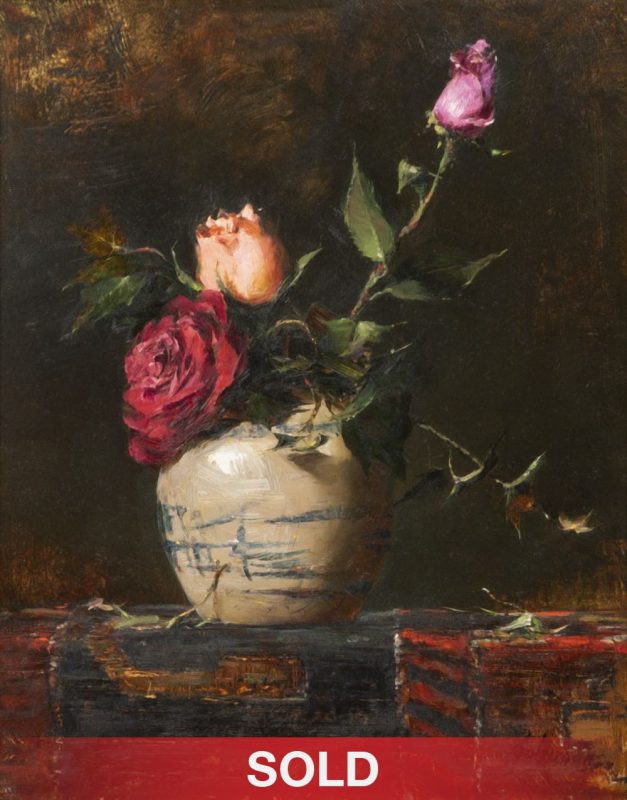 "Three Roses"
Robert Johnson
Oil   14″ x 11″    
SOLD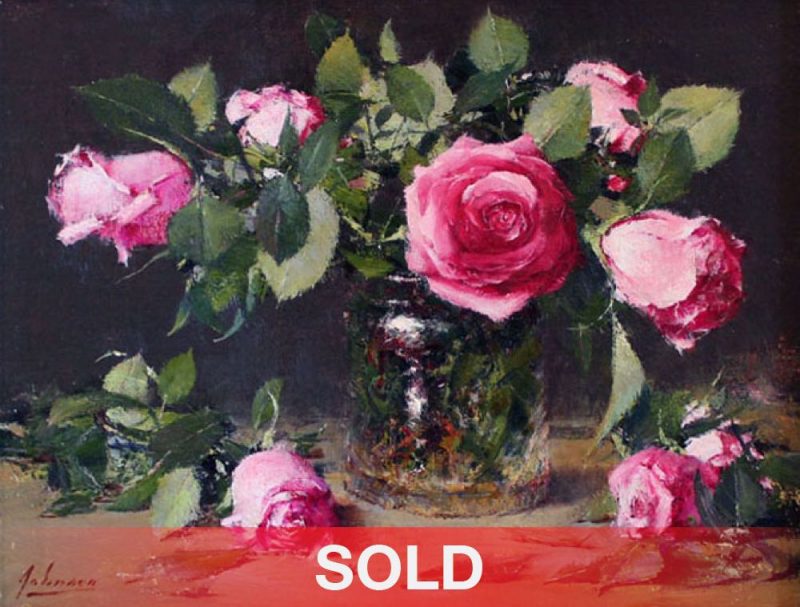 "Pink Roses"
Robert Johnson
Oil   11″ x 14″    
SOLD
"Five Roses"
Robert Johnson
Oil   10″ x 12″    
SOLD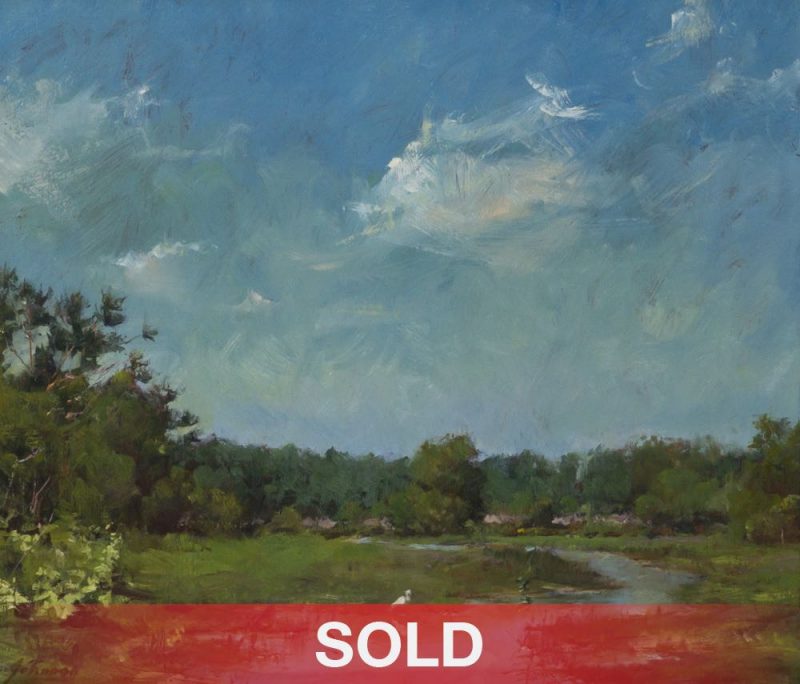 "Snowy Egret"
Robert Johnson
Oil   12″ x 14″    
SOLD
Do you have a Robert Johnson painting you would like to sell? We have clients interested in adding his artwork to their collections. Call us 800-958-5360 or email us sales@artzline.com.
Don't miss the newest gallery arrivals.
Sign up to receive our no more than once a week bulletins.
Be the first to see the latest fine art as soon as it's available to you!
See it First!
Receive notifications from America's online art gallery when the latest works from top artists are available.